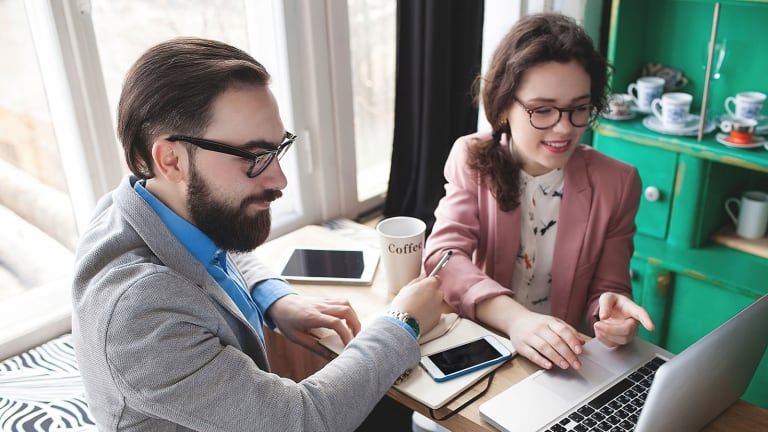 Publish date:
Financial Services Can't Keep Ignoring Millennials
They're going to account for 20% of all wealth in 15 years and will soon have assets accumulating faster than their debt. Millennials deserve financial services catered to them.
They're going to account for 20% of all wealth in 15 years and will soon have assets accumulating faster than their debt. Millennials deserve financial services catered to them.
Until recently, financial service providers may have felt just fine about ignoring Millennials for more well-heeled Baby Boomers and Gen Xers.
If so, it was at their own peril.
A recent survey by BNY Mellon found that 19% of U.S. Millennials -- roughly ages 18 to 35 -- do not receive any information finance through their workplace or financial firm. Though 91% want to know the "stark reality" of their post-retirement finances, roughly 46% of Millennials are left to take a "blind guess" to fund their retirement rather than basing their estimate on industry data. Another 42% are taking a somewhat more sound "educated guess."
"High student debt, low job security and low global growth mean millennials face a different set of financial challenges than the baby boomers and Generation X," said Paul Kelly, a graduate from Cambridge Judge Business School and joint-lead researcher for the study. "It is therefore crucial that financial services providers understand how they can empower Millennials to save for their retirement."
But that's not the only reason financial services providers really need to start taking Millennials seriously. Household assets are projected to increase to more than $140 trillion by 2030 – growing 60% over the next 15 years. That could create as much as $240 billion in wealth management fees, according to the Deloitte Center for Financial Services. Key among the report's forecasts is that Baby Boomers will continue to be the wealthiest generation in the U.S. through 2030 and remain the largest fee pool for financial services firms. Boomers' share of net household wealth will peak at 50% by 2020 and decline, while Generation X will jump from 14% of total net wealth this year to nearly 31% by 2030; in fact, firms that have not yet woken up to Generation X's potential may be too late to the party. Meanwhile, Millennials will account for little for less than 20% of individual wealth in 2030.
"Wealth management in the United States is a huge business today — and it is about to get even bigger," says Gauthier Vincent, a principal with Deloitte Consulting LLP and the leader of Deloitte's wealth management practice. "But this market is likely to become increasingly segmented by unique generational needs... All that said, I don't recommend taking your eye off the ball on this new generation of investors, as Gen X and Millennials will make up half of wealth in 2030."
That means changing with the generations, as firms like Fidelity, TD Ameritrade and others have.

Market research firm CorporateInsights notes that 18% of Millennials use solely mobile devices, compared to just 5% of Gen X-ers and 3% of Baby Boomers who do the same. As a result 69% of Millennials log into their brokerage accounts through mobile devices, compared to 41% of Gen X investors and just 30% of Boomers. They aren't just logging on for transactions either, as 60% of Millennial investors say it's important that their firm give them some educational advice on the basics of investing. A full 70% of Millennials wish they learned basic investing in school, while only 19% of high net worth Millennials state that they have a high-level of financial and investment knowledge.
"The financial services industry needs to do more to promote financial education by partnering with grassroots financial education providers, engaging with schools and universities, and lobbying national governments for change," says Sadia Cuthbert, head of business development at Cambridge Judge Business School. "Young people need regular engagement through multiple channels if they are to be equipped to deal with the challenges they face and provide for their own retirement."
According to Deloitte's survey, consolidating tax, retirement and estate planning can only help younger investors, as can starter services featuring a robo-advisor. Perhaps most importantly, a financial firm needs to present debt management solutions that focus on changing spending behavior, eliminating high-interest debt and reducing debt overall.
According to Jim Eckenrode, executive director of the Deloitte Center for Financial Services, all of the above should help household assets could grow faster than debt over the next two decades. If all of that accumulated wealth doesn't provide banks with enough reason to tweak their wealth management for new generations, the opportunity to create an entire generation of responsible investors should have some appeal to financial firms. If this generation can amass enough wealth that it's able to retire, the folks in the financial sector who benefits from that wealth shouldn't continue allowing Millennials to wrongly believe that retirement is another generation's dream.
"Without a new approach, we face a real risk that the Millennial generation will become Generation Lost – lost both to the financial services industry and in terms of its own readiness for retirement," adds Vincent Pacilio, global head of the insurance client segment at BNY Mellon. "Millennials say they want more meaningful engagement with insurers and other financial services providers and to be told the truth about how poor they may be in retirement if they do not start saving early. They are ready to hear more confrontational, honest and realistic messages about the challenges they face in providing for their retirement."
This article is commentary by an independent contributor. At the time of publication, the author held TK positions in the stocks mentioned.