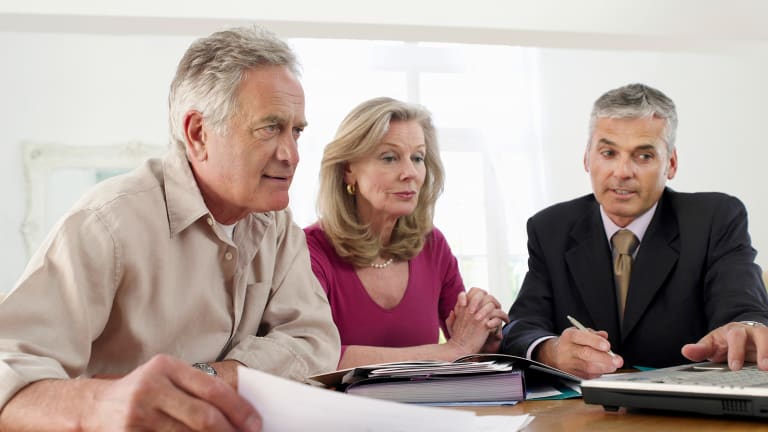 Financial Planning Faces a Recruiting Challenge
As baby boomer financial planners age and retire, the planning industry needs to attract younger and more diverse replacements.
Financial planning faces two big problems, and they both have to do with hiring.
Long overwhelmingly white and male, financial planning firms need to hire more women planners, industry leaders say.
And with the field graying as a whole, firms also nee to recruit younger planners in order to foster the next generation of financial advisors.
The good news: Major financial institutions and small wealth advisory firms alike say they are committed to hiring more women and minorities, as well as seeking more diversity in age by recruiting the next generation of planners on college campuses.
Yet there is more work to be done. Women remain a minority among planners, with the number of black and latino planners is in the low single digits, industry executives acknowledge.
More young planners of all backgrounds are needed as Baby Boomer planners get ready to retire and look to train their successors.
"Do I think we are making progress? Yes," says Marguerita Cheng, chief executive officer and founder of Blue Ocean Global Wealth in Gaithersburg, Md., of the efforts by the financial planning sector to recruit a more diverse range of planners. "Is it enough? It is never enough, but it's a step in the right direction and we don't want to slow down."
Spreading the Message
Roughly 51 percent of wealth management firms across the country are now "diversity-focused" according to a new survey of 451 financial advisors by Fidelity.
The report was based on the response of financial advisors to questions about their companies' commitment diversity, including whether they had taken steps to include it in their culture and strategy.
Firms with a strong focus on diversity brought in more clients while also having higher payrolls -- $383,000 compared to $335,000 at other firms -- the study found.
Atlanta-based TrueWealth Management, for example, touts its commitment to diversity on its website, including the fact that more than half of its personal advisors are women.
"As we grow, we spend more and more time on talent acquisition," notes Roger Ward, a CFP who is TrueWealth's CIO. "The key is a well-developed culture. With that and an approach of hiring for excellence, we believe we have made a dent in the diversity challenge."
Major industry organizations have also rolled out an array of efforts to promote diversity, with the CFP Board gearing up for its annual diversity summit in New York on Oct. 23.
The CFP Board is also ramping up efforts to educate consumers in general -- and by extension potential future planners -- on what financial planning is and the work CFPs actually do.
Many consumers still confuse financial planners with stock brokers and financial sales people, whose focus is on trading and beating the market.
This lack of understanding can extend to up and coming college graduates weighing various career options, Blue Ocean's Cheng says
Not only do they lack awareness of financial planning as an independent field, these budding young professionals also have a negative impression of the financial services sector as a whole, viewing it as sales-orientated with cutthroat competition.
This, in turn, can be a negative for many interested in the field, including women, who might not understand that financial planning offers a distinct alternative marked by a much more collaborative and holistic approach, Cheng says. 
It's not just about hiring, but also retention, with firms needing to commit to ensuring that new hires are made to feel welcome and given meaningful opportunities.
"For many minorities and people of diverse backgrounds, they lack awareness of financial planning as a profession," Cheng says. "If they enter the profession and they experience discrimination, the profession will have overcome these hurdles. Even one negative experience can discourage others from joining the profession."
The flip side is that when women and minorities express personal and professional satisfaction with their career, they encourage others to join the profession and pursue CFP certification, Cheng notes.
Numbers Lag
While progress has been made, the numbers also show the financial planning sector still has a long way to go in diversifying its ranks, from adding women to recruiting young planners.
Women in financial planning are at all-time high, with 1,250 earning their CFP designation last year.
However, while 18,578 CFPs across the country are now women, they still make up just under a quarter of the field, or 23 percent, a level that has held steady since 2014, according to FinancialPlanning magazine.
Meanwhile, less than 4 percent of CFPs are black or latino.
"Our profession is pushing more intentionally than before for diversity and inclusivity in the workplace," says Autumn Campbell, a CFP in the Tulsa office of The Planning Center. "In addition to an underrepresentation of women in the field, we have a particular sparsity of racial and ethnic diversity and inclusion."
Want to Buy Stocks for a 10% or Greater Discount? You can with certain so-called "closed-end" mutual funds -- an often overlooked investment class. Click here to register for a free online video in which TheStreet's retirement expert Robert Powell and an all-star panel run down all you need to know.