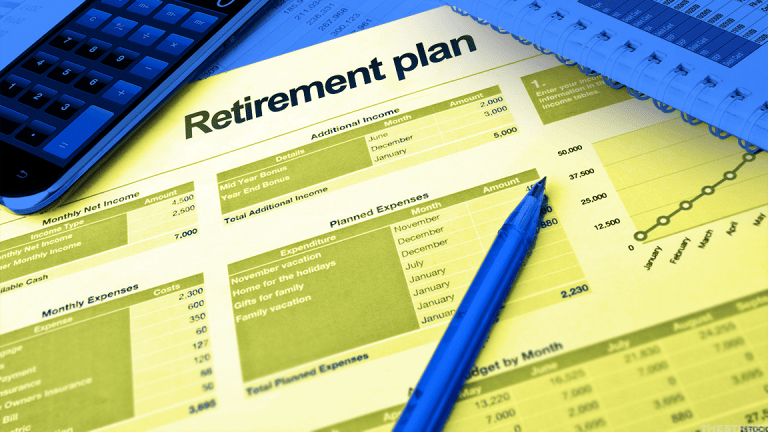 Financial Planners See Growing Demand From Younger Prospects
While technology is changing some parts of the business, demand for a core financial plan appears to be on the rise.
A tech revolution is transforming the way financial advisors do business as planning software gains traction.
But even as things change, the importance of the financial plan has retained its place as the core of the client relationship.
In fact, the financial plan may now be more important than ever before amid rising demand by young professionals and others for financial guidance, financial planners say.
"Our next generation clients seem to have a growing appreciation for financial planning akin to modern wellness (sleep, nutrition, exercise are good for you is now standard!)" writes Paul Fain III, president of ASSETPlanning Corp. in Knoxville, Tenn., and a CFP.
Financial plan comes first
Maybe not all that surprisingly, many financial advisors are passionate about the importance of the financial plan. When dealing with new clients, advisors say one of the first major steps they take is to write one.
Scott Bishop, an executive vice president for financial planning and a partner at STA Wealth Management in Houston, says he will "rarely" manage anyone's portfolio without first doing a financial plan, for which he charges a flat fee.
"How could I determine the overall allocation, tax strategies or needed cash flow without a financial plan - especially if someone is at or close to retirement?" Bishop notes.
Bishop's firm, which manages over $1 billion in assets, has a five-person financial planning department that includes CFPs, certified financial analysts, or CFAs, and JDs.
Neil Waxman, managing director of Capital Advisors in Shaker Heights, Ohio, says "nothing happens until we have addressed a prospective client's qualitative and quantitative goals and objective."
The first step is laying out what Waxman calls a "roadmap" for the client using a proprietary cash-flow modeling program.
The firm wraps the fee for the financial plan in the fees it charges clients for managing their investments.
"This provides us and the prospective client with the comprehensive, integrated, logical, forward looking perspective, which creates the basis for sound investment, estate, retirement, and tax planning," Waxman notes.
Peggy Gordon, senior vice president and portfolio manager at IBERIABANK, says the process of drafting a financial plan is crucial step in establishing a strong relationship with a client.
The firm takes a goals-based approach to investing, so the process of putting together a plan helps clients formulate and express their goals.
"Planning is a great tool for helping us all get on the same page in terms of understanding our clients' current resources and how we can best maximize those resources to achieve specific short- and long-term goals," Gordon says.
And ASSETPlanning's Fain says his firm has a six-part financial planning process, with an annual review of each client's plan.
"In our financial planning practice, the financial plan IS the relationship," Fain says.
Rising demand for plans
Financial advisers are also seeing an increase in demand for one-off financial plans by young professionals.
These are prospects who may not have enough assets to become investment clients but who need -- and value -- sound financial guidance.
It is a segment of the market that is large and growing and which a growing number of planners are eager to tap.
Jason Lacey, portfolio manager and financial planner at PJS Investment Management in Cedarburg, Wis., notes the financial plan is the "cornerstone of what we do."
Some of the strongest demand for financial plans comes from rising professionals whose careers are taking off and who are beginning to accumulate assets and start families.
"I believe there is a growing demand for financial plans as individuals are looking to develop or improve their financial position and they typically are in need of someone who is competent and trustworthy to guide them," Lacey says.
Richard "Skip" Fleming, founder of Lodestar Financial Planning in Colorado Springs, focuses his practice entirely around creating financial plans for clients, opting not to manage assets.
While most of his clients near retirement and looking for a second opinion on how prepared or not they are for the next phase in their lives, Fleming has also noticed an increase in demand by younger professionals.
These clients are typically just starting out and are "seeking advice to keep them on the right track toward their long-term goals." Some need help over a longer period implementing their plans, for which Fleming charges a flat fee every month or quarter.
"The financial plan is the center of my relationship with my clients," Fleming says. "They come to me for advice not to be sold a product. I charge for my time only."