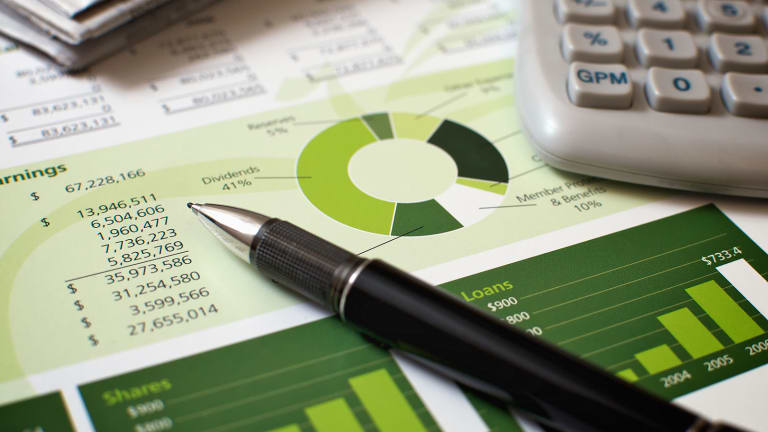 Financial Planners Rethink Their Fees as Tech Makes Inroads
Finding the right fee to charge for financial planning services is getting trickier.
Throughout the financial services industry companies are rethinking fees as technology spawns cut-rate competition and clients become savvier about reading the fine print.
And financial planning is no exception to this. The emergence of ETFs has provided an option to consumers looking for a relatively low-cost way to build a portfolio that mirrors the market and requires minimal oversight.
Many financial planners continue to charge a fee for managing a client's assets, or an hourly fee based on services provided, or some combination of the two.
Others meanwhile, are re-examining their business model and how they charge for the work they do.
"Choosing the right amount to charge clients is one of the toughest challenges for an independent advisor because you have to find a balance between what's fair to you and what's fair to the client," says Carol Fabbri, managing partner of independent advisory Fair Advisors in Colorado and co-author of "The 3 Simple Rules of Investing: Why Everything You've Heard About Investing Is Wrong - And What To Do About It."
Traditional Approach
Financial planners have long charged clients a fee for assets under management. Typically it's a percentage of the investment assets the planner is managing, with 1 percent not uncommon.
Many planners also have a minimum asset requirement. Whether it is $50,000, $500,000 or $1 million, it is a number that focuses on investment holdings such as stocks and bonds but does not, for example, include your home.
AXA Advisors, LLC in the Phoenix area is one of a number of firms that charges clients a percent fee for assets under management.
Ashley Folkes, a divisional vice president at AXA, notes his firm's fee ranges from .75 percent to 1.15 percent of assets under management.
But AXA also includes all financial planning within that fee as well -- a service some firms charge hourly for.
"We feel in order to prudently advise clients on how their investments should be positioned we have to understand their situation, goals and feelings," says Folkes, a certified financial planner, or CFP. "The plan is the foundation to understanding that."
Dennis Nolte, vice president and financial advisor at Seacoast National Bank in Florida, also charges a management fee, typically 1% or less.
Seacoast also charges a flat fee, typically for a financial plan, of $1,000, an amount that it lowered a few years ago from $2,000, Nolte notes.
But the bank's financial planning unit increased its hourly rate to $250 from $200, a number that is still below what competitors charge, he says.
"Fees are coming down, from 401k fiduciary fees to asset management, though hourly/flat seems to be stable, if not rising," says Nolte, a CFP.
For her part, Fair Advisor Institute's Fabbri, recently made the jump from a fee based on a percentage of assets under management to an hourly rate
"I switched from charging 0.50% to charging hourly because it aligned better with the financial advice that I was giving," says Fabbri, a CFP and founder and executive director of the Colorado-based nonprofit, the Fair Advisors Institute, which promotes financial literacy.
New Payment Models
Still, even as some planners stick with tried and true ways of charging clients, others are experimenting with new ways of being compensated for the work they do.
H. Jude Boudreaux launched a fee-only firm Upperline Financial Planning in 2010, merging last year with The Planning Center, with locations in Chicago and New Orleans, among a number of other cities.
Boudreaux, a partner and senior financial planner at the firm, bases his fees not on assets under management, but rather on clients' income and net worth.
"We feel this aligns us more with our clients' needs and with the value we provide," says Boudreaux, a CFP.
Seth Corkin, chief financial officer at Single Point Partners in Boston, says his firm has moved to a single, annual flat that uses net worth as a guideline.
There can be conflicts of interest in the assets under management approach, which promotes an "asset gathering mentality in our industry," Corkin argues. In addition, the firm, as part of the "broader planning process," does more than just manage clients' assets.
"Most clients that come to us have priorities in their financial lives beyond the management of an investment portfolio," Corkin says. "We feel it's important to charge clients for the actual value that we view ourselves providing."
For his part, James Schwarz of Clear Retirement Advice in San Mateo, Calif., has taken things a step further when it comes to reinventing the business model for financial planners.
Schwarz charges each client a flat fee of $4,800 a year, which covers ongoing services, financial planning and investment management.
There is no "segmenting clients into "A" "B" "C" clients based on revenue," he says.
"Every client gets the same level of access and the best advice I can give," Schwarz says.