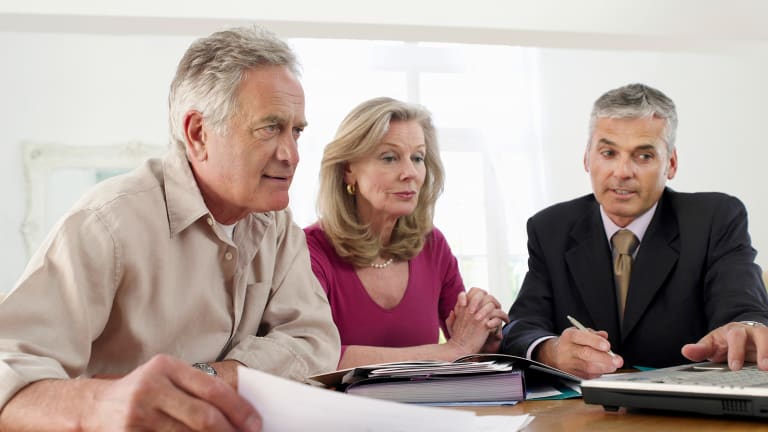 Financial Planners are Retiring Faster Than They Can Be Replaced
Older financial planners are retiring at twice the rate new ones are entering the field.
Financial planning faces a succession crisis.
Baby Boomers who built successful practices are heading into retirement or are close to it. Yet too often aging planners lack any concrete plans to turn over the reins to the next generation of leaders.
A shortage of young college graduates entering the field has exacerbated the issue, with two financial advisors qualifying for social security benefits each year for every new planner entering the field, a recent EY study found.
But the good news is that there is also a growing awareness of both the lack of succession plans on part of many firms and the dearth of younger planners.
And that awareness has prompted firms, led by the next generation of leaders, to take action.
Ryan Neupaver inked a deal in January to buy half of a Pennsylvania-based financial planning firm. The certified financial planner, or CFP, will pay for the other half when his partner, and the firm's founder, retires in a couple years.
"There is a push form the next generation," says Neupaver , principal of Santori & Peters Inc. "We are here and we are ready. We want a stake -- we want some skin in the game."
A growing age gap
A few key numbers illustrate the challenge Baby Boom generation planners face in passing the baton to the next generation.
The average financial advisor is now 50, a number that has risen steadily each year, according to a report by financial accounting advisory firm EY. Advisors under 40 are a scarce commodity, accounting for 22 percent of the field, with just 5 percent of advisors in their 20s.
A similar age gap can be found in the core of the field among certified financial planners.
More than 47 percent of CFPs are over 50, compared to just 26 percent under 40, according to the CFP Board.
Fewer than 5 percent of CFPs are in their 20s, compared to 25 percent who are 60 and older and moving steadily closer to retirement.
Given the large number of CFPs and advisors over, maybe the most alarming stat is this: Only 40 percent of older financial advisors say they have a succession plan ironed out and ready to go, according to EY.
Firms that transition to younger leadership without a plan -- or with a poorly crafted one -- can pay a severe penalty.
A third of financial advisory firms lost half or more of their clients after transitioning to the next generation of leaders, well below what EY calls the "ideal" target of 90 percent.
And of course, it's not just their business interests that planners should be worried about, but also the interests of their clients as well.
"The industry's current clients should have a support system in place if their adviser unexpectedly passes away or needs to retire," writes Elizabeth Scheiderer, a 33-year-old CFP and senior financial planner at NCA Financial Planners in the Cleveland area.
Younger planners step up
However, as aging financial practice owners eye the exits, a generation of new leaders in the field, is stepping up.
"I was at a networking event last night and all of the young advisors are looking for opportunities," notes Neupaver, the Pennsylvania CFP who just bought half of his firm's practice.
Still, the process of transitioning from one generation to the next requires both time and patience, says Neupaver and other up-and-coming planners.
Neupaver spent a year and a half getting to know his new business partner before pulling the trigger on the deal.
They found out they had similar investment philosophies, as well as a connection neither one realized before they met. Norman "Skip" Santori, who co-founded the firm in 1993 with Maria Peters, had gone to grade school and high school with Neupaver's father.
"Even up to the day we signed the paperwork we said 'are we sure we want to do this?'" Neupaver says. "You have to take the time to get to know the person you are going to work with. You are going to work with them very closely."
Jason McGarraugh spent ten years working with his former business partner, Wynette Stuntz, a CFP, before buying the practice three years ago when she retired at age 77.
A young CFP himself with a few years of work experience under his belt, McGarraugh had been looking for an opportunity to pair up with an older planner when he met Stuntz in 2006. One of his mentors at the financial planning program at his alma mater, Texas Tech University, told him of an older planner who was seeking a potential successor.
The decade offered an apprenticeship in practice management as McGarraugh, a CFP, gradually but steadily took over the reins of the business. By year three clients had begun to call him when they had problems, with his share of the firm's revenue rising each year as well.
"We were both amiable. We worked well enough together and we had similar business sense," McGarraugh notes. We are both entrepreneurial. We had a shared vision."