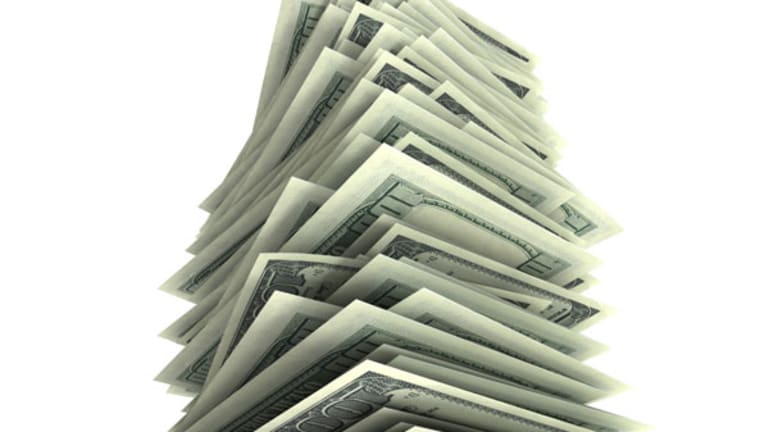 Financial Literacy Could Be Our Nation's Greatest Asset
Max Levin decries the impoverished state of our nation's financial literacy among the youth and is making waves to change that trend with "The Financial Literacy Foundation."
By Max Levin
NEW YORK (MainStreet) Approximately 66% of Americans consider themselves knowledgable in the field of finance, yet people aged 18 to 24 spend on average 30% of their income on debt related payments. More than 43% of American households have less than $1,000 liquid funds, and last year about 1/3 of the population did not pay their bills on time.
Financial literacy means simply having a conception of how money works around the world: how someone buys, sells, invests, manages and donates money. Literacy in finance is not only crucial for all ages, but all occupations. Being taught the basics of finance at a young age sets a monetary precedent for young people and guides them financially as they practice these skills through life.
In April of 2013, I was given the "StockPick Whiz Kid"column at TheStreet to write the younger generation and new crop of investors. School districts would invite me to come and talk to their students about the economy, entrepreneurship, investing and my story. While speaking at these schools, I received great feedback from the students and many questions, not only on investing and the economy, but the basics of finance. I decided to look into schools' curricula to see why students weren't aware of financial basics. I discovered that financial literacy was often in schools' curricula yet was not being implemented due to lack of resources, utilities, funding and employment.
Financial literacy has no socio-economic boundaries. Many students, whether well-off or not, are illiterate towards financial education. Whether families have mountains of investments or simply use check cashing services, the basics of finance are not being taught at home. Studies show that only 18% of parents are discussing everyday learning opportunities on finance and money with their children.
In October of 2013, I founded "The Financial Literacy Foundation." The mission is to teach financial literacy to the younger generation and new investors. As an organization, we are going to different school districts throughout the country to teach financial literacy on four main topics: savings, checking, budgeting and investing.
The month of April is "National Financial Literacy Month" to which "The Financial Literacy Foundation" is a vanguard in the organizational field effectively promoting and teaching financial literacy. The foundation is geared toward creating a larger level of awareness in schools.
Our most valuable asset is time. By teaching financial literacy to the younger generation at such a young age, we are allowing them to gradually obtain experience as they transition into the working field. Financial literacy is imperative to building a stronger infrastructure for our future economy.
--Written by Max Levin for MainStreet