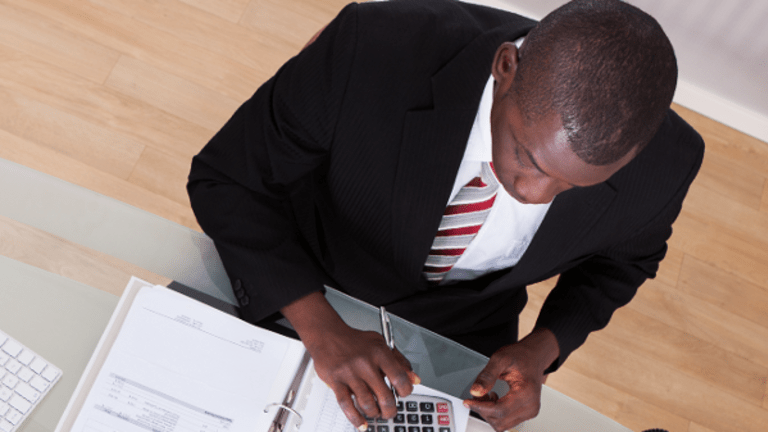 Publish date:
Financial Advisors Shouldn't Double As Portfolio Managers
Fresh data show investment advisors don't make the cut when it comes to being portfolio managers.
Fresh data show investment advisors don't make the cut when it comes to being portfolio managers.
Financial advisors like to steer their clients' financial ship, manning the wheel on key kitchen table money issues like college planning, retirement savings, and estate planning, among other responsibilities.
But taking on the role of client portfolio manager may be a bridge too far for advisors. What's more, they should leave portfolio management to third-party experts, according to a study from Envestnet.
Envestnet reports that advisor-run portfolios demonstrate more volatility and have problems sticking to an established investment process. "Lack of consistency" hampers portfolio performance with advisors at the helm, the report states.
It's not all doom and gloom for advisors on the portfolio management front. Envestnet reports the "best performing" advisor-run investments perform better than the best-performing professionally managed portfolios in 2014, 2015 and 2016. But across the board with all portfolios, advisor-managed offerings showed weaker performance than third-party-managed portfolios.
Industry experts say that, in general, financial advisors shouldn't act as client portfolios, too - there's too much than can go wrong.
"I've worked with hundreds of advisors over the years and I can tell you with confidence that financial advisors should not be portfolio managers. You can be one or the other, but not both," says James Pollard, a marketing consultant who works with financial advisors at TheAdvisorCoach.com.
When a financial advisor tries to be a portfolio manager, his or her focus is split, Pollard states.
"When you try to be a jack of all trades, you end up becoming a master of none," he says. "Clients are much better served with having a specialist work on both fronts. A financial advisor for retirement planning and strategy and a portfolio manager for managing relevant portfolios is a good pairing."
"Overall, the advantage of being a one-stop-shop is far outweighed by the disadvantage of having split focus," Pollard adds. "A client is much better served otherwise."
Wearing two hats as both an advisor and portfolio manager can also cause the financial planner to be spread too thin.
"Asking an advisor to also be a portfolio manager is like asking your general practitioner to personally enter all of your information into this system rather than having staff do it," notes Joshua Wilson, chief investment officer at WorthPointe Wealth Management in Dallas.
Wilson believes clients should think of their advisors as they would their attorney or physician, because the best advisors are at that level. "If you don't, you might need to evaluate the relationship and or see if you can work with an advisor whose practice warrants that level of respect," he advises. "Of course, if your advisor is just running a cookie-cutter strategy, then it may make sense to even expect him to even be the receptionist as well. The bottom line is that top professionals specialize - they aren't jacks of all trades."
Old-fashioned stubbornness could hurt a client's investment performance, although some advisors who manage portfolios are the last to know it.
"It's hard to fire yourself," says Scott MacKillop, CEO at First Ascent Asset Management. "An advisor who manages portfolios for clients has a subtle built-in conflict of interest. How critical will an advisor be of their own shortcomings as a portfolio manager? This issue can be dealt with through disclosure to the client, but represents an ongoing tension in the relationship."
On the flip side, if an advisor proves adept as an asset manager, then there are additional benefits to the relationship.
"For example, cost is a big benefit for an advisor that also acts as the portfolio manager," says Mark Painter, founder of EverGuide Financial Group in Berkeley Heights, N.J. "If the advisor can do both, then it automatically eliminates a layer of fees."
Another advantage is that the end client is getting direct access to the decision makers, Painter explains. "This allows them to know exactly what they hold, why they hold it, and what the expectations are going forward."
"Investing is emotional and the biggest road block to being both is having emotions cloud investment decisions," he adds. "After years of practice this can be managed and really benefit the end client."