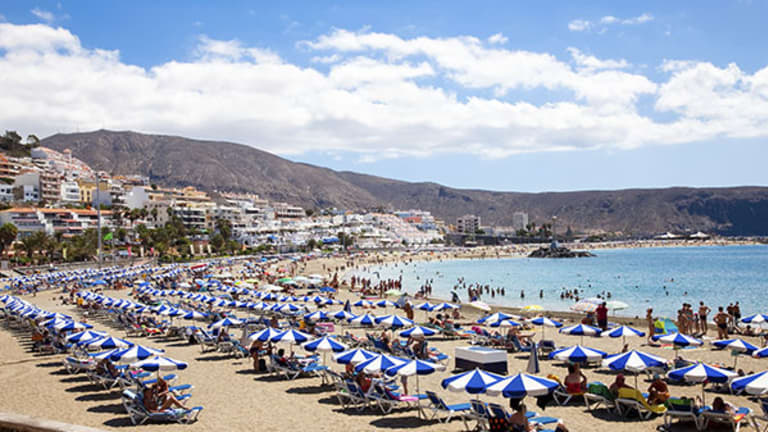 NEW YORK (MainStreet) - $2.25 billion - that is how much U.S. hotels will snatch from guests in resort fees and other surcharges during 2014, according to new research by Bjorn Hanson, a clinical professor at NYU's hospitality program. That is up from $2.1 billion in 2013 and dramatically up from a paltry $1.2 billion ten years ago in 2004.
The worse news: hoteliers seem ever more inventive in imposing fees on everything from "minibar restocking" through towels at a pool. The allure is profit. Per Hanson, "Fees and surcharges are highly profitable; most have incremental profitability of 80 to 90% or more of the amounts collected."
When a hotel charges you $5 to restock a minibar - that's on top of the usurious fees you paid for the items in the minibar (like $6 for a Diet Coke) - you know that money goes straight to the bottomline.
"There now are so many fees at many hotels and usually there is no central place to find out about them," said Hanson.
Question: is there anything in this for consumers? Question two: is there a way out of paying many - at least some - of the fees?
Probably the biggest sticking point at most hotels is the so-called "resort fee" and Hanson has found resort fees as high as $60 per day per person. Many resorts nonetheless hide those sizable upcharges. Often the resort will show in big, bold type a daily room rate of $355. Next to that, in much smaller type, will be hyperlinked text: Daily Price Breakdown. Click on that and you will see that two nights @$355 has morphed into $800 plus, because city tax is added, but also perhaps $25 or $30 in resort fees per night (typical resort fees at four-star properties). Which covers what? Ask at most resorts and there is a mumbo-jumbo list: a daily newspaper (you call USA Today, a newspaper?), maybe a plastic bottle of water in the room (watch out: the good stuff like Fiji Water is priced à la carte, some no name aqua is the freebie), in-room WiFi (always slow), resort activities such as a use of pool, perhaps hiking trails, maybe free use of a bike (don't you go to a resort to, well, do resort stuff?), probably parking.
It gets worse. The OTAs (online travel agencies) which book an ever growing share of hotel rooms often do not reveal the mandatory fees a guest must pay.
Hanson, in an interview, said the OTAs have not pushed for full price transparency, mainly because they seem to want to get the reservation, regardless.
Back up, is there anything in these fees for you? Not really, shrugged Greg Geronemus, co-CEO of tour operator SmarTours: "Resort fees are a total scam. There's no difference between a resort fee of $20 and simply adding $20 to the bill, except that resort fees are often hidden until you check out from the hotel."
Travel writer Brian Cohen, who blogs at BoardingArea, said: "I believe that resort fees - most of the time, anyway - are like car option bundles: they may offer one or two useful items or services, but the purchase of the entire package is not worth it. Resort fees are often a form of false advertising - that is, they are usually not in plain view when a potential guest books a reservation - which should be abolished."
Ask hoteliers why they charge these fees, and most of them will say it's to stay competitive with other hotels that also end costs to guests. That is, everybody is doing it, so we have to. Of course, anyone who took a freshman ethics class knows how specious that argument is.
So, can you get out of paying? Circuit speaker Barry Maher, who puts in many nights in hotels, said, yes. "I have talked my way out of paying it several times when the mandatory resort fee wasn't divulged when I booked the room."
Photographer Dave Dudar said he, too, often has griped about resort fees and been given a pass: "Particularly if the fees are not properly disclosed at booking or check in."
But don't get your hopes too high. NYU's Hanson said that, compared to when he began tracking resort fees in 1997, it has become much harder to get them waived. Hotels, he said, like the profits - and guests just have not pushed back loudly or consistently enough to force any change. "It's never been more difficult to negotiate removal of a surcharge," said Hanson.
But that's not to say you cannot try.
--Written by Robert McGarvey for MainStreet