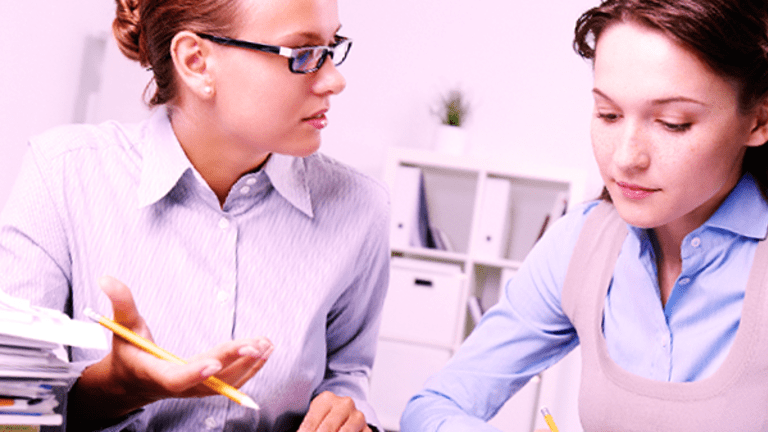 Female Advisors More Likely to Be Punished For Misconduct
Evidently, there's less of a 'second chance' for female advisors fired for misconduct - even though male advisors usually get one, a new study claims.
If the National Bureau of Economic Research has its facts straight on investment industry bias against female financial advisors, Wall Street has a lot of explaining to do.
A study from the NBER says that female money managers are much more likely to lose their jobs after a misconduct incident than a male investment advisor.
The study, entitled "When Harry Fired Sally," led by Gregor Matvos, a finance professor at the University of Chicago Booth School of Business, states there are "substantial differences in the punishment of misconduct across genders."
"Although both female and male advisors are disciplined for misconduct, female advisors are punished more severely," the report notes. "Following an incidence of misconduct, female advisors are 20% more likely to lose their jobs and 30% less likely to find new jobs relative to male advisors."
The optics don't get any better when the NBER points out that female investment professionals represent just 3% of all misconduct cases in the investment industry, as opposed to 9% for male advisors. Also, after leaving a post over a misconduct issue, 67% of women leave the financial industry, versus 53% of men.
Relative to women, men are three times as likely to engage in misconduct, are twice as likely to be repeat offenders, and engage in misconduct that is 20% costlier, the report also states. What's more, it's investment firm executives who hold most of the blame the NBER states, for the gender disparity in misconduct cases.
"For females, a disproportionate share of misconduct complaints is initiated by the firm, instead of customers or regulators," NBER reports. "Moreover, there is significant heterogeneity among firms. Firms with a greater percentage of male executives/owners at a given branch tend to punish female advisers more severely following misconduct and also tend to hire fewer female advisers with past record of misconduct."
Industry observers aren't happy with the report.
"The research is very disturbing and in many ways, points out both the conscious and unconscious bias that exists for women," said Jeffery Tobias Halter, President of YWomen, a strategic consulting company that focuses on advancing women's issues. "In financial services, much like Silicon Valley, you have a culture that is on the radar as not being female friendly. This research is amazing as it quantifies for the first time the impact of bias in monitoring and disciplining men and women."
"What really needs to set off an alarm bell is that chances are women who are not violating the rules are probably still being treated differently and held to double standards," he adds.
Some women's advocates say the advisory issue could be worse than the NBER report states.
"I believe if it were possible to truly track the 'women are twice as likely' metric in your opener, we would find it to be quite a bit higher - so much goes unreported or underreported," says Eileen Scully, founder of Rising Tides, a workplace betterment company geared towards female career professionals.
Scully notes that women in business are not necessarily held to a higher standard, but at "an entirely different standard regardless of industry."
"Heavily male-dominated fields seem more putative because the numbers are so skewed," she explains. "The concept of "mirror-tocracy" becomes a factor when those reporting the violations do not resemble those under scrutiny."
"Men are more likely to mentor and bring along -- or in this case, let violations slide when possible -- other men who remind them of themselves; it is rare for women to benefit from those relationships in the same way," Scully concludes.
Even male financial advisors say that women aren't getting a fair deal on Wall Street and urge the financial advisory industry to self-police and fix the issue.
"As a father of two daughters, I expect progress will be made so it will be a level playing field for my children and all younger females entering financial services," says Nathan Carmany, a money manager at Watermark Wealth Management, LLC, in Indianapolis. "We have a long way to go, considering this industry has the largest pay gap."
Carmany points to the CFP Board's ongoing "Women's Initiative" campaign that was launched in 2013 as a good example of steering more female career professionals into the financial advisory sector, but he says more needs to be done.
"The CFP board diversity initiative seems like a great place to start, but we can start early at home, too," he explains. "Parents can do more by talking about money with their daughters and universities can focus more on recruiting females into finance and financial planning programs."
Editors' pick: Originally published April 21.