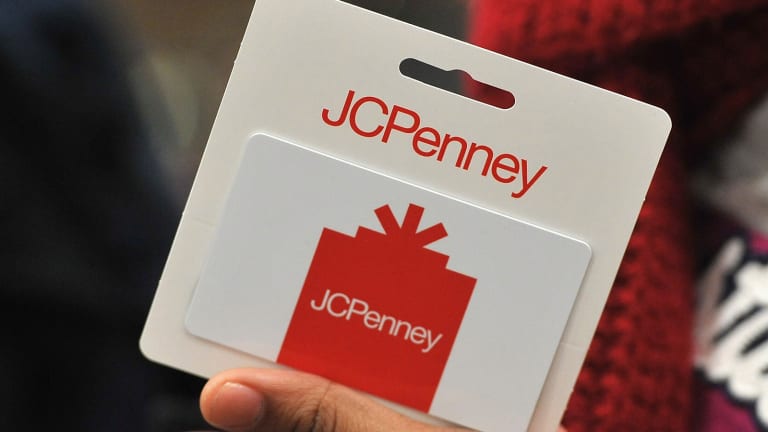 Fees Down, Tougher Security Features Mark New Era for Gift Cards
Gift cards are increasingly popular this holiday season, as mobile, security, low fees drive demand.
The U.S. gift card marketplace is a crowded and dynamic one. According to CardHub.com, the size of the domestic gift card sector should reach $131 billion in 2015, up 6% from 2014 and up from $87 billion five years ago. But with growth comes change, and gift cards are no different, especially when security for our plastic is increasingly of the essence.
A new report from Bankrate.com reports that with the holiday shopping season here, fees linked to gift cards "are on the decline" while "security protections are on the rise." Bankrate states 50% of the gift cards surveyed now offer the ability to add a security code (up from 35% in 2014), which can help protect the balance on a lost or stolen gift card. Also, only 4% of store-specific cards charge purchase fees, while all widely-held general-purpose cards (such as American Express or a Visa gift card) charge purchase fees.
Still, most general use gift cards still charge fees, ranging from $3.95 to $6.95, no doubt a continuing annoyance to gift card buyers this holiday shopping season. Neglect and indifference among consumers is still a problem, as 25% of U.S. consumers say they have lost a gift card before using up its full value.
"With so many recent data breaches and the transition to EMV chip credit cards, security is top of mind for many Americans," says Claes Bell, a Bankrate banking analyst. "Retailers are taking note and have made gift cards a much safer way to spend money."
Gift cards continue to be a wildly popular choice - 76% of Americans have given someone a gift card and 83% have received a gift card. The most common value given is between $25 and $50, across all income levels, Bankrate reports.
" Gift card gotchas are much rarer than they used to be," adds Bell. "Everyone should still do their research before making a purchase, but generally, consumers don't have to worry about being swindled when buying or using a gift card from a major bank or retailer."
One big change that's driving change in the gift card market is the transition from store-bought cards to online-purchased "e-cards."
"Online gift cards, or eGift cards, are a fast and convenient ways to purchase a gift for friends and family," says Monica Eaton-Cardone, chief operating officer at Chargebacks911, a Clearwater, Fla.-based risk mitigation and chargeback management services for online businesses. "eGift cards are popular for several reasons. They're offered by most major retailers, funds are available for use within minutes, and balances can be monitored online."

"Also, lost or stolen gift cards can be replaced with a call to customer service and additional security comes in the form of unique ID codes," Eaton-Cardone adds.
Of course, mobile technology is driving gift cards in that direction and should continue to do so for years. "The biggest development is the accelerating growth of digital and mobile gift cards," says Ben Kaplan, president and chief executive officer at CashStar, a digital gifting company based in Portland, Maine. "Consumers are becoming more comfortable with richer personalization options and convenience especially as mobile payments services like Apple Pay and Android Pay grow in popularity."
Without a doubt, gift card usage will be high this year, he adds. " Gift cards continue to be the most requested gift for nine years in a row, and we are confident this trajectory will continue," Kaplan says. "The overall gift card market is the largest it has been, and the digital gift card is the fastest growing segment."
Users are also growing more discerning about gift card features, and companies are listening.
Scot Rosenblum, CEO at HipChip, a group gifting service near Boston, says his customers are asking for lower or even no fees attached to gift cards, a request his firm is obliging. "When buying any gift card other than a Visa card from us, there are no fees at all," he says. "If $235 is raised for a gift, $235 in e-gift cards is given. We make our money from the brands by buying the e-gift cards at a discount."
Another change that should proof immensely popular with givers and recipients the decline of expiration dates on gift cards. According to Bankrate.com, only 8% of the cards they tracked had any kind of expiration. "Some expiration dates only apply for the physical card, not the funds loaded to the card," Bankrate says.

Clearly, the gift card landscape has shifted decidedly toward consumers, and that's a highly positive trend going into the holidays, making it a slightly easier, flexible, and more inexpensive one this Christmas season.