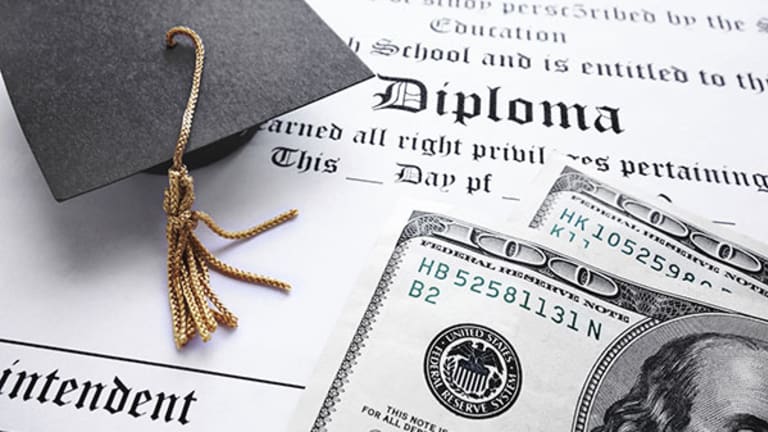 Federal Student Aid Regulation Suffers From Too Much Red Tape
The effort to reauthorize the Higher Education Act may tear many pages from a new Congressional report reducing the "jungle of red tape."
NEW YORK (MainStreet) — What will a reauthorized Higher Education Act (HEA) look like? If Senator Lamar Alexander (R-Tenn.) has anything to say about it, there will less red tape and fewer "unreasonable compliance demands."
The nation's colleges are "enmeshed in a jungle of red tape" according to a new report, Recalibrating Regulation of Colleges and Universities, which originated with the Task Force on Federal Regulation of Higher Education, created by Alexander and Barbara Mikulski (D-Md.). The report is expected to drive changes to a reauthorized HEA and, more broadly, the Department of Education. First authorized in 1965 and last re-authorized in 2008, the HEA is the legislative font of all federal student aid to higher education. The Department of Education (ED) acts to disperse that aid through federal student loans and grants.
Alexander, who was also Secretary of Education in the first Bush administration, succeeds the retired Tom Harkin, former Iowa Democrat, as chair of the Senate HELP committee and is also chairman of the Senate education committee. He has said he wants to "start from scratch" on HEA reauthorization. He may now get his wish with the Democrats having lost control of the Senate in the 2014 mid-term election.
Meanwhile, ED continues to be a no-show. "We haven't issued a statement on HEA," said ED spokesperson Denise Horn. She also didn't know when the Department might have something to say. ED was criticized in the report, which said that Congress should ask the Government Accountability Office (GAO) to review ED's rulemaking process.
Along with Alexander and Mikulski, Senator Richard Burr (R-N.C.) and Senator Michael Bennet (D-Colo.) were part of the Senate panel that created the task force, charging it with making specific recommendations to cut the time and costs of complying with specific Federal rules while improving the rule making process.
The task force, which comprised 16 current and former college leaders and lobbyists, met four times, consulted with more than 60 institutions and commissioned three policy papers that were financed by the Lumina Foundation. In a nutshell, it concluded that "[w]e need to be smarter about the regulation of higher education."
Will this lead to a smarter, more manageable HEA? Both the Left and the Right agree that this is a must-have.
"The 432-page HEA touches on nearly every aspect of Federal higher education policy," said Lindsey Burke, an education fellow at the Washington, D.C.-based Heritage Foundation. "Yet some of the laws titles [here are eleven] and programs have outlived their purpose; others make it difficult to reform higher education financing in a way that would increase access for students and drive down the cost of college."
The Task Force's report identifies several regulations that are candidates for reform, or removal. They include rules governing accreditation, campus crime, consumer information, distance learning and student aid. It also spells out some "guiding principles" for the development of future rules.
Almost all federal agencies have a hand in regulating higher ed, although Uncle Sam has no official estimates on the numbers. The Catholic University of America has taken a stab it and says there were roughly 200 in 2008, the last year the Higher Education Act was reauthorized.
Colleges have long protested the cost of compliance, but only a few have quantified their individual costs. A national price tag doesn't exist.
If ED isn't paying attention to HEA reauthorization, it may be because a slew of single issues have been a distraction. ED is trying to hammer out final rules for teacher-preparation programs and anticipates another round of rule-making for Obama's "Pay as You Earn" student-loan-repayment program. That will be followed by expected new rules on accreditation, campus-branded debit cards, gainful employment rules that are being fought by for-profit colleges, parent PLUS loans and defining credit hours. All of these balls have been in the air with little input of Congress--a situation that my not sit well with the Republican majority.
Included in its jaundiced view of ED, the report cites ED's "increasing appetite for regulation." It also accuses the ED of appearing "indifferent to the regulatory burden it imposes" on colleges, and argues that it grossly underestimates the number of hours colleges take to comply with its rules. In a press release, Senator Burr blamed spiking tuition on the department's "never-ending addiction to regulating colleges and universities."
In its conclusion, the report stated that "The Task Force looks forward to working with members of Congress in the upcoming reauthorization of the Higher Education Act."
--Written by John Sandman for MainStreet