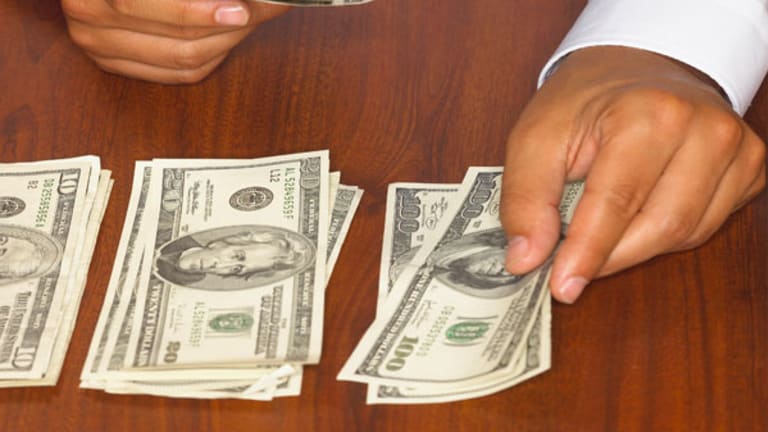 Publish date:
Fat 401(K) Plans Spread Savers Thin: $3.3 Trillion Vs. $54,000
The 401(k) industry is a $3.3 trillion giant, and growing, but the average 401(k) retirement balance is alarmingly small.
The 401(k) industry is a $3.3 trillion giant, and growing, but the average 401(k) retirement balance is alarmingly small.
NEW YORK (
) -- U.S.-based 401(k) plans hold $3.3 trillion in assets, more than seven times the amount 20 years ago, according to the Profit-Sharing/401(k) Council of America.
But that money is apparently spread fairly thin: the average 401(k) account held only $54,000 in 2010.
That problem has not gone away in the past two years.
Data from New York City-based investment manager BlackRock shows U.S. workers are just not saving enough for retirement via their 401(k) plans. The investment firm surveyed more than 2,000 U.S. workers and retirees and found that 58% of all 401(k) plan participants were not saving the maximum with their plans.
The
survey also found that eight in 10 retirees "regret" they did not save more for retirement through their 401(k) plans.The survey notes that just 25% of all U.S workers are confident they will have enough money to live "comfortably" in retirement.
"When it comes to saving for retirement, defined-contribution plans are evidently making a difference -- a difference that we believe is more and more vital as fewer workers are covered by traditional pensions," said Chip Castille, managing director and head of BlackRock's U.S. and Canada Defined Contribution Group.
Not all agree with this rosy assessment of the status quo in the retirement saving industry, judging from this recent take down of the 401(k) by the
New York Times.
"Clearly there is more work to be done in motivating workers to make the most of the savings potential of their DC benefit. Sufficient savings is the single most important factor in leading to a comfortable life in retirement," Castille said in the BlackRock release.
The survey points out some useful takeaways for plan participants, who can hopefully leverage some tips from retirees -- and avoid some of the big mistakes those retirees made with their 401(k) plans:
Start early:
About 33% of retirees say they didn't start contributing to a 401(k) early enough, with 80% saying that delay was a major regret. "When it comes to 'lessons learned,' the message from today's retirees to today's workers is straightforward: Make a plan for retirement saving early and, above all, save as much as you possibly can," Castille says.
Investors love their "target" funds
Retirees and workers are strong advocates of so-called target funds -- 401(k) plan funds that, according to BlackRock, hold a "variety of investments automatically rebalanced and reallocated over time seeking to become more conservative, and lower the chance of losing money as the worker nears their planned retirement age." More than 90% of those surveyed said they found target funds "appealing."
Many favor "automatic" plan increases
More than 40% of plan participants are in favor of their companies automatically increasing the amount of money deducted from their paychecks for their 401(k) plans on an annual basis, while 40% of retirees said they wish they had taken the same step during their working years.
More on saving for retirement
:
Retirement savings tips for millennials
Why you should own more than one index fund
Retirement outlook for the young may not be as bleak as forecast
--By Brian O'Connell
Follow
TheStreet
on
and become a fan on