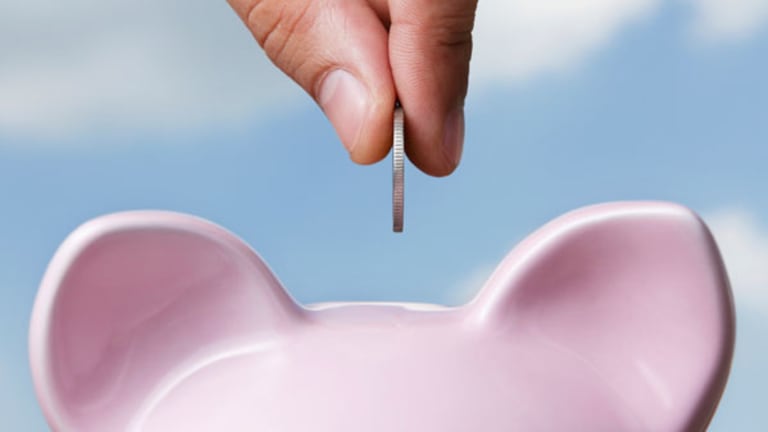 F-22 Demise Highlights Plight of Small Firms
President Obama is betting on small businesses to create jobs, but problems at large companies have brought some of these firms close to ruin.
WASHINGTON (TheStreet) -- When the Senate voted to nix the F-22 fighter plane in July, its builders Lockheed Martin (LMT) - Get Lockheed Martin Corporation Report and Boeing (BA) - Get Boeing Company Report weren't the only companies hit. More than 1,000 parts suppliers in more than 44 states were part of the collateral damage.
"Some of these suppliers could be little mom-and-pop shops that make one particular part that the plane needs," says Brian McDermott, vice president of supplier management for the
Aerospace Industries Association
in Arlington, Va. "For smaller companies that can't diversify, when those programs get cut, they may have to close their doors."
President Barack Obama is betting on small businesses to create jobs, but problems at large companies have brought some of these firms close to ruin. In the age of market consolidation, the ties between big manufacturers and small suppliers have become tighter than ever before. Big business decisions that used to affect employees and investors are now reaching even the smallest companies in every struggling industry, from carmakers to banks.
For the defense industry, that consolidation followed a 1993 dinner nicknamed "the last supper," at which Pentagon officials told aerospace executives they'd have to consolidate if they wanted to survive. In the successive years, Northrop and Grumman merged to form
Northrop Grumman
(NOC) - Get Northrop Grumman Corporation Report
, and Lockheed and Martin Marietta became Lockheed Martin.
"They realized they couldn't do everything themselves," McDermott says. "When you look at any current or future airplane or weapons system that's being produced, most of the larger contractors are not original equipment manufacturers in the strict sense of the word - they're equipment integrators. And you have all these companies that are vying for each of these contracts."
Awarding contacts can take years, which is why it's tough for small businesses to diversify and focus on the next big plane or car. That's why the little suppliers that focused solely on the F-22 may have trouble bouncing back when production of the jet ceases at the end of 2011.
Car-part suppliers, desperate for business in the wake of their industry's decline, have joined the competition for aerospace contracts, McDermott says. However, this may be a losing proposition. "Just because you put brakes on a car doesn't mean you can put brakes on an airplane," he says.
The U.S. Small Business Administration is trying to ramp up programs that target manufacturers. The SBA plans to fund more "regional economic clusters," partnerships of suppliers, big businesses and academic institutions to spur
in otherwise neglected areas of the country, such as the Midwest, where manufacturers are likely to reside. The first of these to receive SBA support was the Michigan Automotive Robots Economic Cluster, which addresses the ripple effect of auto industry turmoil on small manufacturers across the state. The goal of the cluster, which includes the Department of Defense, is to help these manufacturers focus their efforts on other industries.
"Regional economic clusters will help struggling industries find ways to diversify and transition to a new economy," says SBA spokeswoman Hayley Matz.
The SBA is also pushing for a looser definition of "small business" for firms looking to borrow from the agency. The organization has proposed an increase in size standards that would affect 71 types of businesses, marking the first major size review in 25 years, Matz says.
The trickle-down effect hasn't been isolated to manufacturing. In finance, regional banks are struggling as their "too-big-to-fail" rivals, such as
Bank of America
(BOA)
and
Citigroup
(C) - Get Citigroup Inc. Report
, thrive with the help of government bailout funds.
"If the capital of a big bank falls low enough, the president of the bank calls the Treasury and asks for several billion dollars," says Steve Verdier, director of congressional affairs for the Independent Community Bankers of America in Washington. "If community bank capital falls low enough, the regulators have to close the bank." Of the 8,195 banks in the U.S., nearly 8,000 are community banks, according to the ICBA.
Community banks are seeking increased access to funding from the Troubled Asset Relief Program. They're also are asking that restrictions associated with receiving bailout funds and issuing loans be less stringent than those imposed on the big banks that hurt the economy. Until that happens, community banks may be hesitant to issue loans to risky companies, such as small manufacturers, Verdier says.
Obama met with community bankers to discuss such concerns last month, and the Senate is now considering the Bank on Our Communities Act, which would redeploy up to $15 billion in TARP funds to help small banks lend money to small businesses.
"We haven't seen anything concrete yet, unfortunately," says Molly Brogan, vice president of public affairs for the National Small Business Association, an advocacy organization. "Small-business owners are feeling slightly more confident than they were just six months ago, but if they're unable to get capital now to plan for future growth, it could be a major problem for the U.S. economy and our jobless rate."
-- Reported by Carmen Nobel in Boston.