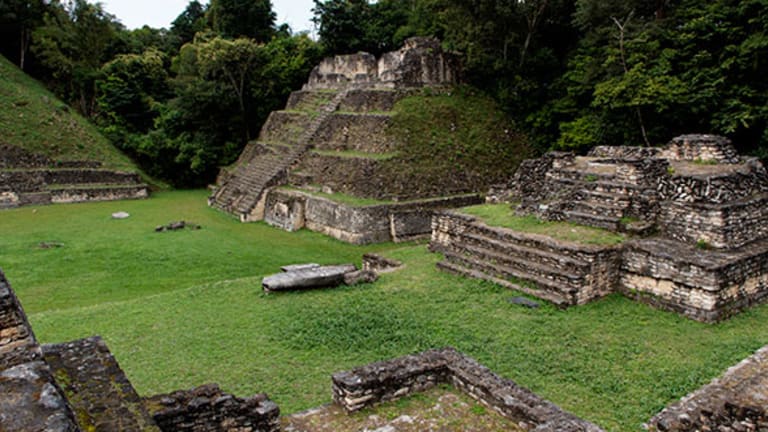 Expats Enjoy Lower Cost of Living, Provided They Shop Smartly
A Best Places in the World to Retire study found that more than four in five expats achieved a lower cost of living.
A study of expats primarily in Central America, "Expats: Expectations & Reality," found that 86.6% thought that they would achieve a lower cost of living by moving abroad. The study, which was conducted by Best Places in the World to Retire, also found that 84.2% did achieve a lower cost of living. A follow-up study, "Expat Reports: Is It Cheaper to Live Abroad?" reported that 34% spent less than half as much abroad as they did before.
Those numbers certainly underscore one of the great advantages of living in certain foreign countries. But what is the cause in those few cases when expats experience a higher cost of living?
The reports suggest that this group of expats is spending more on costlier items that are coming from the U.S. than on goods that are produced within the country. As long as they stick with local fare and services, they will pay less than they would in their own countries.
Consider the items that are costlier and less so in expat countries:
Items That Cost More 
Anything that is made somewhere outside the expat country and then imported will cost more in the expat country than in the home country.
For example, let's say that you live on the picturesque island of Ambergris Caye, in Belize and that, after driving home five minutes in your golf cart from a day of snorkeling the second-largest barrier reef in the world, you want a Washington state Red Delicious apple. That apple will cost you more in Belize than in the U.S. That's because of the added cost for shipping the apple from Washington to Ambergris Caye. 
Items That Cost Less
Bananas, which grow in Belize and Panama, reverse the situation. They cost around 30 cents each in the U.S., but in Belize, bananas cost around 5 cents apiece. There's a similar price difference for other tropical fruits and vegetables, which by North American standards, are ridiculously inexpensive where they are grown.
In addition, local markets determine pricing for professional services. The result can be, by North American standards, that expats pay low prices for services, even medical care. For example, American dentist Marissa Lolk charges her patients around $300 for a root canal, and $25 for a cleaning that she does, herself, as opposed to a hygienist.
Here's why services are so inexpensive in many popular expat locations. For example, the average Nicaraguan who makes the equivalent of a little over $1 per hour can't afford many luxury services, so he or she is not going to drive up demand for services by much. This same Nicaraguan isn't going to experience huge demand for his or her services because of the many other Nicaraguans who also make about $1 per hour and do not have the ability to pay more. North American expats in Nicaragua are a small portion of the local Nicaraguan economy, so for the most part, they pay the same prices as the local Nicaraguans pay.
The result is that, expats can hire a gardener for about $11 a day in Mexico, a housekeeper for about $6 an hour in Portugal, and a full-hour massage will cost you only $10 in Nicaragua. (Alfonso Galindo, a former Californian now living in the Yucatan Peninsula city of Merida in Mexico recently got a haircut for $1.) Personal service prices that are about right for locals in these countries are ridiculously low for a North American.
Conclusion
So now we know how almost 16% of expats spent more abroad than at home. They bought so many imported products that the cost of these products overwhelmed the benefit of the less expensive, non-imported products, i.e., they had a lot of Washington state apples.
Want to live well for much less abroad? You can, quite easily, just like the 84.2% in the survey who reported lowering their cost of living. Just purchase local goods and especially local services. In Portugal, enjoy the wine and locally caught fresh fish, while in Mexico, Belize, Nicaragua and Panama, eat lots of locally grown fresh fruits and vegetables, splurge on that housekeeper and massage. You may miss biting into that apple at 3 p.m., but you may enjoy the other items even more, along with the weather and the extra money in your pocket.
This article is commentary by an independent contributor. At the time of publication, the author held no positions in the stocks mentioned.