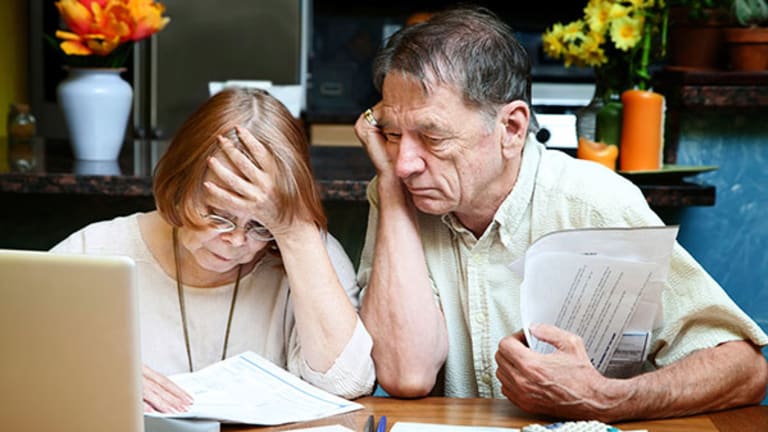 NEW YORK (MainStreet) -- Often when the topic of student loan debt is brought up, most people automatically think of stressed out Millennials or Generation X-ers. However, the problem is also increasingly impacting an older part of the population.
A new report released for the Government Accountability Office finds that the elderly now account for $18.2 billion in student loan debt.
And while the student loan debt load that can be attributed to people over 65 makes up only a small percentage of the problem, it is growing exponentially. Namely, the GAO estimates that 706,000 U.S. households are headed by someone over 65 with student loans -- or about 43% of seniors in 2010 -- as compared to less than a third in 1998. Meanwhile, 24% of households are headed by individuals under 65 who owe some form of student loan debt -- or 22 million households.
Not only do more seniors owe student loan debt, but the average amount owed has also skyrocketed. The median amount of student loan debt owed by seniors jumped from $13,600 to $21,200 over the past decade, while the proportion of their debts to their assets doubled from 6.4% to 13%.
Currently, more than a quarter (27%) of loans held by borrowers aged 65 to 74 are in default, while more than half of the loans held by people over 75 are in default--a six-fold increase since 2002. And surprisingly, most senior student loan debt (more than 82%) was borrowed for furthering their own education and not that of their children or grandchildren.
Continue Reading on MainStreet