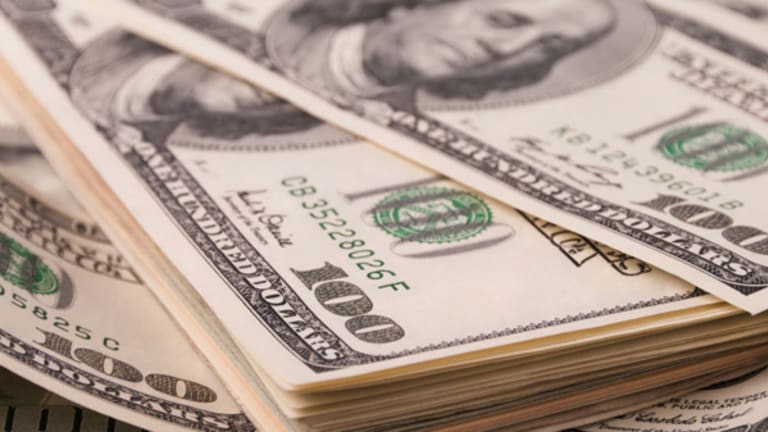 Even if Unemployed, Secure Your Finances
When employment changes come -- good or bad -- you need a strategy.
BOSTON (TheStreet) -- With the unemployment rate still close to 10%, many Americans have been forced to worry more about surviving in the present than planning for the future.
Nevertheless, as your job situation changes -- for better or worse -- there are some financial considerations and retirement strategies to ponder, even if they may take a back seat to more immediate concerns.
IF YOU ARE UNEMPLOYED ... :
Kim Segal, a financial consultant for
Schwab
(SCHW)
, sees job-market uncertainty as validation for the need for good financial planning.
Reducing debt, paying down credit cards and establishing an emergency fund with at least two to three months of salary are moves that would have cushioned the blow of unemployment and can still do so. The lack of such savings can lead to taking on new debt or, worse, raiding your retirement savings, she says.
Employee benefits can be nearly as important as salary. If you lose your job, find out when health, life and disability insurance policies will lapse and what options are available for continuing them.
Consider the pros and cons of holding on to your existing 401(k) plans, waiting for the opportunity to roll the assets into a new employer's plan or launching a self-directed IRA using the assets to have greater control of your investments. An IRA, however, may not be ideal if your old plan held company stock due to the favorable tax treatment it gets in a 401(k).
IF YOU ARE STARTING A NEW JOB ... :
Learn all that you can about your company's 401(k) plan and its policies.
Is there an employer match? How balanced and comprehensive are the asset-allocation choices? How are administration costs structured, and what will the direct impact of these fees be? Are there stock options or a profit-sharing plan in place and, if so, what are the terms of this equity and how much of the 401(k) match does it account for?
The answers to these questions will be crucial as you evaluate your level of participation and consider whether it makes sense to roll previous plan assets into your new 401(k), leave them as is or -- though this is usually not advisable -- take a cash distribution.
If either your old employer or new job provides a direct-benefit pension plan, dig into the details. Evaluate whether it is either possible or desirable to receive a distribution -- factoring any penalties or fees -- into an IRA.
IF YOU ARE STARTING A NEW BUSINESS ... :
A key consideration for entrepreneurs is establishing a simplified employee pension plan. Contributions are made directly to an IRA or annuity set up for each employee, including the owner.
While bootstrapping a venture, a new owner should endeavor to set aside a portion of assets for retirement savings or an emergency fund and refuse to touch it. This ensures your personal security is not sacrificed for a venture that may not succeed.
"When you do have revenue coming in, keep carving out some percentage and just ignoring it as part of your budget," says Neal Ringquist, president of
Advisor Software
, a consultant to financial planners that promotes a goals-based approach to investing and portfolio management. "Even if it's just $50 a month or some token amount, set it aside and don't even have it on your radar screen."
-- Reported by Joe Mont in Boston.
RELATED STORIES:
>>Big 401(k) Mistakes That Sap Savings
>>Fund Firms Set for Roth IRA Bonanza
Get more stock ideas and investing advice on our sister site,