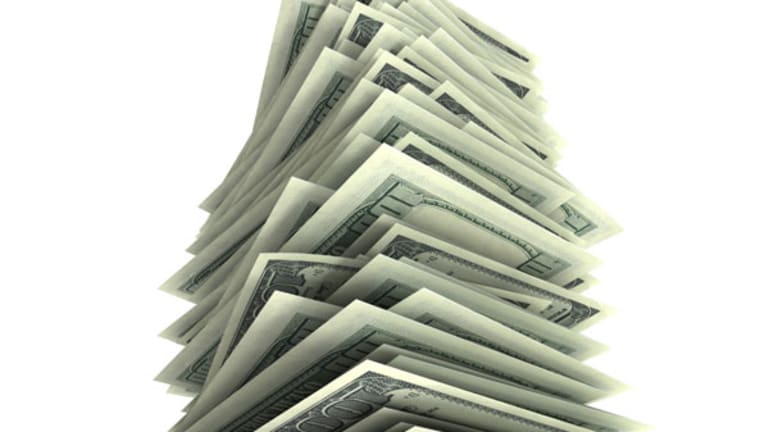 Even as Housing Prices Rise, Mortgage Rates Should Stay Low
Buyers don't want to wait too long to lock down a good property -- at least, according to one report.
NEW YORK (
) -- Thinking of buying a home heading into 2104?
The real estate
is stabilizing, as more foreclosures and short sales leave the market, and mortgage rates look fairly low going forward.
One fly in the ointment: Home prices may be rising, so buyers don't want to wait too long to lock down a good property before prices rise too high next year -- a real possibility.
The evidence? Two reports out signaling lower mortgage rates but higher home prices.
First up is data from the California Association of Realtors, which
that housing affordability in California has fallen for a sixth-straight quarter.
Also see: Home Sellers' Price Hikes Coming 'Unsustainably Fast'>>
That could lead to many homebuyers being locked out in a state that includes three of the most visible housing markets in the nation -- San Francisco, Los Angeles and San Diego.
According to the association, only 32% of Golden State homebuyers can afford to buy a median-priced single-family residence. That's down significantly from the third quarter of 2012, when that figure stood at 49%.
What does it take to handle a median-price home in California these days? The association estimates it takes at least an income of $89,000 for a new home valued at $433,940. The monthly payment would clock in at $2,230 after a 20% down payment and an interest rate of 4.36%.
Compare that with the third quarter of last year, when the median home price in the state was $339,930 and the bottom-line annual income to buy a property in that price range was only $65,828.
Also see: Outlook for ARMs Is Good Going Into 2014>>
The association says every major regional housing market in the state saw home prices rise by 10% or more from last year to this year.
That sobering news is countered by
from Toronto's
RateSupermarket.com
, a home mortgage Web exchange that shows mortgages rates in the U.S. and Canada should remain low well into next year.
"Canadian and U.S. bond yields remain low due to assurances that economic stimulus will remain for the longer term in both countries," the company says in a report out this week. "This will lead to continued downward pressure on yields and, as a result, moderate discounts to fixed mortgage rate options."
That might provide some comfort to homebuyers nervous about seeing home prices rise in their state. With mortgage rates relatively low (at 4.23%, according to the
Banking My Way Mortgage Rate tracker
), and looking to stay that way, homebuyers who act fast may still be able to grab a good deal with a low mortgage interest rate.