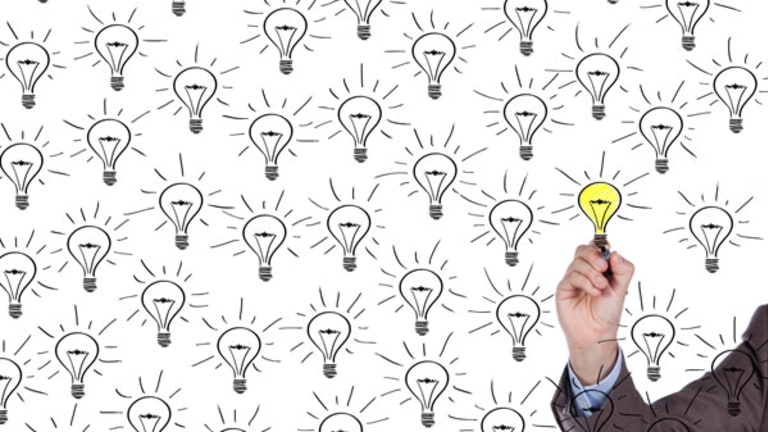 eSpace Helps Aerospace Start-Ups Blast Off
eSpace, a new nonprofit business incubator, will help three firms get their space services off the ground.
LOUISVILLE, Colo. (TheStreet) - For inventors looking to bring new aerospace technology to the market, many are often flummoxed by the realization that the business world isn't rocket science. Great ideas can fail if they don't get the right funding or marketing attention.
When you think of aerospace, you typically think of giants such as
Raytheon
(RTN) - Get Raytheon Company Report
,
Rockwell Collins
(COL)
and
Northrop Grumman
(NOC) - Get Northrop Grumman Corporation Report
. But there are plenty of start-ups and small businesses that hope to make their mark in space technology.
Coming to their aid is
eSpace: The Center for Space Entrepreneurship
, a nonprofit incubator for space companies that launched in January. On July 14, it announced the first three companies that will participate in its unique program.
Zybek Advanced Products
will produce synthetic moon rock, based on specifications supplied by NASA. Initially, the material could be used to test the performance of rovers and other equipment bound for the moon. In the future, it could be used to make synthetic gems or in ground water remediation and other green technologies.
Space Awareness Services
uses commercial telescopes and specialized software to track orbiting objects and provide data to satellite organizations. Its systems would help locate the movements of space debris to prevent collisions with satellites and rockets. The importance of this information became apparent earlier this year, when for the first time in history, two spacecraft collided, destroying both and creating thousands of pieces of space junk.
NDP Group
, whose name is short for Net-Centric Design Professionals, aims to bring cybersecurity into space. The firm designs computer networks that help spacecraft communicate with organizations on Earth.
Scott Tibbitts, executive director of eSpace, has a lengthy career in the space sector. Twenty years ago, he founded Starsys Research, a company that designed mechanical systems for spacecraft. Its equipment has been a part of 250 missions involving every planet in the solar system.
"It was an interesting process in creating a space company from scratch," he says. "From pricing, sourcing, regulations and beyond, you need to know a lot more than just your technology."
When his company was sold to
SpaceDev
in 2006, Tibbitts started raising money to start eSpace. The program helps innovative aerospace companies gain access to grant money, office and manufacturing space, and industry and government connections. eSpace pairs member companies with experienced space entrepreneurs, who serve as mentors.
"There is a lot of funding to get these companies up and running," Tibbitts says. "Funding isn't so much a problem as that there isn't business expertise. You don't necessarily have venture capitalists or angel investors involved with these folks. They really are kind of feeling their way through the fog."
Tibbits says the business model for space companies is unique. Companies can often get off the ground quickly with a few contracts, but the firms usually grow slowly from there.
One might expect the giants of aerospace giants to dominate the market and crowd out smaller players. Not so, says Tibbitts. In fact, the larger companies promote, support and, in some cases, acquire them.
"The large companies are hungry for the small companies to develop and provide them with the subsystems that allow them to grow," he says. "In the same way that it's very important for
Boeing
(BA) - Get Boeing Company Report
to have people who make aircraft seats, it is very important for
Lockheed Martin
(LMT) - Get Lockheed Martin Corporation Report
to have a company that makes solar panels."
eSpace plans to add more companies to its roster in the future and plans are already in the works for a second center at the Air Force Research Laboratory in New Mexico.
This week, the House of Representatives allocated $2 million for eSpace in the Department of Defense 2010 budget bill. If passed, the funds will help eSpace forge research partnerships with universities and aerospace firms, says eSpace co-founder Diane Dimeff. The group would also use the aid to design a curriculum that would prepare students to work in the industry.
-- Reported by Joe Mont in Boston
.