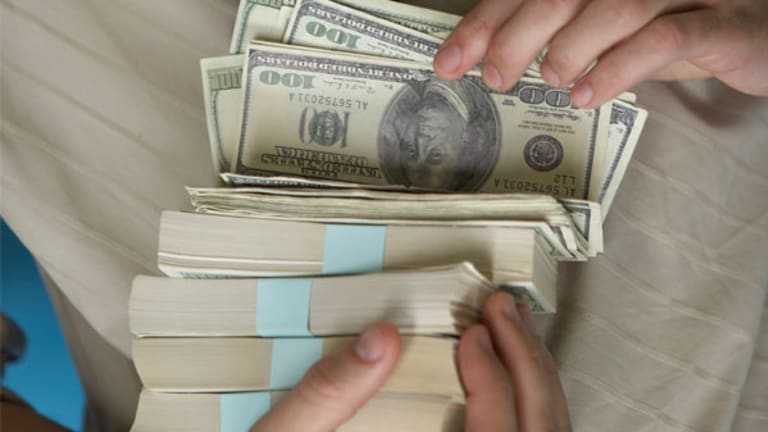 Employers are Beefing Up Benefits: Are You Missing Out?
Employer-sponsored retirement plans are gaining features and maxing-out matches.
By Hal M. Bundrick
NEW YORK (MainStreet) How do your company-sponsored retirement benefits stack up? In an effort to lure more and better employees, companies are offering more lucrative 401(k) plans and beefing up benefits. A new survey by Aon Hewitt shows that employers are removing old barriers to retirement plan options and offering more features, as well as increased education. It can make a big difference in your financial preparation for life after work.
See if your retirement bennies measure up.
Time was, new employees had to wait six months or a year before deferring salary into a 401(k). That's changing. According to the Aon Hewitt report, employers have significantly relaxed their eligibility requirements over the past decade. More than three-quarters (76%) of plans now allow workers to begin making pre-tax contributions immediately upon hire. Less than half (45%) of employers allowed for day-one contributions back in 2001. And the news gets better. Fully 53% of plans also kick-in with immediate employer-matching contributions.
"The 21st century workforce is drastically different in terms of loyalty, tenure and the relationship between employers and employees," says Rob Austin, director of retirement research at Aon Hewitt. "People hop from job to job with increasing frequency and many employers find it is important from an attraction perspective to have a retirement plan that is designed to give employees the best chance at achieving retirement readiness. Providing new hires with immediate eligibility helps ensure they don't lose ground in terms of saving."
Company matches are also increasing.
The most common match is now dollar for dollar on the first 6% of employee deferrals, double the previously most popular match of $0.50 per $1.00 on the first 6%. Virtually all plan sponsors (98%) now put up some sort of employer contribution.
"In the 20 years we've been doing this study, this is the first time we saw the most common match increase," says Austin. "At a time where the defined contribution plan is the primary retirement savings vehicle for many individuals, it is refreshing to see employers increase their matching contribution amounts. Our experience shows that almost three-quarters of employees save at a level equal to or above the company match threshold. Increasing the amount employers are willing to contribute may help encourage those employees to save at more robust rates."
And if you're not getting good guidance from your plan, you're missing out. One-on-one financial advice is offered by 59% of company-sponsored retirement plans. Managed accounts are offered by more than half of plans (52%) and target date funds are now offered by 86% of plan sponsors.
"Employees know they need to save for retirement, but it's usually not a priority and they often need some help and guidance in mapping out a path for getting there," adds Austin. "Fortunately, employers are stepping up to the plate and strengthening their offerings in ways that will not only increase participation, but empower employees to take full advantage of the myriad investment opportunities the defined contribution plan affords them."
Does your employer offer a Roth option? More and more companies are. In fact, over the last six years, the percentage of employers that allow Roth contributions has increased from 11% to 50%. More than a quarter (27%) of plans allow in-plan Roth rollovers/conversions, and another 16% of companies are planning to add the feature within the next 12 months.
"The Small Business Jobs and Credit Act of 2010 and the American Taxpayer Relief Act paved the way for an increasing number of employees to reap the benefits of a Roth account," said Austin. "Plan sponsors are enthusiastic about making the Roth provision available to their workforce and allowing them to benefit from any tax advantages."
Aon Hewitt surveyed more than 400 plan sponsors, representing over 10 million employees, in plans that total $500 billion in retirement assets, to determine their retirement benefits strategies, plan design and administrative practices.
--Written by Hal M. Bundrick for MainStreet