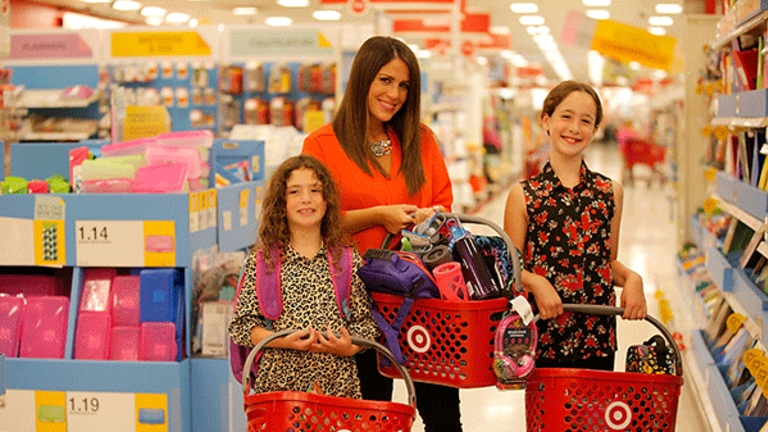 Why You Don't Care About Sales Tax Holidays
State sales tax holidays not only sacrifice revenue for little return, but they target consumers who'd buy regardless of the sales tax.
Editor's pick: Originally published August 12.
Back-to-school sales tax holidays are still happening in some states, but that revenue sacrifice might be losing steam.
Back in 1997, New York State enacted the first sales tax holiday in January as an attempt to boost retail activity. However, we'll note that New York doesn't do that anymore and two other places that used to take a sales-tax holiday -- D.C. and North Carolina -- haven't done so since at least 2014. Massachusetts just canceled its tax holiday this year, while Louisiana boosted its "holiday" sales tax from 0% to 3% -- just slightly less than its normal 5% levy.
That said, 17 states currently host sales tax holidays, with Alabama, Arkansas, Florida, Georgia, Iowa, Louisiana, Mississippi, Missouri, New Mexico, Ohio, Oklahoma, Tennessee, Texas, South Carolina and Virginia all holding theirs in late July or early August. Maryland's runs through August 20, but it only applies to clothing and shoes worth $100 or less. Connecticut's tax holiday from August 21 to 27 is only slightly more generous, covering shoes and clothes up to $100 and custom orders of $100 or less placed and paid in full during the tax holiday week.
While some states extend the cut to Energy Star or WaterSense appliances, hurricane preparedness items, computers and hunting supplies, it doesn't mean everybody's terribly excited about it. Towns in Alabama and Missouri can opt out, and Heidelberg, Miss., begged out of that state's tax holiday back in July despite the fact that it only applied to shoe and clothing purchases less than $100.
However, considering that these tax holidays are currently designed to give local businesses an edge over online competitors, they they're failing at their one task while draining local tax revenue in the process. A survey by Connexity's Bizrate Insights found that half of online shoppers pay sales tax, but those who do don't consider it an important factor in choosing a retailer.
Roughly 29% thought sales tax was an important factor in total costs, but that's down from 37% in 2011. By contrast, 19% said it didn't matter either because they had to buy from one particular retailer or because all retailers they were considering were charging sales tax anyway. A full 51% said sales tax wasn't important to their decision in the least.
"As the largest online retailers, such as Amazon, expand their distribution networks such that more and more online purchases become eligible for sales tax - in addition to evolving sales tax laws - most consumers are accepting the reality and considering additional factors as they choose where to shop," says Hayley Silver, vice president of Bizrate Insights. "This slow move away from the race to the bottom price for the majority of online buyers should be welcome news for retailers who invest in the customer experience and exclusive products."
Meanwhile, of the folks who didn't pay sales tax on their online purchases, 60% said it wouldn't have been a factor anyway. While about 48% of buyers say sales tax is generally something they ignore when making a purchase, 19% said they considered not making a purchase as a result. Just 17% wouldn't have shopped at a retailer who paid sales tax, while just 5% would have shopped locally instead of online
If you live in Alaska, Delaware, Montana, New Hampshire, and Oregon, you're fortunate enough to escape this debate entirely thanks to your state's lack of a general sales tax. However, the folks at tax watchdog group The Tax Foundation note that states that implement tax holidays aren't doing all that much for either their citizens' wallets or the state coffers. During that first tax holiday in 1997, the New York Department of Taxation and Finance found that sales of exempt goods rose during the holiday, but overall retail sales for the year didn't increase at all. In fact, shoppers held out until the holiday to shop and actually slowed back-to-school sales in the weeks leading up to the holiday.
A University of Michigan study found that the lull before a tax holiday "accounts for between 37% and 90% of the increase in purchases in the tax holiday states over [a] 30-week horizon," depending on price caps and particular products. As a result, D.C. officials said that eight years of tax holidays didn't create enough sales to cancel out their costs and estimated that the District would save $640,000 in tax revenue by canceling its sales tax holiday in 2009. North Carolina, meanwhile, found that repealing their sales tax holiday in 2013 would save $16.3 million the next year. Granted, they chose to put those dollars toward individual and corporate income tax cuts, but that's beside the point.
The fact that states cherrypick the items that get the break doesn't help, as the sales only benefit specific retailers and industries. Worse is that this strategy narrows the tax base, which inevitably results in higher taxes elsewhere.
"Taxes should raise revenue, not micromanage a complex economy by picking winners and losers in the market," a Tax Foundation report on tax holidays concluded. "Lawmakers should aim to raise the necessary revenue in the least economically distortionary and destructive way. To achieve this goal, sales taxes should be neutral toward products and timing decisions."
This article is commentary by an independent contributor. At the time of publication, the author held no positions in the stocks mentioned.