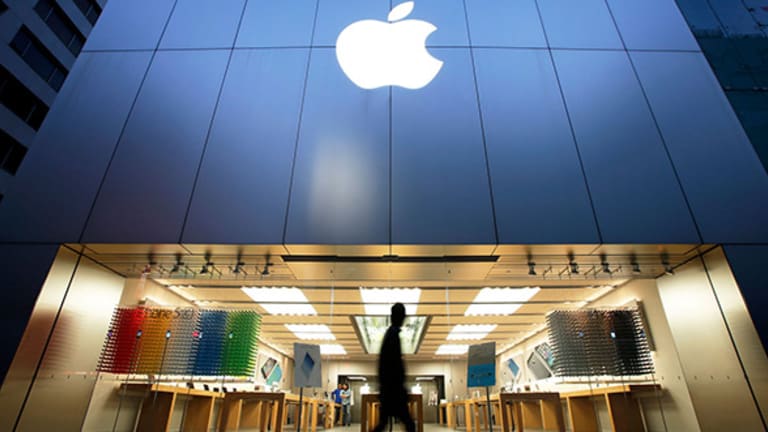 What's Next for Apple? Will It Come Up With the Next 'Big Thing'?
Investors should leave the guesswork to others, focus on the facts, and forget about opinions and stories.
There is a constant flow of news, rumors or sometimes even facts about Apple (AAPL) - Get Apple Inc. Report .
APPLE is a holding in Jim Cramer's Action Alerts PLUS Charitable Trust Portfolio. See how Cramer rates the stock here. Want to be alerted before Cramer buys or sells AAPL? Learn more now.
The whole world seems to watch the company's every move.
Will Apple come up with the next big thing? Will everyone keep on dutifully buying new iPhones?
Or will Apple really acquire Tesla Motors and Elon Musk become its new chief executive, providing the tech giant with a renewed push for innovation?
No one can answer these questions, except perhaps Except perhaps Apple Chief Executive Tim Cook or Tesla Co-Founder and Chief Executive Musk.
So why write about Apple? To be honest, because the word Apple alone in a headline presumably gets readers' attention.
Cheeky? Yes, but it is important to call attention to trading from a completely new perspective.
Why do people constantly write about Apple? They don't know more than the rest of us, but it is what they are paid to do, they are pursuing their own interests, or they like to write about things that they don't know and are then pleased if they are (coincidentally) proven right.
Let's leave the guesswork to others and instead look at real trading. What is real trading?
For starters, it is important to realize that nobody is able to look into the future. Then again, there is indeed information available on which to base decisions, only it isn't hidden and no crystal ball is needed.
Therefore, investors must stop being led around by every analyst opinion or attaching importance to every comment from a blogger. No one really knows whether Apple will launch the next big thing, whether Tesla will turn the auto industry upside down, whether oil prices will go back up to their old record highs or whether gold price will rise or fall.
And yet, here is some good news. As a trader, I don't have to know anything about the future in order to earn money in the market.
Investors don't have to know that, either. But they shouldn't allow themselves to be distracted from the essentials by bluster.
Learn to work with the facts, and forget about the opinions and stories. Successful trading is only possible for those guided by facts, just as long as one knows how to use those facts to one's advantage.
This article is commentary by an independent contributor. At the time of publication, the author held no positions in the stocks mentioned.