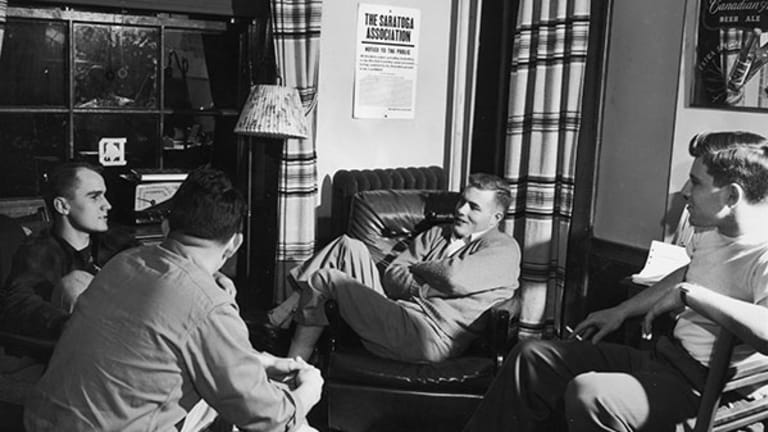 What Happens When There's No Affirmative Action
Eight states took away their public colleges' affirmative action rules, and now 20% fewer minority students attend those colleges. Here's why.
BOSTON (TheStreet) -- Public support for affirmative action has been on a serious decline in recent years, with a Gallup poll from this past July finding that 67% of those surveyed oppose its use in college admissions.
Many opponents of affirmative action argue it is no longer needed to ensure racial diversity in universities, but statistics seem to suggest otherwise.
A report published last month in Educational Evaluation and Policy Analysis -- a peer-reviewed journal of the American Educations Research Association, the largest U.S. organization devoted to the scientific study of education -- found a substantial decline in affirmative action used by selective colleges between 1992 and 2004.
The study focused on public college selection statistics in eight states  Alabama, California, Florida, Georgia, Louisiana, Mississippi, Texas and Washington  where affirmative action was repealed or banned either by public ballot or Circuit Court rulings over the 12-year period. The research showed that in those states, a minority applicant (defined as being African-American, Hispanic or Native American) was 19% more likely to be admitted to the college than a non-minority (white or Asian) applicant in 1992. But there were dramatic declines in admission of minority applicants by 2004, after the affirmative action bans went into effect.
Public colleges in the eight "post-affirmative action" states that required a median SAT score 1100 or above for acceptance experienced a 23.3% decline in the number of minority applicants admitted. This figure, when averaged with all 50 states, skewed the national data so it showed a 5.1% decline in minority applicants admitted to selective public colleges overall; but the remaining 40 contiguous states and the District of Columbia, analyzed separately, experienced less than a 1% decline in admission rates for minorities.
Also see: Is the Arts Economy Dead?>>
"In these other states, underrepresented minority students were still substantially more likely to be admitted by selective public colleges than other observably similar applicants," says Mark C. Long, an associate professor at University of Washington and co-author of the report.
The study, conducted by Long and doctoral candidate Grant H. Blume, offers the first empirical estimates using national-level data to show the extent to which levels of affirmative action in college admissions decisions have changed in very recent history.
The study also revealed that students from states that border post-affirmative action states -- including Arizona, Nevada and Idaho -- were also affected. Because these states do not have selective public universities, those minority applicants who apply to selective institutions in nearby California and Washington tend to be overlooked due to the lack of affirmative action policies.
"In the eight post-affirmative action states, we see substantial declines in levels of affirmative action," Long says. "But we also see that bans of affirmative actions have spillover effects in neighboring states that lack selective institutions."
Spillover effects are important to understand, especially considering the growing number of states that have more recently enacted bans on affirmative action, such as Michigan, Nebraska, Arizona and Oklahoma, Long says.
"These bans will likewise have regional implications for college applicants," he says.
Also see: College Costs Soar While Adjunct Faculty Head to Pauper's Grave>>
Resistance to affirmative action was illustrated by a U.S. Supreme Court ruling last summer mandating that college admission boards must prove there are "no workable race-neutral alternatives" to affirmative action to achieve diversity on campus before they can use it.
Though the recent SCOTUS ruling was relatively modest and still ultimately allowed affirmative action to be used by those states without active bans if they could not find a "race-neutral," alternative, it poses a conundrum: How does an institution seek racial diversity on campus and remain race-neutral at the same time?
Some selective public colleges in post-affirmative action states have instituted guidelines such as automatic acceptances for any high school seniors in the state that graduate in the top 10% of their class. Some universities have begun to transition affirmative-action policies to offer special considerations toward prospective students from low-income families.
"The class-based framework should increase low-income admissions, maintain minority representation and, even better, predict success in colleges," wrote Sophie Quinton for The Atlantic last October. "It's a model that could help other universities become more diverse."
Though policies based on academic merit and socio-economic disadvantage do level the playing field somewhat, it can't achieve the maximum potential of racial diversity in most universities, Long says.
"Those plans that consider lower socio-economic status do help in terms of boosting minority admissions, but not on a level that race-based affirmative action can," he says. "You may regain about third of what you'd lost in racial diversity, but that's it. As an alternative it helps, but it just doesn't get you all the way back to where you were with affirmative action."