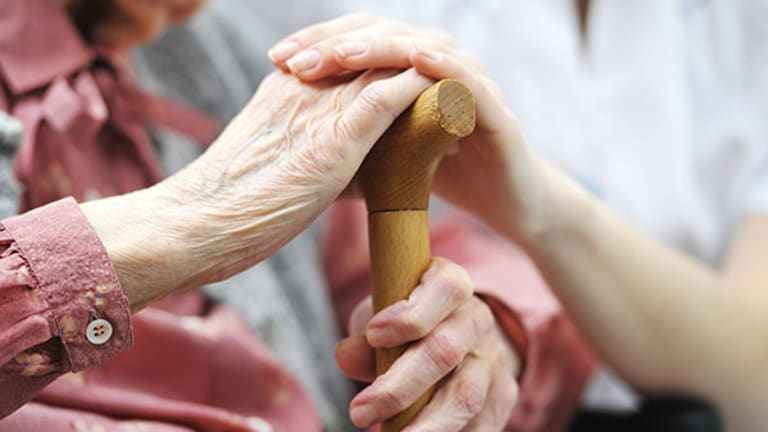 What Happened to Me When I Turned to Probate Court for Help With Elder Care
There is a need for more professional guardians partly due to the dramatic increase in the number of aging Americans.
NEW YORK (MainStreet) — In 2011, my 80-year-old father began living in a private assisted living facility in San Antonio called Horizon Bay that cost an estimated $3,000 to $4,000 a month. It was a happy place for him until new owners acquired the residence and made it part of a larger chain of retirement homes.
The new staff and management made it difficult for friends to visit my father and did not seem to appreciate that he is a 22 year veteran of the U.S Air Force.
I was incensed at the indignities my father began to experience and was told by Adult Protective Services that I should involve the local probate court.
"A caregiver's refusal to allow visitors is a red flag," said Kerry Peck, attorney with Peck Bloom and author of Alzheimer's and the Law (ABA Book Publishing, 2013). "Dehydration, unusual weight loss, poor hygiene and unsafe living conditions are others."
On one occasion, my father was dropped off at Wilford Medical Center on Lackland Air Force Base without an escort and without any paperwork in hand. Had I not called the emergency room to check on my father, the doctors would not have known he was there to be treated for high blood pressure.
After a lawyer sent a letter threatening a wrongful death lawsuit if my father was not cared for properly, he was expelled from Horizon Bay and moved to Morningside Manor Assisted Living, where he was well-cared for until new management took over. Typically, the elderly living in government-funded retirement homes are protected under certain federal regulations.
"But if it's a private retirement institution, it is more difficult to find a remedy under federal law," said Phil Ross, an elder care and civil rights attorney in San Antonio.
I discovered that my sugar addicted father had about 13 cavities that had not been treated and that some of his teeth had been extracted rather than filled and others were left to rot. When I complained to the patient advocacy office of the Audie Murphy VA Hospital about the lack of dental care my retired military father was receiving, I was once again guided to probate court, because being his biological daughter did not give me the authority to improve his medical care without being appointed guardian in probate court.
Little did I know how difficult it would be to find an attorney who would take on the very political probate court. Evidently, probate court and elder care is big business in states like Texas and Florida, and the sharpest of lawyers are asking $30,000 up front to represent applicants in guardianship proceedings. I found a recent graduate of St. Mary's University School of Law to represent me who was affordable.
However a month into the case, Counselor Stacey Barrus informed me that he was having a difficult time getting the probate court to cooperate in setting a hearing for a proposed order to obtain protected health information. It became clear quickly that my father would better off with a more seasoned attorney who had been in business long enough to develop the political connections that would make it easier for me to assist in his medical care.
After hours on the phone calling a dozen attorneys, I found one with a good reputation who would take monthly payments and began the process of applying to become my father's guardian.
"There is a need for more guardians, conservators, trustees and agents partly due to the dramatic increase in the population of seniors," said Richard Lambie, a professional guardian in California.
It's three years later, and still no one was appointed guardian of my father, James Edgar Fairley. As a result, in October 2014 I moved my father to New York City for medical care and filed for guardianship in Supreme Court, which yielded questionable results.
--Written for MainStreet by Juliette Fairley