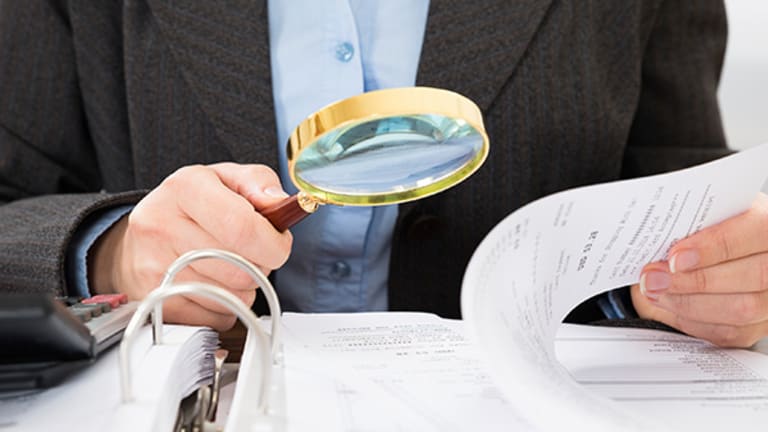 Publish date:
Top 8 Tax Credits Consumers Should Take Advantage Of When Filing Returns
Many tax credits benefit consumers and should not be overlooked when they are filing their returns this year.
Many tax credits benefit consumers and should not be overlooked when they are filing their returns this year.
Many tax credits benefit consumers and should not be overlooked when they are filing their returns this year.
Often individuals mistakenly confuse tax credits with tax deductions, so differentiating between the two options is critical. Tax credits are more advantageous in some cases than tax deductions, because credits are a dollar-for-dollar benefit, either reducing the amount you owe the government or increasing your tax refund. Deductions, by contrast, only reduce taxable income without directly providing a dollar-for-dollar figure benefit.
"If you have a tax deduction worth $100 and your tax rate is 25%, that benefit is worth about $25," said Mark Steber, chief tax officer at Jackson Hewitt, a Parsippany, N.J.-based tax prep company. "If you have a tax credit of $100 and a tax rate of 25%, your tax credit is still worth $100. While tax deductions are great, tax credits are even better."
Tax deductions are simply a dollar for dollar reduction of your taxable income.
"If you have a tax deduction of $100 dollars, your taxable income goes down $100," Steber said.
Here are the top eight tax credits which could help consumers save money this tax season.
Earned Income Tax Credit
Check out the Earned Income Tax Credit or EITC, which is often overlooked. While many people believe this is limited for the "poverty stricken," it offers tax savings to a wide variety of taxpayers based on income, filing status and family size, said Kay Bell, a tax analyst for Bankrate, the North Palm Beach, Fla.-based financial content company.
This credit is helpful to people earning low to moderate income currently, said Scott Tucker, president of Scott Tucker Solutions, a Chicago-based financial services firm. A single person who is filing as the head of the household without children can claim this credit if the total adjusted gross income is less than $14,820. Married couples who are filing jointly and have three or more children can not have their adjusted gross income exceed $53,267.
"The EITC reduces the amount of tax owed and may provide for a tax refund," Tucker said. "You cannot claim EITC if your filing status is married, but filing separately."



Retirement Saver's Contribution Credit
Many people, especially Millennials who just started their careers, overlook the retirement saver's contribution credit. If you allocated money for your retirement either in an IRA, Roth IRA or a 401(k), and your income is $62,000 or less, you can claim a credit of up to $1,000 or 50% of the first $2,000 of contributions, Bell said.
American Opportunity Credit
The American Opportunity Credit allows people to claim a credit of up to $2,500 for education expenses such as studying for an undergraduate degree, said Vanessa Borges, an enrolled agent at Tax Defense Network, a Jacksonville, Fla.-based tax resolution company.
"If the credit brings the amount of tax you owe to zero, you can have 40% of any remaining amount of the credit or up to $1,000 refunded to you," Borges said.
Lifetime Learning Credit
Even if you did not return to college full-time, but took some classes to sharpen your skills at work, this credit covers your educational costs throughout your lifetime, said Bell. The credit could be worth up to $2,000. This credit also covers spouses and dependents.
"There is no limit on the number of years the lifetime learning credit can be claimed so this is particularly helpful if you exhausted the American Opportunity Credit during your undergraduate studies and are now in graduate school," said Borges.
People who earn $65,000 or more do not qualify, said Laurie Samay, a Certified Financial Planner and portfolio manager with Palisades Hudson Financial Group in Scarsdale, N.Y. For people earning between $55,000 and $65,000, the full credit does not apply.


Nonbusiness Energy Property Credit
Homeowners who made energy-efficient improvements such as adding insulation and replacing drafty windows or even costlier additions such as buying a new furnace or air conditioning unit to their primary residence can claim this credit. The maximum credit is $500 and that amount must be reduced by any similar credits you took in prior tax years, said Bell.
"If you do qualify for this and made improvements to your house by December 31, 2015, look into claiming this on your tax return this year," Bell said. "If you didn't make any qualifying upgrades in 2015, the credit is still available through the 2016 tax year."
Consumers can claim a credit for 10% of the costs, excluding any installation costs unless it is for certain high-efficiency heating systems, air-conditioning systems and water heaters and stoves that burn biomass fuel, said Samay. This credit imposes a lifetime limitation of $500, of which only $200 may be used for windows.


Residential Energy Efficient Property Credit
This credit rewards people who spent money on energy-efficient improvements to their primary homes. Homeowners can reduce their taxes by 30% of the cost of alternative energy equipment installed such as solar hot water heaters, solar electric equipment and wind turbines, said Samay.
"Unlike some credits, there is no dollar limit for most types of property and any unused credit can be carried forward to the following year's tax return," she said.
The credit includes the cost of labor and sales tax, said Richard Feldman, senior tax manager at Margolin, Winer & Evens, a CPA and business advisory firm in Garden City, N.Y.
"Anyone doing construction on their home and investing in this type of energy efficient property could see a significant tax benefit from this credit," he said.


Child Care Credit
Parents who pay for child care can qualify to earn a credit worth between $600 and $1,050 if you're paying for the care of one child under age 13 or between $1,200 and $2,100 if you're paying for the care of two or more children under 13, said Borges.
Excess Social Security Tax Withheld
For individuals who worked for more than one company and had their total salary exceed $118,500, this means the total Social Security tax withheld may have exceeded the maximum amount due, which is $7,347 for 2015, said Steber.
"This excess Social Security tax withheld can be used as taxes paid on your tax return and increase your tax refund or lower the amount of taxes you owe," he said.