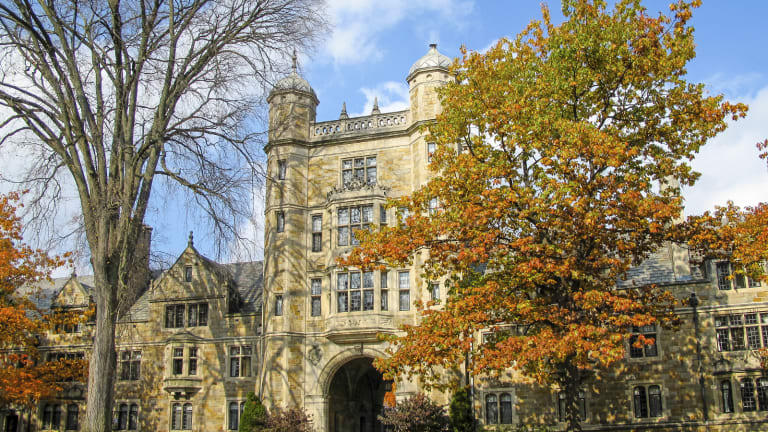 Tis the Season to Be Filing: FAFSA Applications Roll Out On January 1
This eighteen month-long saga can define the entrance to college for many students.
NEW YORK (MainStreet) — The year-end break isn't a time when students want to think about school. High school kids suffering from senioritis want to go out and play — and ring in the New Year. But January 1 heralds an important benchmark for college-bound students: it's the season for filing the FAFSA, or the Federal Application for Federal Student Aid.
"Students should always file the FAFSA as soon as possible on or after January 1 to avoid missing deadlines," said Mark Kantrowitz, senior vice president and publisher of Edvisors.com, a source of student aid intelligence. "The deadlines for state aid are as early as February and are made on a first-come, first-served basis. The same is true for schools."
FAFSA's do not pertain only to aid from the federal government. Other forms of aid, including state and institutional aid, typically demand that applicants file a FAFSA.
The FAFSA filing period actually runs 18 months. For example, according to www.FAFSA.ed.gov, the last period ran from January 1, 2013 to June 30, 2014. Corrections to FAFSAs were accepted until September 20, 2014. The FAFSA filing period that begins in January will likely mirror the previous one. This lengthy timeline gives many students a false sense of security. But those who snooze will likely loose.
"Students should also search for scholarships ASAP," Kantrowitz recommended, most of which lean on FAFSA data. "Many families wait until the spring of the senior year in high school. By then, half of the scholarship deadlines have already passed."
A lot of the heavy lifting involves gathering tax documents to establish family income, which is needed to arrive at the expected family contribution to the cost of college, a key factor in determining aid.
FAFSA asks for tax return information for the current year. Often, this information might not be available until the end of January at the earliest. FAFSA filers can wait until the current year taxes are filed or use estimates from the previous year's return. This option requires any discrepancies to be corrected by the end of the 18-month filing period.
The Internal Revenue Service (IRS) Data Retrieval Tool can be used to update the information based on the actual federal income tax returns when they become available. The Data Retrieval Tool can fail if the most recently required return is unfiled or if it is wending its way through the bowels of the IRS when an attempt to access data is made.
Filing is done online. Students will need a computer, an Internet connection and an email address plus Social Security numbers for parents and students along with the student's driver's license. In addition to tax records from parents and students, records of untaxed income are needed, including Social Security, welfare or veterans benefits.

WATCH: More personal finance videos on MainStreet | More videos from Scott Gamm
View Today's Auto Loan Refi Rates
Students who begin the quest for student aid dollars early—and after they enroll in college—have a leg up on the less ambitious peers.
"One can win scholarships in the earlier grades," said Kantrowitz. "One should also continue to search for scholarships after enrolling in college, as there are some scholarships available only to students who are already in college."
Kantrowitz, author of Filing the FAFSA, a book that contains instruction and advice on filling out with this ten-page form, provided an example of how students who don't file lose out.
"Based on data from the 2011-2012 National Postsecondary Student Aid Study (NPSAS), I estimate that 2 million students would have qualified for a Federal Pell Grant—but did not file the FAFSA," he said. "Of these, 1.3 million would have qualified for a full Federal Pell Grant." Because they didn't file, they couldn't get in the game.
The idea of a re-designed and smaller FAFSA, which Kantrowitz and others advocated over ten years ago, has been embraced by members of Congress, including Senator Lamar Alexander (R.-Tenn.), who is considered the favorite to become chair of the Senate Health, Education, Labor and Pension (HELP) Committee when Congress re-convenes next year.
--Written by John Sandman for MainStreet