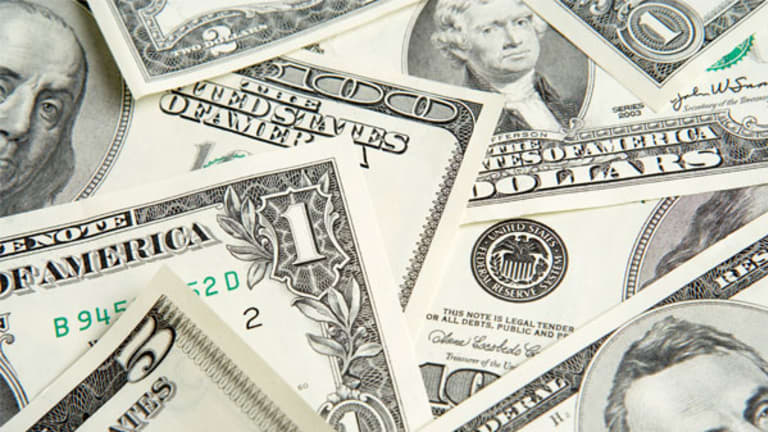 Tips for Last-Minute College Funding
Tuition is rising, and most people don't know there are options other than traditional student loans to cover costs.
NEW YORK (MainStreet) -- It's late August, and if you're a parent wrestling with college costs, the living ain't -- sorry, "isn't" -- easy.
According to the
, while the rest of the economy goes into the tank, college costs are actually rising and will continue to do so. Here are the numbers for projected four-year tuition and fees from the organization:
Private college: 2010: $119,400 / 2028: $340,800
Public college: 2010: $33,300 / 2028: $95,000
Tuition is rising, and most people don't know there are options other than the traditional student loans to cover the costs.
But help is on the way: If you're struggling to
close the deal on this year's college costs
,
Sallie Mae
can help you fill the tuition gap with these tips. And interest-free tuition is at the top of the list.
First off, parents facing what Sallie Mae calls a "financial gap" can contact the company
for last-minute financing. Sallie Mae says it has a wide variety of funding programs, including interest-free tuition payment plans, private education loans and other funding programs (the company calls such plans "financial life savers").
The organization also emphasizes that it's willing to help
families with short-term financing issues
. "Sallie Mae recognizes the juggling act many families perform to make the investment in a college education for their children, to save simultaneously for retirement and to meet other financial goals," said Charlie Rocha, senior vice president at Sallie Mae. "The good news is that there is a variety of resources and options available for families facing financial deadlines for college over the coming days."
Here's a look at those resources:
Interest-free tuition.
Sallie Mae is a big advocate of
, and says that such plans are available at "hundreds of college campuses." These arrangements allow you to spread payments out evenly instead of paying a lump sum at the start of every college semester.
Try a "responsible" private loan.
Sallie Mae is also a fan of what it calls "responsible" private loans. Its own program has three "flexible payment levels" (you can find them
); one option allows students to pay just $25 per month while in school, or to not start repaying the loan until the student has graduated. Students can also earn discounts up to 2% of the loan value by paying their loan off every month, on time.
Protect your money with tuition insurance.
If your son or daughter is incapacitated and can't attend school because of illness or injury, tuition insurance can reimburse you for up to 100% of the "lost cost of attendance" as Sallie Mae puts it.
Sallie Mae itself offers a student credit card that gives college kids discounts and cash back on purchases from "hundreds of retailers." It also has deals with used textbook outlets such as Chegg.com,
Barnes & Noble
(BKS) - Get Barnes & Noble, Inc. Report
and Textbooks.com, where students can earn between 4% and 6% in rewards dollars on book purchases.
Lagging behind on your college financing is entirely understandable, given the toxic nature of the U.S. economy. But you can close the gap -- and quickly -- with some tips from the formerly government-sponsored lender.
>To submit a news tip, email:
.
RELATED STORIES:
>>How to Go Back to School When You're Not in Your 20s
>>Back-to-School Lists for Rich Kids
>>New Tech Lets Parents Spy on Their Kids
Follow TheStreet.com on
and become a fan on