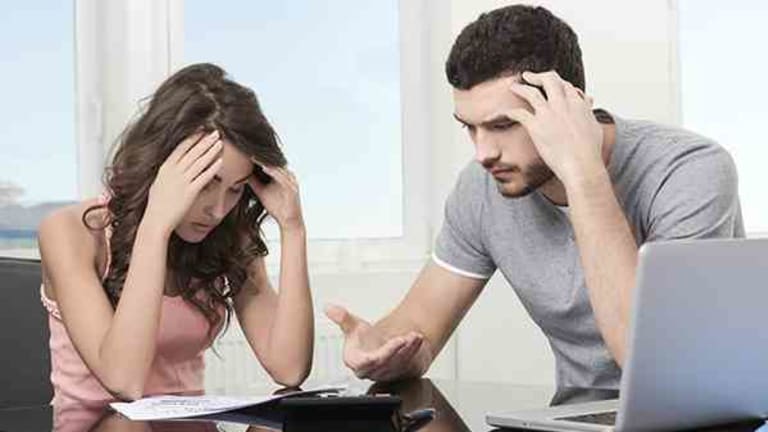 This Common Fear Keeps Women ---Young and Old ----Up at Night and Worried
Found in 60% of women who are breadwinners, Bag Lady Syndrome has developed into a full blow anxiety
NEW YORK (MainStreet) — No matter their economic background, nearly half of all American women fear they will lose their financial independence and develop Bag Lady Syndrome (BLS).
"The root of that fear is a loss of control and/or independence," said Lance Drucker, CEO and president with Drucker Wealth Management in New York. "Further compounding the problem is the fact that, in many cases, women are paid less for the same job as men, and they have fewer earning years because of dropping out of the workforce to raise children."
That's according to a 2013 study by Allianz, which also found that 60% with BLS are primary breadwinners in their households.
"Wealthier women have more to lose," said Drucker who is also the author of How to Avoid Bag Lady Syndrome (BLS). "They have grown used to a certain quality of life and they are terrified of losing that standard of living." 

WATCH: More personal finance videos on MainStreet | More videos from Ross Kenneth Urken
View Today's Auto Loan Refi Rates
For younger women, avoiding BLS requires saving more than they spend and living below their means. Older women need to do a little more work to prevent BLS from taking hold and setting in.
"It's important to clearly define goals, create a budget and develop an investment strategy," Drucker told MainStreet.
Getting married is not always the loophole women hope for when BLS is a concern.
"It depends on who you marry and whether your spouse is a saver or a spender," said Drucker.
BLS anxiety often occurs disproportionately in women who overspend.
"Middle aged women have no idea home much it will cost for their care when they reach the golden years," said Erica McCain, author of Ladies With Loot. "Women of all ages fail to even consider the fact that there might be in an emergency of some sort that can cost a lot of money, such as illness, death, natural disaster, job loss and legal issues."
The fact that women typically live longer than men can also contribute to anxiety about BLS in retirement.
"The best to be hoped for is the ability to retain financial peace of mind in retirement," Drucker said. "There is no such thing as a reasonable retirement. Two people of the same age with the exact same assets can have completely different financial needs."
That being said, below are financial planning tips that can help women stave off panic caused by BLS: 
Create a balance sheet of savings and investments. This includes your savings account, stocks, bonds, mutual funds, investment real estate, cash value life insurance, annuities, retirement accounts, individual retirement accounts, 401 (k) plans and other assets. Then further break it down by pre-tax and post tax-accounts.
Review insurance coverage and needs. Younger and healthier women may be tempted to overlook the importance of this step, but failure to anticipate potential health issues can prove expensive.
Update estate-planning documents. Add a will, durable power of attorney and health care proxy.
—Written for MainStreet by Juliette Fairley