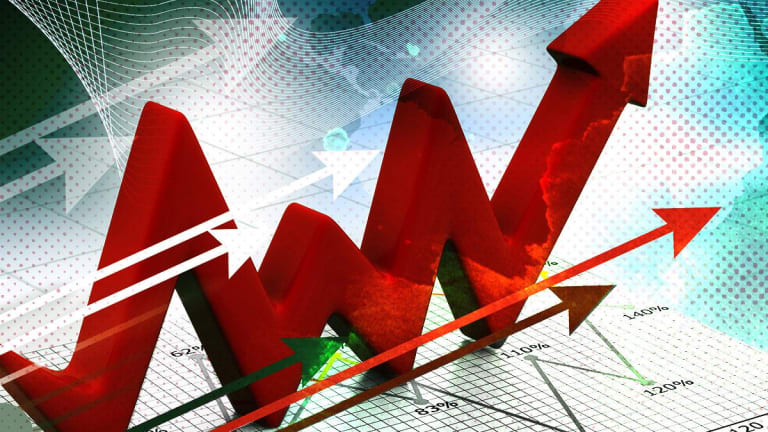 What Is Terminal Value and How Does It Work?
Terminal value enables companies to gauge financial performance far into the future, but in an accurate fashion.
Terminal value enables companies to gauge financial performance far into the future, but in an accurate fashion.
Terminal value is an accounting term that defines a company's value - or the value of a company's project - extended beyond traditional forecasting periods. With so-called "TV", companies can get an accurate gauge on financial value beyond the limits of measuring future cash flows.
While corporate financial officers and high-grade accountants understand the meaning of terminal value and how it works in the upper echelons of corporate high finance, Main Street Americans don't.
Yet whether you're a stockholder with a major company or a dockworker looking after his shares of company stock, getting to know terminal value can give you an "insider's" look at how a company's finances look, well into the future.
Terminal Value and Discounted Cash Flow
Terminal value offers great value to companies with their in-house financial forecasting models.
Like any future entity, accurately gauging a company's financial position years or even decades out is more difficult to achieve the further that model has to reach out into the future.
For example, it's critical that a company knows its cash flow situation not only now, but well into the next decade - big corporate decisions depend on that forecast, and depend on it being accurate. With terminal value, corporate finance types can leverage discounted cash flow (also known as "DCF") to turn out the total financial value of a particular business or company project.
Discounted cash flow is an important element in corporate finance, which is why it's so often tied to terminal value.
In a word, DCF is forged in the economic principle that a company's asset lies equally to any and all future cash flows that are derived from that particular asset. In accounting speak, these assets are discounted in present value terms, and at a discount rate that represents the cost of capital that companies must account for.
Normally, companies use forecast periods to calculate future cash flow, but those forecasts are limited to a forward-looking window of five years or less.
That's where terminal value plays a valuable role.
Once the five-year forecast period comes to a close, companies must extend their look into its financial future, but in an accurate forecasting fashion. If the numbers are skewed and the post-five-year forecasting model is in error, its highly likely a business or a company project won't be supported by accurate financial forecasting models.
Terminal value changes that equation, using two accounting methods - perpetual growth and exit multiple.
Perpetual Growth
This model makes the assumption that a company will probably keep grinding out cash flow at a reliable rate well into the future. Perpetual growth is needed due to an ongoing reality for company financial decision-makers - the "time value of money," by its very nature, creates two potential financial outcomes for a company - right now and in the future.
Key company accounting metrics like cash flow and dividend payouts can only be accurately gauged for a relatively short period of time. The farther the horizon stretches, the more difficult it becomes to gauge future cash flows and future dividends.
Using terminal value as a metric, company financial analysts can more accurately peg key factors like future cash flow, and how much they may grow over a specific period of time. The number that is calculated simply reflects the terminal value (calculated by dividing the most recent corporate cash flow forecast by the difference between the discount rate and the stable growth rate.)
Exit Multiple
This accounting model factors the future sale of a company into the equation, i.e., how much it will be valued, how much it will be sold for on the market, and what the value of that sale will be measured against specific market metrics.
The exit multiple metric does so by calculating the future value of key financial factors that matter to a company, like profits and revenues, depreciation of assets, and earnings before interest, using the present value of factors for companies that have more recently been on the sales block and eventually changed hands.
While the two models are intertwined, corporate finance officers and company investors (even the dock worker) are likely to be more interested in the exit multiple calculation, as that represents a snapshot of what the company will actually be worth someday, once it has a "for sale" price tag attached to it.
Factors That Apply to Terminal Value
The calculation that determines terminal value is a significant factor in gauging cash flow. These determinants are particularly important:
Companies face an uphill climb in projecting financial growth outcomes well into the future.
Every year into the future cuts into a future financial projection's accuracy.
External issues like national and global economics, geopolitics, and even climate can change over the course of time, and need to be factored into the equation.
Thus, corporate financial analysts must leverage specific average assumptions to pin down a company's value after traditional forecast periods. Those assumptions are bundled into the term "terminal value."
With volatile events and trends factored in, terminal value is so effective that some financial analysts are confident they can make valuable financial forecasting assumptions 100 or 200 years into the future.
Simultaneously, the downside of terminal value is the intrinsic difficulty of accurately forecasting future economic and financial/investment growth rates.
As the calendar stretches outward, key multiples change as well, which is why analysts seek to inject a wide range of usable rates and multiples to gain accurate terminal value outcomes - even for periods far, far away.
Introducing TheStreet Courses:Financial titans Jim Cramer and Robert Powell are bringing their market savvy and investing strategies to you. Learn how to create tax-efficient income, avoid mistakes, reduce risk and more. With our courses, you will have the tools and knowledge needed to achieve your financial goals. Learn more about TheStreet Courses on investing and personal finance here.