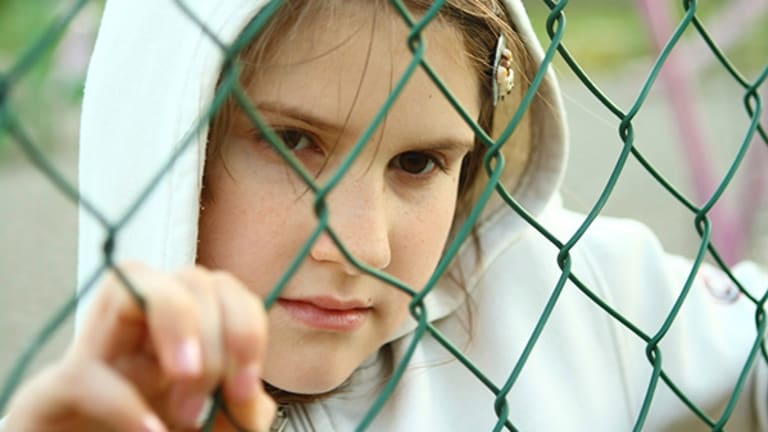 Students from Low-Income Families Face Particular Challenges At School
A new study has found that No Child Left Behind might be adversely affecting how and what students learn according to class size and racial demographics.
NEW YORK (MainStreet) — The No Child Left Behind Act has been the subject of much controversy in the decade since its implementation. Despite the fact that there has been indication that some of its negative stigma is exaggerated, a new study has found that NCLB might be adversely affecting how and what students learn according to class size and racial demographics.
Namely, new research out of the University of Kansas that was recently presented at the 109th Annual Meeting of the American Sociological Association finds that students in schools with larger class sizes and a larger proportion of African Americans might not be learning as many skills as other schools.
"The skills students are expected to learn in schools are not necessarily universal," said the study's lead author Argun Saatcioglu, a KU associate professor of education and courtesy professor of sociology.
Specifically, Saatcioglu's research suggests that some schools may be cutting back on the skills they are teaching their students in an effort to increase their test scores and avoid the negative consequences of failing to meet the federal standards set by the NCLB, which can include funding cutbacks and even school closures.
"Narrowing the skills students are expected to learn, results in higher proficiency gains on state assessments because students have to be proficient in fewer skills," said Saatcioglu in a press release. "In other words, requiring students to learn less actually helps to improve state assessment results."
NCLB was enacted in 2001 under George W. Bush as an update to the Elementary and Secondary Education Act of 1965, a federal law authorizing spending on programs to support K-12 education based on requirements for testing, accountability and school improvements. Since then, there has been a lot of conflict among policymakers about its effectiveness, with some arguing that it causes instructors to only "teach to the test" without consideration for creating a more inclusive and comprehensive learning experience.
In order to come to his conclusions, Saatcioglu analyzed fourth graders' performances on state assessments and compared it to their performances on the National Assessment of Educational Progress (NAEP) exam between 2003 and 2009. A decline in the correlation between student performance on a state's assessment and the NAEP usually suggests that the tests are not measuring the same skill set.
"If a state's assessment is more comparable to the NAEP, that means the state expects its students to have mastered more skills," Saatcioglu said. "If a state's assessment becomes less comparable, in that the exam measures fewer skills and hence is less demanding than NAEP, then the state's proficiency scores are likely to rise."
Saatcioglu's findings showed a decline in states with higher African-American populations and those with larger class sizes. In particular, the study revealed that instructors taught more skills in the early years of his study prior to 2009, which may be a response to a drop in state assessment scores. However, these results varied by state.
In 2003, Florida was above the national mean in terms of having a wide skill range that was taught students. This narrowed in 2009. Meanwhile, Texas started off with a narrower skill range that widened after six years.
Saatcioglu contends that this study is not meant as an indictment of NCLB, but noted that it has underscored an unintended consequence in perpetuating unequal treatment in more disadvantaged schools.
"While school accountability laws were enacted to address the inequalities in our nation's public school system, our findings suggest these laws may be hurting the children they were intended to benefit," Saatcioglu said.
Saatcioglu's study is not the first to find racial disparities in the application or impact of NCLB.
In 2006, Sam Dillon of the New York Times reported that NCLB had not succeeded in closing the achievement gap between white and minority (namely, black and Latino) students. In particular, even as research revealed minority students have been scoring higher on average on standardized tests than they were in the 1970s, whites were also scoring higher and so the gap had still widened.
Moreover, some have argued that having supplemental education is key in helping disadvantaged students and closing the academic achievement gap.
"Where we see the gap narrowing, that's because there's been an emphasis on supplemental education, on after-school programs that encourage students to read more and do more math problems," University of Maryland president Dr. Freeman A. Hrabowski, III told the Times. "Where there are programs that encourage that additional work, students of color do the work and their performance improves and the gap narrows."
--Written by Laura Kiesel for MainStreet