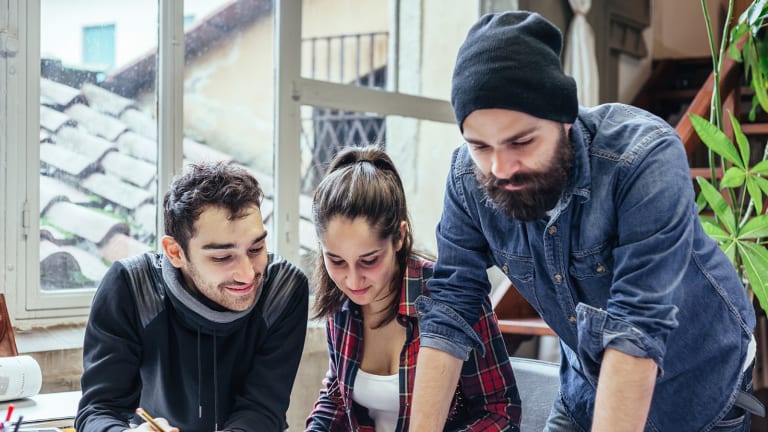 Student Loan Servicers Should Show a Good Faith Effort Toward Better Outcomes, Says CFPB
ED Web portal no-show may have influenced public inquiry as CFPB is takin it to the street
NEW YORK (MainStreet) — In December, the Department of Education (ED) announced plans to establish a new web-based system for receiving complaints on student loan servicers. In March, President Obama directed ED to build a web-based portal for student loan borrowers to manage payments, view all of their loans and lodge complaints against servicers as part of his Student Aid Bill of Rights.
Today, anyone clicking on Contact Your Student Loan Servicer at ED's student aid Website, loan servicer advice is limited to phone etiquette -- keeping "careful notes on all conversations you have" and making the suggestion that the Federal Student Aid Ombudsman Group should be contacted "only as a last resort."
With ED's web-based portal a no-show, the Consumer Financial Protection Bureau (CFPB) mounted a road show which opened in Milwaukee last week in an attempt to deal with this nagging problem.
Calling it a "public inquiry," CFPB director Richard Cordray said the goal was to gather information on loan servicing practices.
"A servicer is a borrower's primary point of contact," said Deanne Loonin, Boston-based attorney with the National Consumer Law Center. "If the servicer is competent and efficient, many distressed borrowers will avoid default."
Servicers manage borrower accounts and monthly payments but aren't always the same company that originated the loan. Borrowers have no control over which company services their loan, and it's the borrower's responsibility to obtain deferments and forbearances of modifications of loan terms in the event of a financial hardship.  Major servicers include Navient, Nelnet, Great Lakes and PHEAA, the Pennsylvania Higher Education Assistance Agency.
Distressed borrowers have complained to the CFPB that they are given the runaround when they ask for help, have a hard time getting straight answers from servicing staff, and face a staff untrained or ill-equipped to deal with their problems.
Cordray noted that slammed student loan borrowers "bear an uncanny resemblance to the situation where struggling homeowners reached out to their mortgage servicers before, during, and after the financial crisis."
"Having seen the improper and unnecessary foreclosures experienced by many homeowners, the Consumer Bureau is concerned that inadequate servicing is also contributing to America's growing student-loan-default problem," he added/ Student loans are the second largest category of consumer debt behind mortgages. Federal and private student loans are believed to be north of $1.2 trillion, about 9% of the U.S. GDP. Bad outcomes, from a single missed payment to a default, can damage an individual's prospects for other types of credit.
Among other things, the CFPB's inquiry focuses on:
Industry practices that create repayment challenges as consumers repay their loans.
Hurdles faced by distressed borrowers and whether servicers' policies and procedures are resulting making struggling borrowers pay more fees or prolong repayment.
Economic incentives affecting the quality of service: The CFPB wants information on whether the ways that servicers are paid may indirectly harm borrower. Most third-party servicing contracts provides student loan servicers with a flat monthly fee per account serviced. This fee is generally fixed and does not rise or fall depending on the level of service a particular borrower requires in a given month.  A loan that has to be moved into a repayment plan will require extra time and effort--and become less profitable for the servicer. 
"The CFPB seeks information on whether student loan servicers have adequate economic incentives to take the time to enroll borrowers in flexible repayment options or help them avoid default," the Bureau said in a statement.
The CFPB is also looking to other types of consumer debt--credit cards, for example--to see what works in minimizing default. What distinguishes federal student loans from other types of consumer debt, however, is that they can't be written off when the borrower declares bankruptcy.
The CFPB has also re-launched its Repay Student Debt web tool. It's not clear whether this is going to be the stand-in for what was promised by ED.
"This interactive resource offers a step-by-step guide to navigate borrowers through their repayment options, especially when facing default," the CFPB said in a statement. "The new version of this tool provides borrowers with sample instructions to send to their student loan servicer to protect themselves against payment processing problems and auto-defaults." It also explains how to request a lower monthly payment when experiencing financial distress. Student loan borrowers with debt collection or repayment problems can also use it to submit a complaint to the CFPB.
The Chicago-based Woodstock Institute, a group that advocates for fair lending practices, called the CFPB's student loan servicing inquiry "a good first step."
"We urge the CFPB to create servicing standards that encourage affordable repayment options," said Kaitie Buitrago, Woodstock's senior policy associate, who called for "an appeal process for dissatisfied borrowers, timely and accurate application of loan payments, early notification of resources for borrowers in default, honoring of payment plans when servicing rights are transferred, adequate and well-trained staff."
--Written by John Sandman for MainStreet