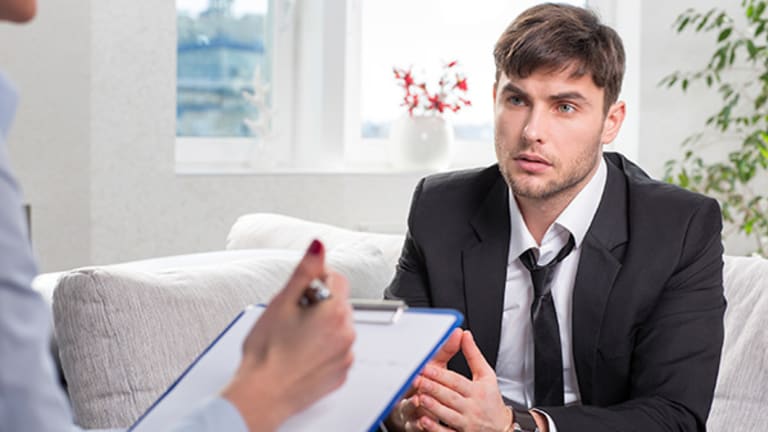 Student Loan Counseling Available Nationwide, Free or at a Reduced Rate
A national program to advise student loan borrowers has been launched by the National Foundation for Credit Counseling to assist graduates saddled with mounting debt with their repayment options.
A national program to advise student loan borrowers has been launched by the National Foundation for Credit Counseling to assist graduates saddled with mounting debt with their repayment options.
A national program to advise student loan borrowers has been launched by the National Foundation for Credit Counseling to assist graduates facing mounting debt with their repayment options.
Since a federally funded program does not exist to help graduates with the $1.3 trillion in student loans, borrowers are forced to turn to a limited number of non-profits for basic counseling on how to manage their debt. The NFCC, a national non-profit credit counseling organization, can now assist people nationally through their local agencies with counseling for free or at a reduced rate because of additional funding from private foundations and other lenders in the financial services industry such as credit card, auto and mortgage lenders.
"The funding has increased, so we can support affordable programs to consumers and now we have expanded to student loans," said Bruce McClary, spokesman for the NFCC. "The impact of student loans on the overall economy is growing at a faster rate credit card debt and people are people are borrowing so much money so early in their lives and it gets in the way of people buying their first car and houses, which does not help drive the economy."
The amount of debt incurred in student loans has been massive and among the 43 million total student borrowers; 7.3 million are at least 90 days delinquent on their loans, 5 million are in default and millions more are in negatively-amortizing income-driven repayment plans, McClary said.
Too many borrowers are receiving misleading and incomplete information from loan servicers and debt collectors. A 2015 report by the Consumer Financial Protection Bureau revealed that student loan debt collection is among the five highlighted areas where their examiners found legal violations.
The counselors from the NFCC are certified credit counselors who received specialized training for all student loan programs associated with repayment, forbearance or other loan modification options.
Without federal funding and only a limited amount of private funding from grants and other sources, non-profit organizations are forced to charge consumers, albeit the fee is usually based on their current income and sometimes waived. Counselors discuss feasible options with consumers so they learn which options can adversely affect their credit score and how to navigate the murky waters of aggressive lenders who call relentlessly.
Consumers saddled with large amounts of debt are able to receive free or inexpensive counseling to deal with their credit card bills or mortgage payments because grants are provided by the U.S. Department of Urban Housing and Development (HUD) and the federal government, while other guidance is financially supported by mortgage lenders and credit card issuers, said Jim Triggs, a senior vice president of counseling and support of Money Management International, a Sugar Land, Texas-based non-profit debt counseling organization.

Counseling Options Which Are Objective
The student loan landscape is "extremely complicated" and navigating federal government loans can be difficult, said Sara Ruiz, the director of housing and student loan counseling at Take Charge America, a NFCC member agency based in Phoenix which provides national assistance.
"Borrowers really do want to address their student loan debt situation while private 'predator' companies often focus on people who are not familiar with their options, which can make it worse," she said. "No one wants to default on their loans even if they stuck their heads in the sand for awhile. People are ready to accept responsibility, but they just want to have manageable payments each month."
The majority of borrowers who work with counselors at Take Charge America are paying $500 to $1,000 per month for their student loans. Most of them wind up participating in income reduction programs, which reduce their payments by 10% to 15%, allowing them to utilize the money to pay down other debt or save for an emergency.
Student loan counselors work in tandem with the borrowers and act as their advocate when they are discussing options with the servicer on the phone and provide a plan of action, Ruiz said.
"Non-profit counselors will act with an unbiased interest for the borrower unlike collections agencies," she said. "We know if they are past due on their student loans it is a symptom of a larger issue and we are helping them seek long-term solutions, not just stopping the collection agency from calling again this month."
The counselors determine what a client can afford to pay each month, identify the client's federal loans and recommend the best options for repayment depending on their employment situation.
In 2015, Take Charge of America counseled 836 people, saving them an average of $465 a month. The individuals either paid $49 for the initial counseling and $250 for a more intensive follow-up counseling session, but the fee is reduced or waived for people who can not afford it.
"Many borrowers do not know these programs from the federal government are not based on their creditworthiness and their credit score is not taken into consideration unlike private student loans," Ruiz said.
Consumers should limit their credit card and student loan debt to 20% of their income, excluding their auto and mortgage loans. Many people are spending 20% of their income alone to repay their student loans, said McClary. A NFCC survey in 2015 found that 50% of student loan borrowers are unable to save money for an emergency fund and 38% are unable to save for retirement. The survey also revealed that 26% struggled to make monthly payments because of their student loans and 19% struggled to pay rent and mortgage because of their student loans. Another 16% of borrowers struggled to pay for basic necessities such as food and utilities.
"Many student loan borrowers are at or near the default rate, which is 270 days for federal loans," he said. "People who are burdened with student loan debt never have a chance to establish a significant amount of personal savings for a secure retirement."
Borrowers who are seeking assistance with repayment options can contact the NFCC's nearly 60 member agencies at www.studentloanhelp.org or 877-406-6322.