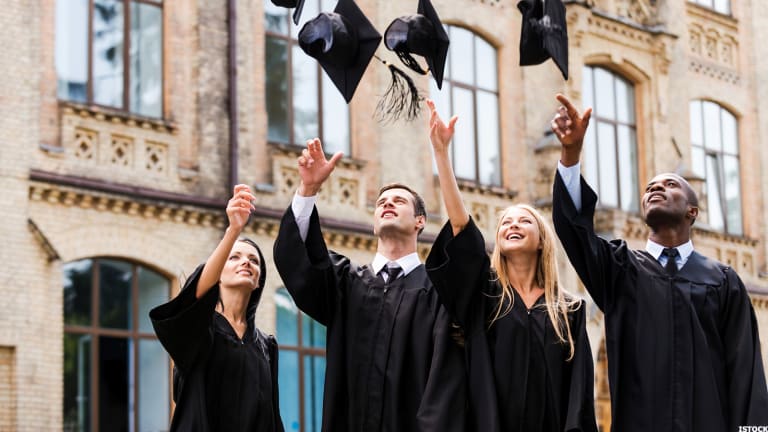 Publish date:
Student Borrowers With Loans From Corinthian--And Beyond--Get Savior
ED's fear that other colleges may present loan pay back problems and looks to nip them in the bud.
ED's fear that other colleges may present loan pay back problems and looks to nip them in the bud.
NEW YORK ( MainStreet) — It may be a trickle now, but over time it could become a flood.
In the aftermath of the Corinthian Colleges bankruptcy, the Department of Education has received 4,500 applications for closed school loan discharges, 1,400 borrower defense claims and 850 online requests to halt debt collection attempts or have loans put in forbearance, where payments would temporarily stop while interest would accumulate.
"They're mostly Corinthian, but there are some other schools trickling in," said Under Secretary of Education Ted Mitchell.
In anticipation of a problem that could spread beyond Corinthian, ED announced the appointment of Joseph A. Smith last week as special master to help student borrowers find debt relief and patch in any needed fixes to that process.
"I believe that working with all the stakeholders in this very important issue--the Department, of course, students, people who represent them, state attorneys general and others, we can craft a fair and efficient means of giving redress to people who have been wronged," Smith said in a June 25 statement. Smith's appointment is part of the Obama administration's plan to identify borrowers who can prove that they were defrauded by their college, a task which many find daunting.
Mitchell acknowledged that while ED is currently dealing with Corinthian students, it is very likely other institutions will be headed down a similar path, which is why it is important to have an efficient process for settling disputes concerning student loans. Earlier this month, Secretary of Education Arne Duncan said that Corinthian Colleges, which declared bankruptcy last month, "will not be the last domino to fall" in the for-profit college space.
Smith is not new to the perils of big-ticket consumer debt. In 2013 he was appointed to monitor the consumer relief obligations of JP Morgan Chase, after the bank agreed to a $13 billion settlement with the Department of Justice over the bank's sale of faulty residential mortgages that helped pave the way to the financial crisis of the last decade. JPMorgan Chase agreed to pay $4 billion to its customers. In 2012, Smith was appointed by a group of 49 state attorneys general, the federal government and the five major banks, including JP Morgan Chase, to monitor the $25 billion National Mortgage Settlement, the biggest consumer settlement in U.S. history. Whether Smith could help nip a nascent student loan debacle in the bud remains to be seen.
"We're hoping and confident that Joe will help us establish procedures that will not only address the Corinthian matter, but subsequent iterations of borrower defense," Under Secretary Mitchell said. In referring to any college that was directed to reimburse its students, Mitchell said, "We have the right and obligation to retrieve funds from the institution itself."