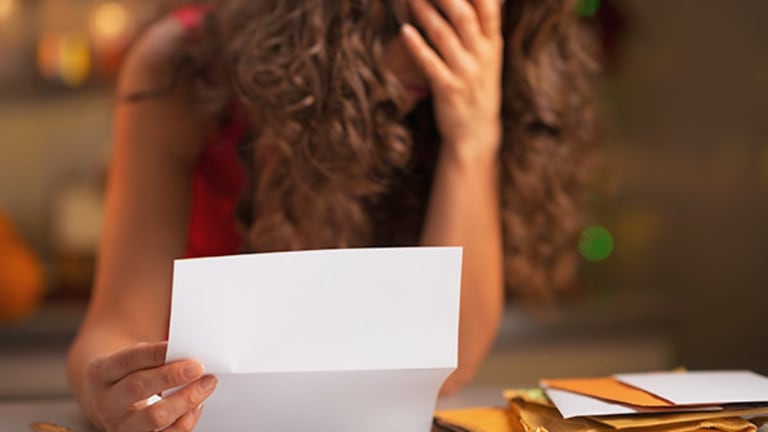 Student Advocates Sue the Department of Education Over Debt Collection Practices
ACLU and NCLC charge that minorities with student loans get slammed by ED debt collection contractors.
When it comes to student loan debt collection, the Department of Education (ED) leaves it to outside contractors to do the dirty work of dunning borrowers. In the process, student loan advocates say, ED is taking a laissez-faire approach to the supervision of those debt collectors which has led them to discriminate against minority borrowers.
Last week the American Civil Liberties Union and the National Consumer Law Center filed a Freedom of Information Act (FOIA) lawsuit in federal District Court in Boston, charging ED with failing to fully disclose critical information related to the Department's oversight of the private companies collecting on federal student loans.
"Given the draconian nature of the government's tools for collecting defaulted student loans, it is vital that those tools are not wielded in a racially discriminatory way," said Persis Yu, director of National Consumer Law Center's Student Loan Borrower Assistance Project.
In papers filed in federal court, the ACLU and the NCLC noted that it has been nearly a year since the groups submitted a FOIA request seeking data related to those agency debt collection practices and any policies for measuring the impact on borrowers of color. Court papers stated that "[w]hile PCAs (private collection agencies) are supposed to counsel borrower's circumstances, ED's commission structure provides incentives to steer borrowers toward programs that garner the highest commissions for the PCA. This creates a conflict of interest."
The NCLC pointed to numerous studies showing racial disparities in student debt, but ED's office of Federal Student Aid says it has no protocols for examining collections practices by race. The material that ED has disclosed on private collection agencies are heavily redacted materials, which the NCLC claims prevents any meaningful understanding of current agency policies.
"The Department of Education is acting like it has something to hide," said Rachel Goodman, staff attorney with the ACLU's Racial Justice Program. "The public has a right to know how a taxpayer-funded agency handles debt collection to ensure it is done in a fair and nondiscriminatory way."
"If taxpayer dollars are being handed over to private debt collectors, we need to know about their practices too," Goodman added. "We expect transparency."

Student debt burdens about 42 million Americans, up from 29 million in 2008, but it hits communities of color especially hard. Black and Latino adults are nearly twice as likely as their white counterparts to have student debt. Minority students are more likely to rely on student loans and, the ACLU and the NCLC assert, are more likely to be disproportionately impacted by private debt collectors' questionable tactics.
Debt collectors hired by ED have long been lightning rods for criticism--with a good deal of it focused on ED's lack of oversight for these companies who are essentially government contractors. In February 2015, ED closed the contracts of five of its debt collector contractors, including Coast Professional; National Recovery Systems; Pioneer Credit Recovery, owned by Navient, formerly called Sallie Mae, the Newark, Del. student loan originator and servicer; and West Asset Management. Late last year, ED restored the contracts of Coast Professional and National Recovery Systems.
"We are reviewing the FOIA request sent by these organizations to determine if more information can be provided on this topic," said ED press secretary Dorie Nolt. "The singular goal of our student loan program is to help all students get a degree that sets them up for success, and we take the treatment of our borrowers – particularly historically underserved students – very seriously." Nolt did not identify potential problems or remedies.