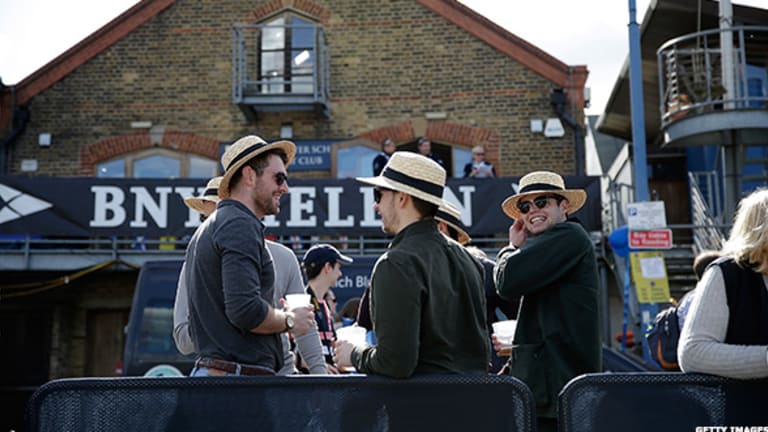 Millennials' One-School Policy Has Some In Higher Ed Running Scared
FAFSA data reveals that the majority of college seniors only send out one college application.
The rush starts in the fall. That's when many high school seniors, struggling with senioritis on one hand while trying to sell themselves to colleges on the other, are deluged with sales pitches from institutions of higher learning. They can include for-profit colleges, community colleges, public institutions and private non-profits. They can also include competitive schools: Colgate, Tulane, Penn State and the University of Chicago among others. These recruitment drives may be designed to lower the acceptance rate of these schools. Often, students bite when they had no intention of applying before the recruitment mailings arrived.
That would be a partial indication of how fast prospective students can run up the number of school they're applying to, and why many schools are swamped with wannabe students.
But the Department of Education finds that there's something else happening here.
According to data culled from the Free Application for Federal Student Aid (FAFSA), which is submitted by virtually every college-bound high school senior, a surprising 68% of the class of 2016 applied only to a single school.
Obama administration officials are duly alarmed.
"By focusing on only one school, students run the risk of being turned down for admission or losing out on better financial aid and educational opportunities from another school, with ramifications that can last a lifetime," said Arne Duncan, the Secretary of Education. "That one school might be the right fit, but why take a chance? Why not consider multiple schools and increase your options and opportunities?"
Why is the number of students with multiple school applications so low? The answer might be that the cost of applying to college, like everything else in higher ed, is too high. First generation college applicants may be especially wary of coughing up the money for multiple applications. The conventional wisdom is that high school students should make a wish list of 10 to 15 colleges by the end of their junior year. But something quite different is happening in the real world.

The cost of applications to individual schools varies. According to U.S. News & World Report, the average application fee was $37.88 among the 1,391 ranked colleges in the Spring of 2012. Stanford University had the highest application fee in the nation at $90. But even working from an average cost, hypothetical applications to five schools--two reach schools and three safe schools--the cost would be $190.
And an adjunct to the cost of apply to college is the price of an SAT test, which is $50 to take once and another $50 every time the test is retaken. The initial $50 includes for four free score reports to colleges. Additional SAT score reports cost $11 apiece. The ACT Plus Writing test, a must-have at some schools, costs $56.50. The ACT test costs $39.50 plus four free school reports.
Campus visits aren't mandatory, but many student--if not most--who have gone to this much expense and are anticipating a four-year stint on campus will want to visit the place they might end up. If one or both parents go, thousands of dollars will be needed when travel and lodging are included if the trip is across country. This anticipates a larger issue: most students are going to local public schools, because they can't afford to go out of state and cough up megabucks for tuition.
Applying to five competitive schools can amount to a lot of money--especially for people who have invested in tutors and similar add-ons. Applying to one school, then, can seem like an obvious way to cut costs.

College applications may be a significant revenue stream, especially for those schools deluged with applications, even if they don't need the dough. In 2013, Harvard got 35,000 applications and says it waves fees for over 10% of applicants. But at $75 a throw, that's over $2 million going into the coffers of the school with the largest endowment of any in the country--over $36 billion at the end of the 2014 fiscal year.