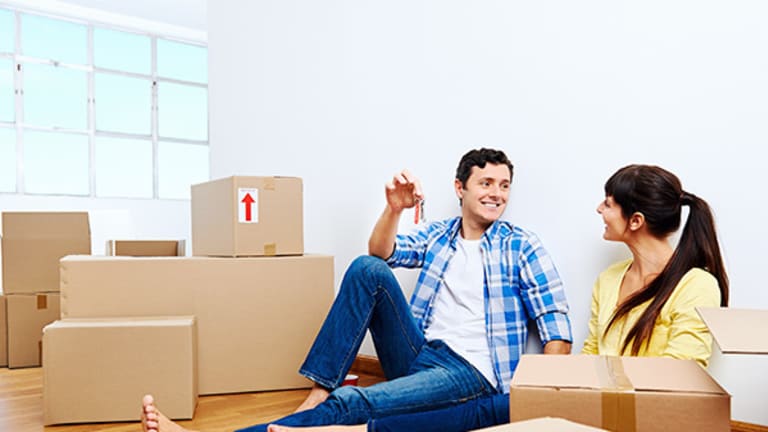 Millennials on the Move May Reject Certain East and West Coast Locales
Mid-sized cities and even rural areas may offer alternatives to large urban areas.
Young American have traditionally headed to the East and West Coasts after college to make their names and chart their life's course. But cities such as San Francisco and New York, while never cheap, have rapidly exceeded the budgets of most recent grads. Brooklyn, once a poster child for urban decay and everything down market, has simultaneously become both hip and fashionable while the Bronx may be both the new and the old Brooklyn. Silicon Valley has moved to San Francisco, jacking up rents and driving out long-time residents. But though New York continues to be welcoming to the tired, poor, huddles masses of Millennials on a budget, San Francisco lacks that kind of hospitality. But many Millennials are also going to smaller cities.
Exhibit A: Nichelocal.com, a website the does data dives in search of the most hospitable cities for Millennials, defined as those born between 1980 and 1999, has come up with a list of the top 25 cities for those 25 to 34 set.
Some of the Nichelocal.com rankings seem surprising. San Jose (11), where the median rent is $1,454 and median income is $37,484, is ranked ahead of Seattle (13), where median rent is $1,033 and median income is 34,199, and Los Angeles (17), where median rent and income are $1,218 and $26,482, respectively. Perhaps more surprising is that Dallas-Ft. Worth (8) is ranked ahead of all three. Median rent there  is $874, and median income is $29,830. Nichelocal.com's top three cities are Washington, D.C. (3), Austin, Texas (2) and New York, where Niche says the median rent is $1,157. Big Apple apartment hunters may risk serious injury from laughing at the notion that there's anything good at that price. According to ApartmentList.com, NYC two bedroom apartments go for $3,260.
Why does New York top the list? At least partly because of its above average median income, $31,703, and the opportunity to land primo jobs in finance, law, the media and digital commerce. While Nichelocal.com estimates median income, it doesn't include the unemployment rate for those 25 to 34.
Instead of compiling a Top 25 list drawn from all cities, Wisebread.com has a Top 5 comprised of mid-sized cities. Cambridge, Mass, leads the list. A college town next to Boston, nearly 30% of its residents are between 25 and 34, and the official unemployment rate is 4.4%. Denver is second; two bedroom apartments go for $1,380, far below New York and San Francisco while hiking, rock climbing and skiing beckon. The list is rounded out with Pittsburgh; San Antonio, which is seeing a boom in aerospace, biosciences and IT; and Indianapolis, where RentLingo.com says a one-bedroom apartment consumes just 11.7% of household income.
Xome.com's list is populated entirely with East and West Coast cities: Cambridge; Manhattan (excluding the other four NYC boroughs); Alexandria, Va.; and Jersey City, N.J., where median rent is $1,174, make up the top five. They're followed by Seattle; Washington, D.C.; Berkeley, Calif.; and Boston. The five New York City Boroughs are put in a single category, ranking 10th.
Where is this leading? For many, back to Middle America and the kinds of places highlighted in Wisebread.com's survey. William Fulton, director of the Kinder Institute of Research at Rice University has noticed a small city, small state trend to woo Millennials who now outnumber Baby Boomers nationwide. Some unlikely places he says, such as Omaha; Richmond, Va.; Buffalo, N.Y.; and Rochester, N.Y. are developing hip, urban cores.
"In Oklahoma City, Republican Mayor Mick Cornett, who lives a block from City Hall, has championed urban reinvestment -- one of his latest projects is a streetcar line," Fulton said in his blog on Governing.com. "In Manchester, New Hampshire, the old mills bordering downtown are being refurbished. In Syracuse, New York, where the urban core is adjacent to a prominent research university, several hundred housing units have been created in historic buildings, attracting many new downtown residents, including my onetime roommate, who moved back downtown after 20 years of living in a ritzy, cutesy suburb."

"There's still time for second-tier cities and older suburbs to create the compelling places that will be required to succeed in the 21st-century economy," Kinder continued. "Most people -- even Millennials -- want to live near their families and near where they grew up, meaning that if you can create interesting places, they're likelier to stay. And you don't need the endless hip urban fabric of New York or D.C. to compete. You just need a few great neighborhoods for people to live and work in. For most cities, that's an achievable goal."
And if you want to bag the city, the suburbs and the exurbs altogether, there are rural alternatives.
Those that want to go back to land can do it in states like Kansas, where the biggest city is Wichita with about 390,000 people. Kansas has set up Rural Opportunity Zones (ROZ) in 77 counties that offer new residents either state income tax waivers or a student loan pay-off program--or both in some cases. According to the Kansas Department of Commerce Website, state income tax waivers are available for up to five years: "To be eligible for the state tax waiver, you must have earned less than $10,000 in Kansas Source Income in each of the five years immediately prior to establishing residency in a ROZ county, and lived outside of Kansas for five straight years before moving to a ROZ."
To be eligible for student loan repayments, individuals must have lived outside the state for five or more years before establishing residency in a Rural Opportunity Zone, according to the Kansas Department of Commerce Website.
The program will pay 20% your outstanding student loans up to a maximum of $3,000 per year, with a $15,000 maximum benefit over five years. For example, if you have $10,000 of outstanding student loans, the program will repay 20% of that balance per year--in this case, $2,000. For people with high loan balances, the benefits of the program begin to diminish. If you have $70,000 in outstanding student loans, for example, you're only eligible for the maximum benefit per year of $3,000.