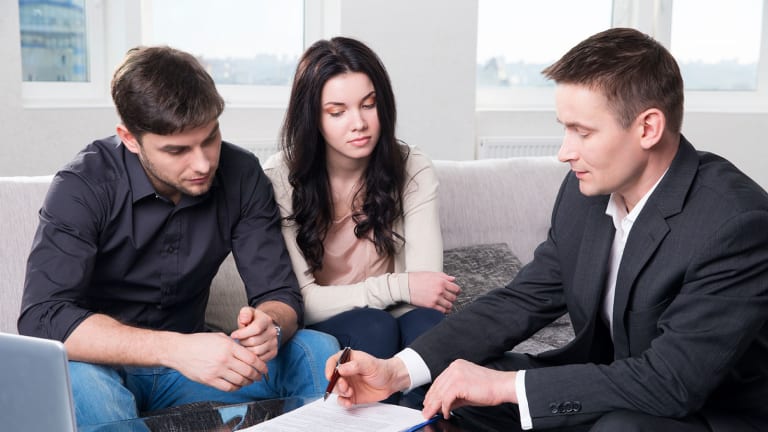 Last-Minute Tax-Survival Guide for Millennials
Millennial taxpayers still have a host of education, job-hunting and investment credits and deductions available to them late in the filing process. They also have plenty of time to file for an extension.
Millennials will have a little more time to file taxes in 2018, which gives you plenty of time to make some last-minute adjustments.
The Internal Revenue Service opened tax season in January and expects more than 155 million tax returns to be filed this year, but taxpayers have until Tuesday, April 17, to file tax returns and pay any taxes due. They can thank the Emancipation Day holiday in Washington, D.C., for falling on April 16 this year. With various deductions for education, job hunting and investment still on the table, Millennials from their early 20s to mid-30s have a two additional days to minimize their tax hit.
"Many people miss out on taking all the deductions they're entitled to," says tax expert Melinda Kibler of Palisades Hudson Financial Group. "Poor recordkeeping is often the culprit, as well as not knowing what's deductible. Sometimes it's just procrastination."
While it pays to find deductions that reduce taxable income and offset taxes by 10 cents to 39.6 cents for every dollar deducted, depending on the tax bracket, tax credits that reduce taxes paid dollar-for-dollar make a bigger impact as the deadline draws closer.
The American Opportunity Tax Credit, for example, offers up to $2,500 to undergraduate students who have at least half-time status at an accredited school. A school will typically send out a 1098-T form, which shows the amount paid last year in tuition and fees, but even expenses including books, supplies and equipment such as computers can be offset by the credit.
Meanwhile, anyone who takes classes at an eligible educational institution to acquire or improve their job skills is eligible for the credit -- even students taking just one class well after their four years of undergraduate education -- can use the Lifetime Learning Credit. They'll receive 20% of up to $10,000 in expenses (so $2,000 is the maximum), though it can be applied to tuition, fees, books, supplies and equipment. That said, individuals with an adjustable gross income between $55,000 and $65,000 (or between $111,000 but less than $131,000 for married filing jointly), will receive a reduced credit. Those who make more can't claim the credit at all.
If working Millenials who are still going to school want to reduce their AGI, they can still contribute up to $5,500 to a traditional Individual Retirement Arrangement and reduce their taxable income.
Even if that IRA is opened and funded in 2018, any contribution made before April 17 can be credited toward the 2017 tax year. Similar rules apply to freelance workers and the Simplified Employee Pension IRA (SEP-IRA), which allows the self-employed to contribute up to 24.9% of their annual income, or $54,000, whichever is lower, before April 17 to reduce that 2017 tax burden.
"A lot of clients often forget about things like IRA contributions, especially if they're working and they're not eligible for an employer's retirement plan," says Scott Stavin, a tax partner at Friedman LLP. 
Even if Millennials are between jobs and hunting for one, there are deductions they can use.
The IRS allows self-employed people to 53.5 cents per mile in travel expenses, but that rate applies to people looking for jobs as well. Job hunters can also deduct the costs of preparing and mailing a résumé, hiring a placement agency and travel expenses including meals and lodging if they're traveling to look for a new job.
Taxpayers can claim the amount of job-hunting expenses that is more than 2% of their adjusted gross income, but those deductions don't apply if you're changing careers or seeking your first job.
Even "if you dropped off a bag of clothing at a local charity or gave them $5 at the cash register of your grocery store," Kibler reminds Millennials (who are already a charitable group), that charitable contributions can be deducted for up to 50% of adjusted gross income. Donations to eligible nonprofits, religious organizations, and government organizations (such as a school or public library) are deductible, but you have to be organized with the receipts. 
Finally, if you live in a state with no income tax and think your sales tax might be worth deducting, you can still itemize that deduction this year -- though state and local tax deductions get capped at $10,000 for 2018. Just don't take so much time figuring out your credits and deductions that you blow through your deadline.
If you wake up on April 17 with nothing done, there is one last option: Electronically file Form 4868 to request and automatic filing extension. You'll still have to prepay your taxes, but you may be able to whittle down what you owe.
"This action secures you six months of additional time to prepare and file your return without any late filing penalties," says Eric Meermann, a certified financial planner and enrolled agent with Palisades Hudson Financial Group.
This article is commentary by an independent contributor. At the time of publication, the author held no positions in the stocks mentioned.