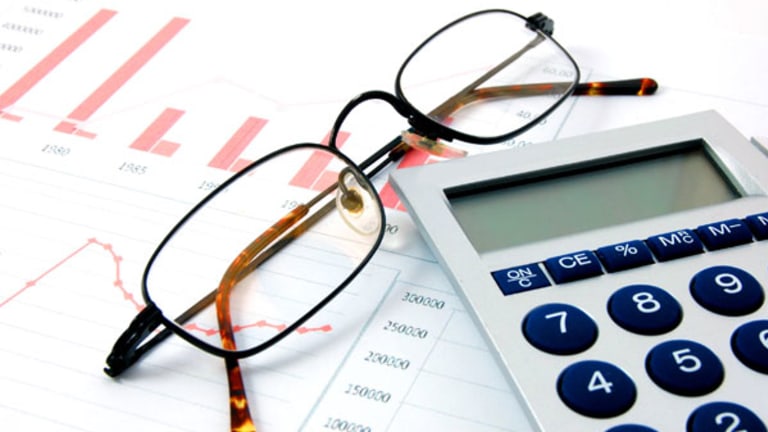 The following commentary comes from an independent investor or market observer as part of TheStreet's guest contributor program, which is separate from the company's news coverage.
NEW YORK (
) -- Shareholders in
K12
just can't seem to get a break.
At $23, the stock trades at over 70 times trailing earnings and thus is priced for absolute perfection. Lately, LRN has been delivering far more disappointments than this valuation will be able to tolerate. Judging from the stream of negative press and lawsuits against K12, it would seem that the company's troubles are just beginning.
In December, a
scathing front page article in the
New York Times
sent the stock plunging by nearly 40% within days, with the share price ultimately hitting a new 52-week low of $17.07.
A series of lawsuits alleging securities fraud followed soon thereafter and are currently in process. January's strong markets helped to buoy LRN, with the stock recovering almost all of its December losses. However a disastrous set of fourth-quarter results sent the stock plunging as much as 20% in intraday. Once again the stock began a slow rebound. However, now LRN has become the subject of yet another critical article from
TheFinancialInvestigator.com, which looks likely to create a new set of pressures on LRN going forward.
That a caustic New York Times would have such an effect on LRN should come as no surprise as it is the daily morning paper for most of Wall Street. However what is interesting is that there has been a string of biting articles and reports from various local news sources which have gone virtually unnoticed.
In Hawaii,
local news sources revealed that K12 had fired the head of its local school (The Hawaii Technology Academy) and that an independent audit had found that "abuse, waste or fraud" likely occurred.
In Iowa, LRN made an aggressive push to enter into the Iowa school systems. It has already contracted with a school district and begun signing up students. Unfortunately it
came to light that the service that K12 offers (virtual online education at home) is prohibited under Iowa state law, which states that "telecommunications shall not be used by school districts as the exclusive means to provide any course which is required by the minimum educations standards for accreditation." In short, LRN contracted with the school districts but the school districts do not have the authority to sign such a contract. K12 had expected as many as 300 students to sign up by March 1, but reportedly has "fewer than 50 so far.
In California, LRN's California Virtual Academy at Kern was recommended to have its charter renewal denied to do multiple years of significant underperformance by students.
In Mississippi (another big push state for LRN), the state's
recent education bill expressly prohibited online education. Sen. David Blount gave the amendment to pull the provision out, saying Mississippi does not need to experiment. "There's just not the evidence there that virtual charter schools have been successful," said the Democratic senator in the state senate.
In Arizona, writer
David Safier updated his 2008 findings about LRN outsourcing student papers to India for grading. After the practice was uncovered in 2008, K12 quickly discontinued the practice and noted that it was limited to the Arizona schools only.
Safier recently presented his findings that the practice of outsourcing papers to India extended to 10 of LRN's schools, which incidentally are the largest of the company's schools and account for a majority of the students. The outsourcing practice extended beyond Arizona to Colorado, California, Ohio, Pennsylvania, Chicago, Minnesota and Washington. In other words, Safier makes the case that outsourcing student papers to India was not an isolated oversight, but was an institutional decision.
In Texas, The
Texas Observer
recently described in detail how one K12 school was effectively shut down due to underperformance only to reopen after partnering with a new school district. The net effect was that the previous school (and its poor track record) was eliminated, and a new school (with a new identification number and no track record) was created. The new school would employ the same teachers and enroll the same students. It is certainly a very novel and creative solution to the problem of having one of its school close, but it seems to indicate that K12 is more concerned about maintaining enrollment than it is in fixing the problem of chronic underperformance.
The list of scornful local press coverage goes on much longer. But the recent article from TheFinancialInvestigator.com deserves some attention of its own. The main focus of the article is "churn." Although K12 has been increasing its enrollment numbers at a notable clip, the dropout rate is downright alarming at 25% to 50% per year. This compares to a typical dropout rate of around 5% per year for brick and mortar schools (i.e. an 80% graduation rate over four years). This raises two very troubling prospects.
First, until such time as they are coded "withdrawn" these students continue to generate revenue for K12 from state tax dollars. Second, it creates a massive incentive (a necessity in fact) for K12 to aggressively court new students to replace the dropouts. This has given rise to a host of critics who assert that K12 is a fantastic marketer but, as described in the New York Times, a dismal educator.
So far there has been voluminous debate over the appropriateness and effectiveness of the virtual education program offered by LRN. Supporters and detractors seem equally vocal. Surprisingly there has been very little analysis conducted on the company's share price prospects. Relative to its 2011 high of $39.74, the stock appears cheap at the current price of around $22.
However, this price ignores the fact that the stock is still trading at a sky high PE of 70 times trailing earnings. Stocks with valuations like this must deliver consistent and considerable growth. However, as revealed in LRN's last quarterly conference call, growth has been suffering and looks to face substantial headwinds going forward. Fourth-quarter net income was sliced by 46%, almost cut in half. This news alone caused the stock to plunge by nearly 20% in intraday trading. The company gave revenue guidance of $680 milion to $690 million for 2012, but did not give net income guidance. The company was notably hit by provisions for cuts in state funding, which has given rise to investor concern that this issue could balloon in 2012.
Many local school district critics of LRN have made the critical observation that LRN is reaping tremendous profits from state tax dollars. On the other hand, until lately, investors have viewed this as a very positive situation. In fact both sides are wrong.
For 2011, LRN generated revenues of $618 million, mostly coming directly from state tax dollars. This is the big number which has critics upset. Yet almost none of this flows to the bottom line at LRN. Total net income for 2012 was only $10.7 million, representing a net margin of a mere 1.7%. This is a company that is truly on the fence between profitability and losses, which stands in great contrast to the critics who feel that LRN is pulling a massive windfall from states. The problem for LRN is that the expenses of running this ever expanding marketing machine are simply too high. In fact, for 2011, this company which made only $10.7 million over the entire organization paid its CEO Ron Packard $5 million alone.
Despite the numerous headwinds it faces going forward, LRN seems set to continue its rapid penetration of school systems across the US. However for the stock price, it appears that the trouble is just beginning. The company's razor thin profit margin allows basically no room for error if it wants to remain a profitable company.
And more importantly, the current valuation is still not reflecting the difficulties facing the company including its limited profitability, the ongoing series of shareholder lawsuits and heightened challenges in gaining acceptance from state governments. In the current ebullient market for U.S. equities, there are many stocks which are trading at levels which are unjustifiable and which are set for sharp pull backs. In the case of LRN, even at a share price of $14 (35% below the current price), the company would still be trading at a respectable PE of over 40 times trailing earnings. It is probably more a question of when rather than if LRN is in the mid-teens again.
Disclosure: The author has no position in any stocks mentioned.
The author can be reached at
comments@pearsoninvestment.com
This commentary comes from an independent investor or market observer as part of TheStreet guest contributor program. The views expressed are those of the author and do not necessarily represent the views of TheStreet or its management.
Rick Pearson is a private investor focusing on U.S.-listed China small-cap stocks. Until 2005, Pearson was a director at Deutsche Bank, spending nine years in equity capital markets in New York, Hong Kong and London. Previously, he spent time working in venture capital in Beijing. Mr. Pearson graduated magna cum laude with a degree in finance from the University of Southern California and studied Mandarin for six years. He has frequently lived, worked and traveled in China since 1992.