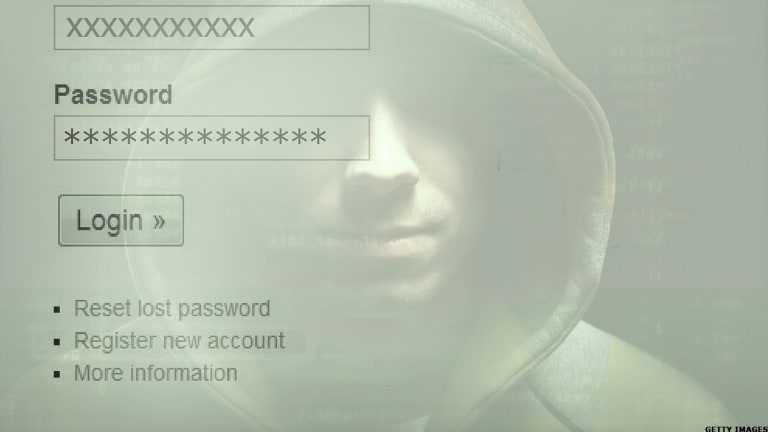 How to Stop Fraudsters From Preying on Elderly Americans
The data is clear on elderly financial fraud and abuse -- it's rampant. How can we stop it from happening to your loved ones?
A 2017 AARP study states that over half of all U.S. financial fraud victims are over the age of 70, and that 90% of investment fraud victims were more than 50 years old.
A separate study from the North American Securities Administrators Association notes that 97% of fraud prevention specialists say that "most cases" of senior financial fraud go undetected rather than being discovered before they cause serious problems.
"It is imperative that we detect and prevent senior financial fraud before criminals who prey on our most vulnerable citizens steal from and devastate them," said Mike Rothman, president of the NASAA. "The clear message from our NASAA members, who are the securities regulators on the frontlines, is that we need everyone to step up and apply greater resources to stop financial fraud against seniors."
What are the best ways to help older Americans, and fight back as a nation, including families, law enforcement and employers, against elderly financial fraud?
Job one is to make sure everyone -- older Americans and their families included -- recognize financial fraud and abuse before it happens.
"Financial abuse can come from all different directions -- adult children, hired aides in the house and even repair people who sense someone can be taken advantage of," says Lynette Whiteman, executive director at the Caregiver Volunteers of Central Jersey, in Toms River, N.J.
Whiteman and other fraud experts say the more common instances of elderly abuse and scams include the following:
-- An increase in junk mail from many different scammers. Once you're
scammed, often your name is sold to others.
-- Unusual withdrawals from the bank, someone new accompanying an older person to the bank and meddling in any transaction. 
-- Increased secrecy, hiding mail or bills.
A sudden reluctance to discuss financial matters, is also a sign that an elderly individual is or has been targeted for, financial abuse," says Ron Long, head of regulatory affairs and elder client initiatives at Wells Fargo Advisors.
"Sudden, atypical or unexplained withdrawals or wire transfers from their accounts, or other changes in their financial situations, are red flags" notes Long. "Also, behavioral changes, such as fear or submissiveness, social isolation, withdrawn behavior, disheveled appearance, and forgetfulness can be linked to fraud, too."
To prevent elderly financial abuse, older Americans need to be educated about the dangers and if they suspect they have been scammed, to let someone know early without fear of judgment, says Whiteman. "Additionally, if a neighbor or friends suspect a family member, they can make anonymous reports to their local law enforcement departments who will launch an investigation," she notes.
That's just for starters. There are a number of specific action steps families can take to mitigate and even eliminate financial fraud against an older family member, according to Michael Dinich, a wealth manager at Your Money Matters in Sayre, Pa.
-- Ensure estate planning documents are up to date and reflect current wishes -- "If someone is named as a power of attorney, consider nominating a monitor to oversee the POS transactions or possible a co-power of attorney so one POA cannot act unilaterally," Dinich says.
-- "No call" list -- The elderly should consider placing themselves on the do not call registry [https://www.donotcall.gov/] and the direct mail database [https://dmachoice.thedma.org/index.php]," Dinich states.
-- Conduct professional background checks -- "If you're considering any professional financial or insurance advice before signing any documents, do a background check at www.ethics.net," he adds.
-- Freeze your credit at the credit bureaus. In the event of a financial breach, even if it's only a suspected incident, immediately freeze the targeted elderly individual's credit. "This is a simple process that can be accomplished by visiting the three major credit bureaus, Equifax, Experian and Transunion," says Dinich. "This was always a good idea, and considering the recent data breaches we've seen recently, it makes even more sense now."
-- Establish joint financial accounts -- A common do-it-yourself estate planning technique is putting family or trusted friends on as joint owners of bank accounts. "If you're worried about probate or ease of access in case of incompetency, meet with an elder-law attorney to set up a power of attorney and/or a living trust," advises Dinich. "Additionally, many banks can add a beneficiary or title the account as opposed to establishing a joint ownership.
It's also a good idea to make a list of all of an elderly family member's financial contacts. "That list should include bankers, insurance agents, attorneys, accountants, stockbrokers and other professionals should be on it," says Long. "Share your list with your financial adviser and with family members you trust."
One last tip -- make sure elderly individuals in your family avoid isolation. "Social isolation is a fertile ground for scammers looking to target seniors," states Long. "Make an intentional effort to stay connected with friends, family or others you trust. If caring for a senior, be sure to check in on them regularly."
"The only way to spot irregular patterns or behaviors is to contact that senior often."
More of What's Trending on TheStreet: