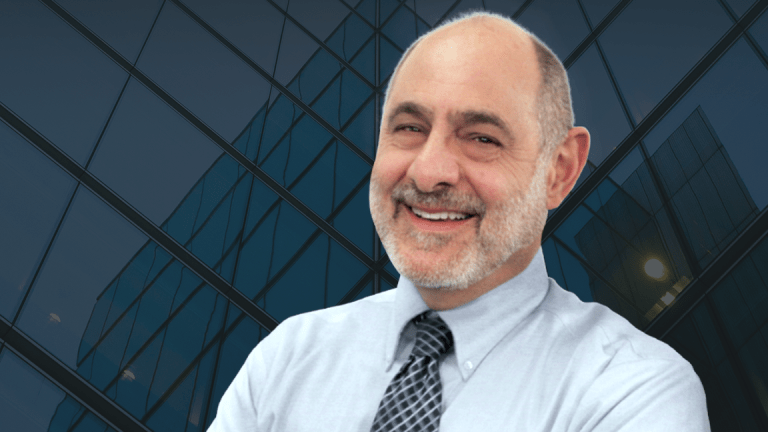 Join Us April 6 in New York as 16 Experts Teach You How to Save for Retirement
TheStreet's Robert Powell and other experts will teach you all you need to know at our Retirement, Taxes & Income Strategies Symposium.
Tickets are still available: Join TheStreet's chief retirement columnist Robert Powell on Saturday, April 6 in New York as he hosts more than a dozen top retirement-planning experts at our first-ever Retirement, Taxes & Income Strategies Symposium.
"Just 17% percent of workers are very confident about having a financially secure retirement," said Powell, who also is the editor of TheStreet's Retirement Daily premium publication. "What's more, 50% of households are at risk of not having enough to maintain their living standards in retirement. Attending this event will help you improve the odds of being among those who are very confident about having a secure retirement and maintaining their living standard in retirement."
Whether you're already retired or just starting out in your career, our all-day event will teach you such things as:
The 15 top risks that you must avoid if you want a financially secure retirement.
How to plan ahead to provide tax-efficient retirement income.
The key ingredients besides money that you'll need for a happy retirement.
Expert panelists for the event include:
Ed Slott, host of the PBS special Retire Safe and Secure! With Ed Slott and founder of IRAHelp.com.
Sharon Carson, a retirement strategist at J.P. Morgan Asset Management.
Katy Votava, author of Making the Most of Medicare: A Guide for Baby Boomers and founder of GoodCare.com, a consulting firm that helps consumers and financial advisers locate the best health-care coverage available.
Frank Pare, president and founder of PF Wealth Management Group. Frank served as the 2018 national president for Financial Planning Association (FPA) and currently serves as its chair. He also sits on the Personal Financial Planning Board at the University of California at Berkeley and has also served on the Public Policy Council for the Certified Financial Planner Board of Standards in Washington, D.C.
Bruce Wolfe, former head of the BlackRock Retirement Institute, BlackRock's global thought leadership platform on retirement and longevity. Wolfe is also a former executive of Merrill Lynch, Morgan Stanley and Allianz Global Investors and occasionally writes for The Wall Street Journal.
Jack VanDerhei, research director of the Employee Benefit Research Institute and director of the EBRI Retirement Security Research Center. VanDerhei holds a Ph.D. in managerial science and applied economics from the University of Pennsylvania's Wharton School.
Powell said the experts will teach attendees "strategies and techniques to manage and mitigate all the risks you'll face in retirement. Plus, you'll learn strategies and tactics to increase your after-tax income in retirement. And in addition to all things you'll learn about money, you'll also learn what it takes besides just money to achieve a satisfying retirement."
For a complete rundown of experts, panel discussions and ticketing information, click here.
Employees of TheStreet are restricted from trading individual securities.