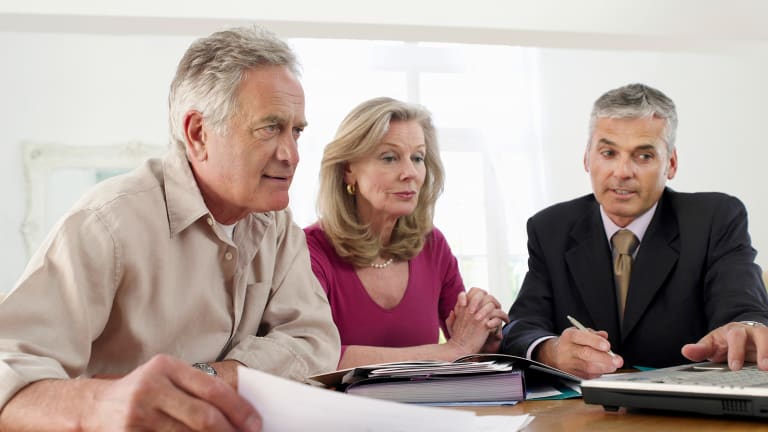 How to Market Your Financial Firm on a Budget
Press the flesh and post to Facebook.
Marketing can be a real challenge for financial planners, especially at smaller firms. After all, there's already plenty of work to do just to keep up with your existing business, from holding client meetings to drafting financial plans. Here's some expert advice on how to inexpensively market your firm.
A Brave New World
Dennis Nolte, a certified financial planner at Seacoast Investment Services in Florida, says the aim of marketing has changed dramatically for financial advisers over the years. He says they're now selling long-term relationships rather than any specific financial product.
"Twenty or 30 years ago, you were selling the product, [but] the product doesn't get sold any more because the cost has gone down so much," Nolte says. "It's all about the advisory relationship [now]."
Small Budgets
Michael Kitces, a partner and director of wealth management at Pinnacle Advisory Group, wrote in a recent piece for Financial Planning that most firms only spend 1% to 2% of revenue on marketing, Unless you're at a large firm with several billion of assets under management, that doesn't amount to a lot of money.
But what financial planners lack in marketing dollars they often make up for with hustle, from posting items on Facebook and blogs to going to lunch with potential clients.
Face-to-Face Marketing
Planners say old-fashioned "grip-and-grin" marketing is still very much alive. For example, Nolte says a younger planner recently arrived in his office in jeans and a polo shirt, preparing to head to a local business group's event.
It's an approach that can take time and patience to build trust and contacts, but can ultimately reap referrals. "You have to plant yourself [in the community] for two or three years before they realize you are going to do the things you say you are going to do," Nolte says.
Ashley Folkes, a divisional vice president at AXA, says her firm's advisers in the Phoenix area throw educational events for clients who bring friends along and help build a "pipeline of prospects." Junior planners will also do networking events to bring in new clients as well.
But Folkes says the most productive source of new business are "COIs" -- or "centers of influence" -- that the firm has cultivated. Those are lawyers, accountants and mortgage brokers who send the firm prospects, and who get business referrals from AXA in return.
"When you have five to six good COIs sending you business, it adds up," Folkes says. "We try to consistently have a lot of irons in the fire."
Social Media
Kristin Sullivan, a CFP at Sullivan Financial Planning in Denver, relies heavily on social media to bring in new business. She writes her own blog copy and occasionally brings in other advisers to do guest posts to mix things up.
Sullivan has also hired a social-media expert to do a weekly newsletter and posts for her on LinkedIn, Twitter (TWTR) and Facebook (FB) . The result: her search-engine-optimized content is now often on the first page of search results on Google.com, which has, in turn, generated new business.
"It's not fast or easy, but I get more quality leads for the buck this way than I would by newspaper or other blast advertising," Sullivan says.
Ryan Marshall, a partner and certified financial planner at ELA Financial Group in Wyckoff, N.J., focuses his marketing efforts on Facebook. He makes it a point to post regularly to "stay 'top of mind.'" He can also track his results and boost the number of eyeballs seeing them by paying Facebook a nominal fee in the $50 range.
Marshall says he's noticed customers increasingly turning to Facebook to get recommendations for financial planners, as opposed to doing a search Google.
"The feedback they receive is more trustworthy in their minds, because [it's from] their actual peers instead of strangers leaving reviews on Google," Marshall says. "With a click of a button, someone can get hundreds of responses from their acquaintances, who may have actually used a financial adviser."
Combining Old and New Media
Seacoast Financial's Nolte says he combines social media with more traditional marketing efforts.
Nolte also makes it a point to be responsive to requests he receives through the Financial Planning Association from journalists seeking experts for interviews. For example, he recently spoke to U.S. News about what consumers can do to disaster-proof their portfolios should another financial crisis hit.
As for social media, the planner says you have to be committed to it to market yourself successfully there.
"The blogosphere is vast and endless," Nolte says. "If you are going to [promote your business] through social media, you are going to have to do it regularly and with unique content. You have to do it on and on and on -- it's a savage beast you have to feed."