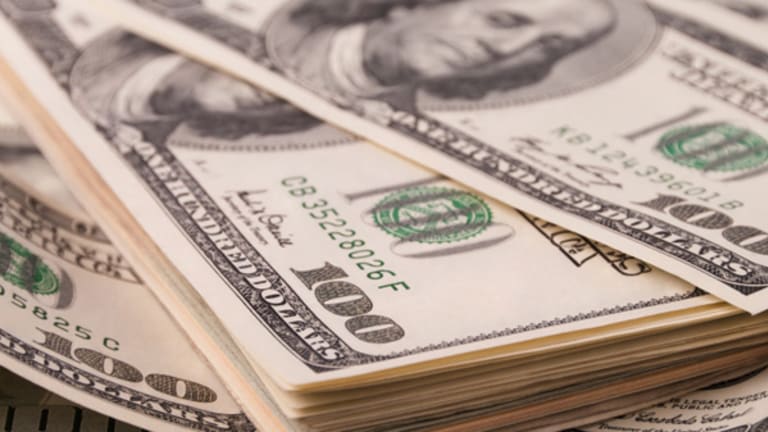 How to Get on a Headhunter's Radar
Here's how to make recruiters target you for those high-level positions.
NEW YORK (MainStreet) -- Being recruited by a headhunter is like being given the keys to the executive washroom: You become a member of an elite club, and your life changes. Never again will you have to post your resume on Monster.com and and wait by the phone hoping to be called in for an interview.
All of us have heard of headhunters -- executive recruiters hired to find candidates without a company ever posting a job advertisement -- but much fewer of us have ever gotten that call. It may be a "don't call us, we'll call you" kind of world, but that doesn't mean you are powerless to get yourself on a headhunter's radar and give your career a significant boost.
Headhunting may be a closed-door world, but if you wait for them to call you may be waiting forever.
"I might get resumes from 60 people, narrow it down to 15 conversations, choose 10 for a follow-up, then send four or five to the company and they choose one," explains Jennifer Johnson, who started her eponymous
executive search firm
this year after 13 years in the field.
With so much power resting in one pair of hands, headhunters take their jobs very seriously -- and they don't like being called "headhunters," even though many know them only as such. From here on we'll call them recruiters.
What is a headhunter -- er, recruiter?
Recruiters are often specialists in a very well-defined niche, since matchmaking depends so much on personal networks. Johnson, for example, works in law-firm marketing, meaning she is hired to staff the marketing departments of law firms. That's it. Tracy Baker, another recruiter, works at
Careers for Women (and Men) Inc.
, which as the name indicates used to focus specifically on placing women, though the firm now serves plenty of men as well.
No matter what the niche or industry, though, executive recruiting is not for everyone.
For the first few years of a person's career, the job search is typically done through employment agencies and job boards either online or in newspapers. You find a listing, you send a curriculum vitae or resume and appropriately personalized cover letter to the listed contact, and you wait to hear back. It's the way it's been done for years, and for lower-level positions, it's how it will continue to be done.
Executive recruiters come in when a company wants to find a person with a specific skill set and level of experience -- usually a minimum of 10 years, Johnson says -- for a management or senior-level position. The hiring company pays the recruiter to find someone who meets the requirements and matches the company's culture.
Typically, recruiters are paid a percentage of the salary for the position, which Johnson says typically falls between 20% to 28% of the base salary for the position. That fee, though, is usually contingent on the hire staying at the company for a predetermined length of time: three months for most arrangements, six or nine months for higher positions and chief-level (CEO, CFO, etc.) placements.
"It has to be a good match," Johnson says, "or we don't get paid."
How does it work?
For that reason, executive recruiters tend to spend much more time getting to know their candidates and focus on building relationships with them.
"I always approach it from both ends -- from the candidate perspective and the client perspective," says Baker, of Careers for Women (and Men). "Nobody wants to hear in six months that they're not happy. That makes my stomach turn."
Johnson agrees, and is intimately involved on both sides of the transaction, noting that sometimes a firm will even consult her before initiating the search to draft the job description itself.
"We get paid to learn the culture of our clients, to understand what's going to work there," she says. "That's the only way we can properly vet the person."
Once the terms are established, recruiters will put out feelers in their own networks for referrals -- the most important way to find new candidates, they say --and will reach out to people they don't know but may want to see if they meet the criteria.
While cold calls are not the norm, Johnson has found some great job candidates just by reaching out under the guise of networking with somebody.
"Just take the call and ask for the job description, even if you are happy at your current job," Johnson says. That being said, she tries not to come on too strong with a new candidate. "If I ask 'do you know anyone' that's code for 'are you interested?' and we can go from there."
So how can I get a piece of it?
That doesn't mean you just have to sit back and wait until you've been at your job for more than 10 years and the calls start coming in from recruiters. There are some basic things all of the recruiters we spoke with pointed to as ways to increase your profile and get some attention from the people that matter. We've distilled them to eight points.
1. LinkedIn, LinkedIn, LinkedIn.
Social networks have revolutionized the way people communicate, and recruiters consistently say LinkedIn is an essential tool for anyone with an interest in advancing his or her career. That being said, it's not enough to just have a profile up on the site.
"My first suggestions for someone trying to get noticed by a recruiter is to have a robust LinkedIn profile -- put a paragraph with keywords in there, because we all search by keywords," Johnson says. She recommends getting keywords for job listings such as the one you are searching for and putting them prominently in the summary of your LinkedIn page.
Another essential part of a well-designed profile is to make sure the correct industry is listed since, as Johnson says, recruiters tend to search first by industry, then by keywords.
"I find it interesting that most people don't think of listing their industry, or even the wrong one," Johnson says. "If you're in marketing, don't just list 'marketing' -- list retail, or financial services, or wherever your expertise is."
Quantity is important too -- not just for bragging rights, but rather because it demonstrates someone who is out there, actively involved in their field, and building relationships with people. Johnson is one of those who put a number on it: She specifically looks for people who have at least 200 connections on the site.
Lastly and perhaps most importantly, remember that LinkedIn is one social network where more privacy can hurt you. Johnson, who reaches out to many candidates on the website, says it's as simple as changing your setting to let people find you and contact you. Don't put your profile behind a privacy wall.
2. Network, network, network.
Even if LinkedIn is reflective of your real-world network, recruiters say building that offline network can be even more important.
"Networking is better than not working," Baker says. Although it may seem obvious, "in this day you have to really work your network, both social-media-wise but also just with people in your industry."
Megan Shattuck, client partner for Korn/Ferry, one of the biggest recruiting agencies in the U.S., agrees, since such a big part of the relationship with a recruiter is developing a two-way partnership.
"Whether you're at a more junior or a very senior level, it's important to be a good resource to your recruiter," she says. "A lot of what we talk about are trends going on within industries and behind the scenes in specific companies and industries. It's not about favors, it's about developing a long-term, trusting relationship that shows you are invested in your industry."
3. Participate in professional groups.
A great way to increase your network, but also a great way to stay involved in trends in your field, is to join and participate in professional groups as much as you can. That means clicking the "join" button on a particular industry group on LinkedIn as well as paying actual dues to join a union or trade group or to attend conferences.
"It's all under the umbrella of being better at your job," Baker says. "If you care and are passionate about your profession then you will be attractive to others. Join real professional groups and participate! Put it on your resume but also join the activities and go to events and network."
4. Be a thought leader.
No matter how many people you know or how many connections you have on LinkedIn, anyone looking to catch the eye of a recruiter should strive to get some wider name recognition that positions them as a thought leader in their field. That means writing papers, giving lectures, teaching workshops.
"I read industry publications," says Johnson, the law firm marketing recruiter. "Sometimes I contact authors or articles and people who are quoted in them. It's all about speaking, writing, teaching and leading."
Shattuck agrees without reservation. "We are constantly evaluating who are the best and brightest out there, and doing things like speaking engagements, white papers, thought leadership -- those are absolutely a way to get on a recruiter's radar screen," she says.
5. Do your homework.
While every recruiter is different, most insist they are definitely not career counselors. That means potential candidates need to be organized and have done the necessary research on the jobs or industries they are gunning for -- especially career-changers.
"My job is not to fix your career," Johnson insists. "Will I help prep your resume? Yes. Will I help prep you for an interview? Yes. But my name is attached to you, so I won't advocate for you unless it is clear that you have put some thought into it."
"If not," she says, "you're DOA: deleted on arrival."
6. Don't lie.
It may seem almost comically obvious, but while a little resume padding has become acceptable for some job-seekers, that kind of dishonesty will kill your relationship with a recruiter immediately.
"We have people who we've worked with in the past who then send resumes later on with different dates, different schools," says Baker, who says a recruiter is the person you should be most honest with about your career, since very few issues are outright dealbreakers.
"It's better to tell your recruiter everything, because life happens," she says. "If somebody's a little less experienced, if you have a good relationship with a recruiter and have a good report card, a recruiter can take a chance on you and even set you apart to the client."
More than one recruiter spoke of occasionally taking a chance on an interesting or promising job candidate, so it's important to aim high if you know what you want.
"Never sell yourself short, never pull back and never give your power away," Baker says. "Be clear on what you're looking for and I will use my wild card."
7. Make first contact.
Convincing a recruiter to go out on a limb for you, though, means being proactive and not just accepting the "don't call us, we'll call you" nature of the business. If you've followed the previous tips and have a robust network and your finger on the pulse of your industry, you should be able to find the recruiters in your field and reach out to them yourself.
Shattuck remembers one mother who referred her daughter as a promising candidate that she should be aware of. Normally, she says, that can be seen as too corny to take seriously, but the original thought she put into the pitch made it special.
"There are occasions when somebody will reach out to me with a really well-written and thoughtful email and it will really stand out," Shattuck says. "That will pop through the heavy email traffic if it shows that you have done your homework."
8. Stay on their radar.
Once you've been contacted by a recruiter, it's important to maintain an open line of communication, the experts tell us. It's a two-way street, and just as important as getting on a recruiter's radar is staying there, even if there was no job offer that came out of your first interactions.
"We don't throw people away at all," Baker says. "We may not have something at the time we talk but we definitely look back at people we have worked with before."
The focus on networking means that unlike when you send your resume to a company with 1,000 other people in response to a job posting, a recruiter will actually keep your resume on file and refer back to it. That's why potential candidates need to be aware they may need to get on a headhunter's radar on a regular basis, because no matter how good you are on paper, if the recruiter forgets about you, you may as well not exist.
"I can say the same things as everyone about having a good resume, making sure the headings and objective are in good shape, sending follow-up notes," Baker says, "But at the end of the day it's about relationships."
>To submit a news tip, email:
.
RELATED STORIES:
>>Salaried Workers Should Get Small Raises in 2012
>>The Post-Internship Checklist: 9 Things You Should Do
>>Our New Jobs Problem: Aging Americans
Follow TheStreet.com on
and become a fan on