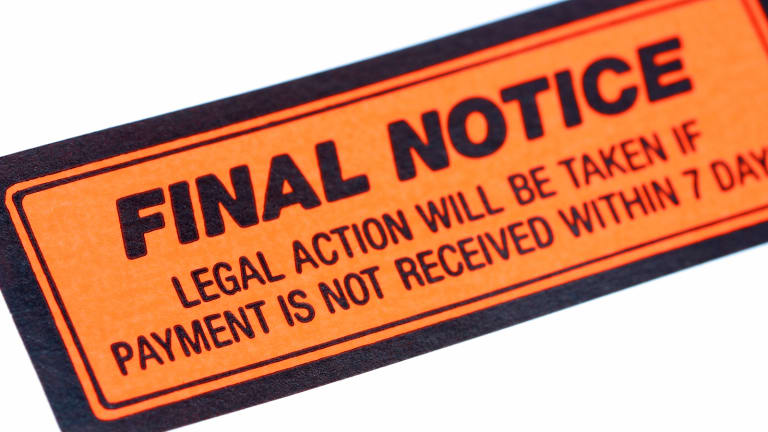 Fired Student Loan Debt Collectors Are Back in the Collection Game
With lawsuit pending, the Department of Education sends defaulted student loans to two busted debt collectors.
Two student loan debt collection companies fired by the U.S. Department of Education (ED) last year got their gigs back at the end of last year, according to ED sources and records disclosed by the Department.
In February 2015, ED officials closed the contracts of a total of five debt collectors: Coast Professional, National Recovery Systems, Enterprise Recovery Systems, West Asset Management and Pioneer Credit Recovery, owned by Newark, Del.-based student loan originator and servicer Navient, formerly known as Sallie Mae. Now Coast Professional and National Recoveries Systems are back in the game.
ED was facing a federal lawsuit from four of the five companies, alleging that ED officials acted arbitrarily and violated federal government procurement laws in taking away their student loan collection business. "We look forward to a full, fair and open adjudication of our complaint," said Brian Davis, CEO of Louisiana-based Coast Professional, said in a February 2015 statement. "Coast Professional is dedicated to helping persons in default on their student loans rehabilitate their loans through repayment and return money to the American taxpayer. In performing this valuable service, Coast has been a top performing private collection agency, receiving the highest scores and has at all times complied with applicable law and regulation, including the Fair Debt Collection Practices Act."
The suit, which West Asset Management did not join, was dismissed on April 15, 2015, but an appeal is pending before the U.S. Court of Appeals in Washington, D.C.
Meanwhile, ED began sending new defaulted loans to Coast Professional and National Recoveries in the fourth quarter of 2015, based on data contained in a spread sheet released by ED this month. The student loan portfolios of Enterprise Recovery Systems, Navient-owned Pioneer Credit Recovery and West Asset Management have been reduced, but they still manage billions of dollars in defaulted student loans.
"Every company that works for the department must keep consumers' best interests at the heart of their business practices by giving borrowers clear and accurate guidance," Under Secretary of Education Ted Mitchell said in a February 27, 2015 statement. "It is our responsibility -- and our commitment -- to uphold the highest standards of service for America's student borrowers and consumers."

"The Department believes that every borrower – including those in default – deserve to be treated with dignity and respect," said an ED official who spoke on background this month. "These borrowers should also get accurate information from our contractors about their options. We recalled all non-paying accounts from the five PCAs (private collection agencies) and will continue to do so on a monthly basis for borrowers who stop making payments. The only accounts still placed with these PCAs are active accounts from borrowers who are making voluntary payments, being garnished, or are under review for a disability discharge to avoid any disruption in the borrower's resolution efforts, particularly to ensure continuity for borrowers who are working toward rehabilitation."
The official added that ED plans to recall all remaining accounts under these contracts, but will allow all borrowers ten months to complete the terms of a loan rehabilitation agreement.

"The Department also has put in place increased monitoring of PCAs," the official stated. "Of the five PCAs that were found to violate federal consumer protection laws, Coast Professional and National Recoveries addressed those problems and took corrective action to ensure borrowers received accurate information. As a result, pursuant to federal procurement law, those companies became eligible to continue competing for Department contracts."
The ED official said that the other three vendors continue to work on remaining active accounts from borrowers who are making voluntary payments, being garnished, or are under review for a disability discharge to avoid any disruption in the borrower's resolution efforts, largely to ensure continuity for borrowers.
"Collecting defaulted student loans is subject to more regulations and due diligence requirements than other forms of debt, and student loans have a more complicated set of repayment options," said Mark Kantrowitz, publisher and vice president for strategy at Cappex.com, a website that connects students with colleges and financial aid. "But federal student loans are not fundamentally more difficult to collect than other forms of unsecured debt. It's mostly a matter of skip tracing, sending out dunning letters, and talking to borrowers about their options."