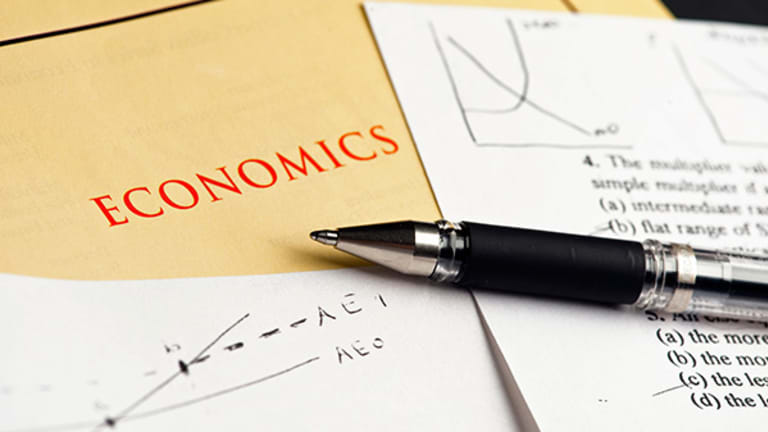 Financial Necessities for College Students: What Books Haven't Taught Them
For college students, learning how to manage their finances such as setting up a budget and not overspending on their credit cards is crucial.
NEW YORK (MainStreet) — For college students settling into the school year, learning how to manage their finances such as setting up a budget and not overspending on their credit cards is crucial.
Many young adults are not equipped or prepared to manage their personal finances independently, which is not surprising considering that less than one half of states mandate a course in personal finance as a requirement for high school graduation, said Gail Cunningham, spokesperson for the National Foundation for Credit Counseling.
A recent NFCC survey revealed that the majority of adults say they learned the most about personal finance from their parents, both good and bad financial habits. Proving that parents may not be the best teachers of personal finance, more than four in ten survey respondents gave themselves a C, D or F on their grasp of personal finance. Too many young adults are "smart enough to get into college," yet remain ignorant of even the most basic financial skills, she said.
View Today's Auto Loan Refi Rates
"Whether it's off to work or off to college, parents put a lot of time and money into preparing their child to leave home, but often neglect the basic life skills associated with personal finance," Cunningham said.
read More: 3 Out of 4 Millennials Can't Answer These 5 Simple Financial Questions - Can You?
Millennials can get a jumpstart on obtaining financial literacy by just starting with creating a budget. Parents should be transparent with their child about how much money is available for expenses and create a workable monthly budget together.
Once they hit the campus, students can track their spending on paper, using a budgeting software program or a smartphone app. Knowing where their money is being spent is important.
"If it is learned early, the discipline to live within a budget is a skill that will pay benefits for a lifetime," she said.
Understanding basic banking is a key skill. While many Millennials do not write checks, but rather use their debit or credit cards for purchases and bills, keeping track of their transactions and tallying a balance daily is important, Cunningham said.
"Since overdraft fees can add up quickly, it is best to keep track of the account balance and not exceed it, she said.
Learning to respect credit is paramount, because your credit matters now and it matters later. Studies show that a disturbing number of college graduates have both student loan and credit card debt which can prevent them from moving forward with their professional lives, Cunningham said.
Young adults also have the opportunity to graduate with a positive credit file which could help them buy a car, rent an apartment, obtain insurance or land a job.
"To have an unblemished credit report and a solid credit score, commit to paying each credit card bill in full and on time each month," she said.
Students need to recognize the dangers of identity theft since it is common on college campuses. The identity thief may not be a stranger, but rather someone in the room next door especially since computers and phones contain a wealth of personal and financial information.
Save on Auto Insurance! Compare Free Quotes
Social Security numbers are "like gold to a criminal and should be stored in a safe and locked location," Cunningham said.
"Memorize the number and do not carry the card unless it is needed for one-time verification purposes, then promptly store it again," she added. "Be cautious when posting information on social media as those sites are frequented by thieves trolling for seemingly innocent postings that can be pieced together to equal enough data to steal a person's identity."
While it seems to be counterintuitive to suggest to college students who likely already anticipate student loan debt that they take on credit card debt, there are benefits to having a credit card, said David Bowen, director of client segmentation and product development at Key Community Bank, the Cleveland-based financial institution.
Using a credit card helps to establish credit if it is used carefully. Card use can reinforce financial acuity.
"It's one thing to talk about careful spending, but it's another thing to be responsible for reasonable card use and regular card payments," he said. "Just one late payment can lower a credit score."
--Written by Ellen Chang for MainStreet
Save Cash on Payments! Compare Low-Interest Credit Cards Now