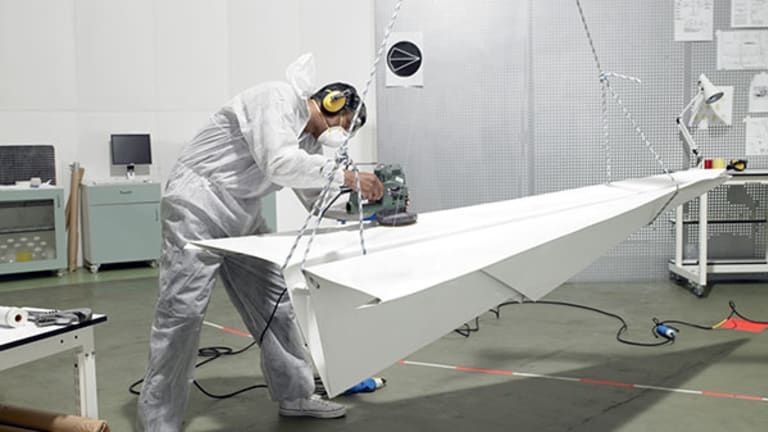 Federal Government Opens New Unit To Help Independent Inventors Get Patents
The U.S. Patent and Trademark Office has a new pilot program to help inventors write and file their own patents.
NEW YORK (MainStreet) — Jill Bong had an idea, one born of necessity. A big city girl who's gone country, Bong, an engineer, lost her beloved chicken to a henpecking mating ritual. As a result, she and her husband, David Marszalec, reinvented the chicken saddle, a device that protects chickens from being injured as a result of being pecked.
"[Chicken Armor is]  basically a cape-like device that protects the backs of chickens," Bong says.
The invention was simple (without moving parts), and given her tight budget, she feared the fact that patent attorneys fees generally run thousands of dollars. Bong, in turn, visited the U.S. Patent and Trademark Office (USPTO) Office of Innovation Development, which offers help and resources to pro se (on their own behalf) independent inventors going through the patent filing process.
"While it helped to walk me through the process, it could not help with the nuances of legal terms specific to my patent application," Bong says, and in the end, her first patent provisional application was denied with revision allowed. Bong turned to a patent attorney. However, the work she put into her pro se application saved about half on legal fees, she figures.
Under executive Action 7 of the Obama Administration, the USPTO recently expanded the Office of Innovation Development. Last October, it launched a one-year pilot special unit for examining applications filed by pro se applicants. This team of patent examiners are trained specifically in examining pro se filed applications. According to a blog entry by Deputy Under Secretary of Commerce for Intellectual Property and Deputy Director of the USPTO Michelle K. Lee, "these examiners receive training surrounding issues often encountered by pro se applicants, such as how to respond to a Notice of Missing Parts or how to revive an unintentionally abandoned application."
Home Depot Fingered for Patent Violation
However, not all pro se applications will be funneled to this special unit.
"By comparing data for applications examined by the unit against a control group of pro se applications filed during the same time period, the office can evaluate the effectiveness of the program," Lee said.
—Written by S.Z. Berg for MainStreet