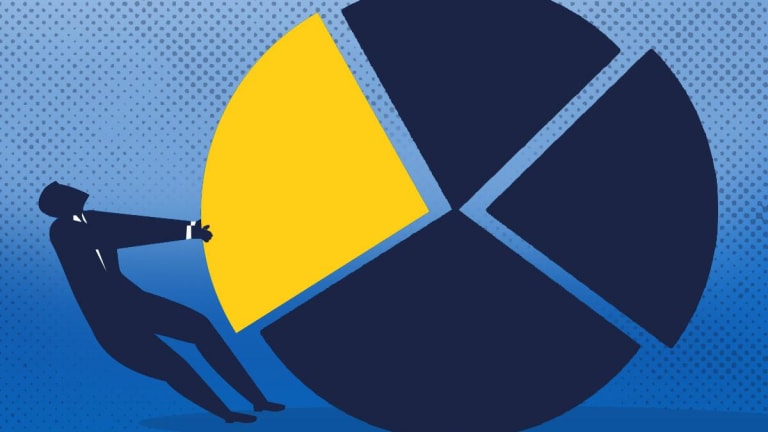 Dividend Policy: Definition and Examples
If you're an investor in publicly traded stocks, you'll want to know the dividend policy of the companies you're considering. A dividend policy is how a company distributes profits to its shareholders.
If you're an investor, or considering investing, in publicly traded stocks, you'll want to know the dividend policy of the companies you're considering.
This is because dividend stocks, according to studies, have historically outperformed other stocks in the long run.
According to Hartford Funds' 2019 Insight study, 82% of the total return of the S&P 500 index can be attributed to reinvested dividends and the power of compounding.
The study found that dividend stocks have not only historically outperformed others in the long run, but there are also generally less volatile, can increase over time, have exceeded the rate of inflation, and companies that pay higher dividends experience higher earnings.
Looking at data from Dec. 31, 1940 to Dec. 31, 2011, if you had invested $100 in the S&P 500 at the end of 1940 and reinvested dividends, you would have had approximately $174,000 by the end of 2011. But without those dividends, you would have just $12,000, according to a study done by Guiness Atkinson Funds' co-managers Dr. Ian Mortimer and Matthew Page, CFA.
This is because in that period, dividends and dividend reinvestment accounted for more than 90% of the total return for the index at the time.
The Hartford Funds study demonstrates clearly that dividends have "historically played a significant role in total return, particularly when average annual equity returns have been lower than 10% during a decade."
Such a decade was what followed the 2008-09 financial crisis.
If the volatility of stocks makes you nervous, consider investing in stocks that pay dividends as a hedge against both inflation, and volatility. To do that, you should know what a particular company's dividend policy is.
What Is a Dividend Policy?
Essentially, a dividend policy is a cash distribution policy by a company to its shareholders. Companies usually pay a dividend when they have "excess" profits, with which they choose not to invest in their growth but instead choose to reward shareholders.
Dividends can be increased or decreased, depending on the company's performance.
In addition to being a reward to shareholders, as company officers are often among a company's largest shareholders, executives often stand to gain the most from a generous dividend policy.
But the first thing to know about a dividend policy is that not dividend policies are the same. This is because different companies have different financing needs across different industries.
Important things to know generally about dividend policies:
Companies that pay dividends do so as part of their strategy. But they are not obligated to reward shareholders with anything.
While a company isn't required to pay a dividend, it is often considered an indicator of a company's financial health.
Components of a Dividend Policy
All dividend policies ideally have to adhere to a company's objective, intention and strategic vision, and even the declaration of a dividend is at the discretion of the board of directors. 
Board members have to know the applicable laws to companies like theirs in relation to dividends, and companies use retained earnings for distribution of a dividend, not other financing.
A calculation process must be determined, and followed, at the time of the declaration of a dividend, and factors must be considered while calculating the profit and earnings available for shareholders.
And, lastly, the policy should be available for shareholders to examine, along with any revisions regarding it.
Based on a company's plans and policies, every company will have a formulated dividend policy, approved by its board, and keep it available for both investors and potential investors, usually on the company's website.
Types of Dividend Policy
That being said, there are essentially three distinct kinds of dividend policies: a dividend stability policy, a constant dividend policy, and a residual dividend policy.
Dividend Stability Policy
This is the easiest and most commonly used dividend policy. Its goal is steady and predictable dividend payouts annually, which is also what most investors want. Investors want a dividend whether earnings are up or down. The board has to try to align its dividend policy with the long-term growth of the company, instead of quarterly earnings, which are more volatile. This sort of policy gives shareholders more certainty in the amount and timing of the dividend.
In this type of policy, dividends are set as a percentage of a company's annual earnings. As a company's earnings per share fluctuates, so will the dividend. As the goal of most companies is to increase earnings annually, the dividend should increase annually as well.
Companies in the tobacco industry tend to use this type of dividend policy. As an example, Altria Group (MO) - Get Altria Group Inc. Report tells investors it expects to distribute 80% of its adjusted earnings per share annually. It generates very high returns on capital and free cash flow. With its strict cost controls, the company has little trouble growing earnings. The growth of earnings results in steady dividend growth.
A Constant Dividend Policy
A problem with a stable dividend policy is that investors may not see a dividend increase when the company's business is booming. Instead of a dividend stability, in a constant dividend policy a company pays a percentage of its earnings as dividends annually, so investors can gain from the full volatility of the company's earnings. A problem with a constant dividend policy is that, when earnings rise, so does the dividend, but when earnings fall, investors may not receive any dividend.
A Residual Dividend Policy
This type of dividend policy is also extremely volatile. But some investors prefer it. In this type of dividend policy, the company pays out what dividends remain after the company has used earnings to pay for capital expenditures and working capital. Some investors prefer this over the other two policies because, while volatile, they do not want to invest in a company that justifies increasing its debt load with a need to pay dividends.
Shareholders are considered residual claimants on the company's earnings. They own a piece of the company, and are therefore as owners entitled to leftover profits after all expenses are paid and bondholders and preferred equity holders are compensated.
Many companies try to maintain a set debt-to-equity ratio. Energy companies tend to use this type of dividend policy because the oil and gas industries require managers to keep a long-term focus on planning growth capital expenditures each year.
These companies often tap the equity markets to pay current distributions. But the dividends can be severely reduced if capital markets don't cooperate.
For instance, say a company generates $1 billion each year in earnings, and wants to maintain a 50% debt-to-equity ratio, but needs $900 million next year for growth expenses.
To hold the 50% ratio, the company would likely finance its growth projects with $600 million in equity and $300 million in debt. The $600 million in equity financing would then leave $400 million for dividend distributions.
A fourth kind of dividend policy has entered use: the hybrid dividend policy.
A Hybrid Dividend Policy
This hybrid dividend policy is essentially a blend of the stability and residual policies. Companies with this type of policy still use traditional metrics like debt-to-equity, but through a longer-term view. They don't stick as rigidly to quarterly debt-to-equity metrics as the only basis for the amount of a quarter's dividend.
Cyclical industry companies use this type of policy most. As business fluctuates, they pay a modest regular dividend that can easily be maintained, but also may pay a supplemental dividend if business conditions are generally good.
The steel company Nucor (NUE) - Get Nucor Corporation Report , for example, paid a regular quarterly dividend and a special quarterly supplemental dividend from 2006-08. When The Great Recession hit in 2008, the company stopped paying its special dividend but maintained its $0.35 per share regular dividend. As business has improved, the company has raised its regular dividend.
Introducing TheStreet Courses:Financial titans Jim Cramer and Robert Powell are bringing their market savvy and investing strategies to you. Learn how to create tax-efficient income, avoid mistakes, reduce risk and more. With our courses, you will have the tools and knowledge needed to achieve your financial goals. Learn more about TheStreet Courses on investing and personal finance here.