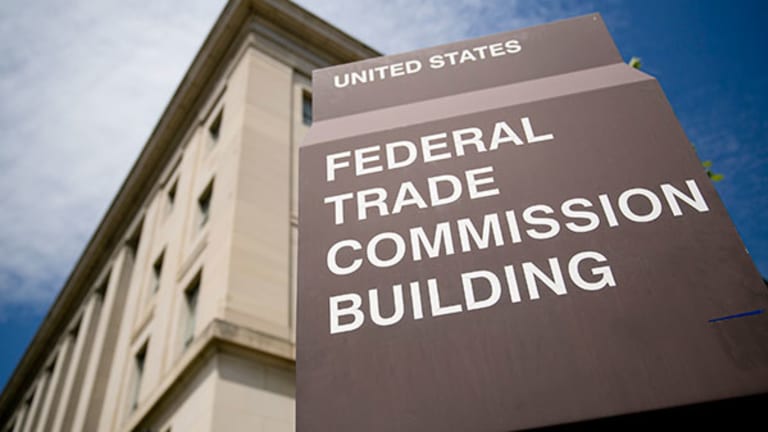 Publish date:
Department of Education, FTC Sanction DeVry University Over Student Outcomes
DeVry says there are no applicable standards to measure post-graduate job market results.
DeVry says there are no applicable standards to measure post-graduate job market results.
Bankrupt Corinthian Colleges and ITT Tech are roundly considered bad actors in the for-profit college world, while the Capella, DeVry and Strayer Universities typically get a pass.
"Strayer and Capella are probably the best of the publicly-traded companies," said Ben Miller, senior director for post-secondary education at the Center for American Progress. "They grew more slowly and concentrated on the BA and MA degree space. DeVry gets a better reputation than it deserves."
Now DeVry has drawn new attention from government regulators, having racked up a cumulatively total of $8.3 billion in student loans—the fourth highest of any institution of higher learning in the United States. The institution's five-year 2009 cohort loan default rate is 43%.
Last month the Department of Education (ED) initiated a process requiring DeVry "to stop making certain representations regarding its student's postgraduate employment outcomes," according to a statement. ED directed DeVry to contact websites such as Degreematch.com and Scholarshipguidance.com to have unsubstantiated representations removed. ED also directed DeVry to hire an independent auditor to verify DeVry's claims about post-graduate outcomes before they appear on the Internet and elsewhere.
The Federal Trade Commission (FTC) has also sued DeVry, alleging that it misled students about what they could expect to earn and how they'd fare on the job market with a DeVry education through ads on the web and other venues. Based in Downers Grove Illinois, DeVry Education Group received more than $1 billion in taxpayer funding last year through federal student loans and grants.
"DeVry University intends to challenge the Department of Education's administrative action," said Ernie Gibble, DeVry's senior director of global communications. "Also, keep in mind, requirements outlined under the action are not in effect while the action is being challenged."

Gibble also said that the FTC was questioning the way it evaluate employment statistics, but not its compliance with federal law.
"The FTC's complaint challenges DeVry University's judgment on how to calculate employment statistics; the FTC does not challenge DeVry University's compliance to federal standards because there is no national standard for calculating employment statistics," Gibble said. "In essence, the FTC alleges only that DeVry University should have calculated the employment statistics in the challenged ads in a different way – and they don't say what that different way would be."
DeVry has said that advertisements criticized by ED and the FTC were taken down in July.
ED's challenge to DeVry may eventually come a cropper. The Department's Under Secretary Ted Mitchell has stated that ED has no rule for job placement rate reporting. Meanwhile, ED's investigation continues as DeVry has requested a hearing to dispute ED's charges.
ED's lack of relevant rules notwithstanding, a good barometer of student outcomes is DeVry's student loan student loan repayment rate. Senator Dick Durbin (D-Ill.) noted that five years after graduation, nearly half of DeVry University's students are unable to make payments on their student loans—an indication as to how they've fared in the job market.
In a political season where voter wrath against Beltway insiders has been extraordinary, Durbin (D-Ill.) noted that "The real losers here are both the students who are overcharged for worthless diplomas and the taxpayers who subsidize the for-profit college industry," Durbin said, "an industry made up of the most heavily subsidized 'private sector' companies in America."
Durbin noted that the president of the University of Illinois is paid a base salary of $600,000 per year, while Daniel Hamburger, the President of DeVry University was paid $5.7 million in total compensation in 2014.