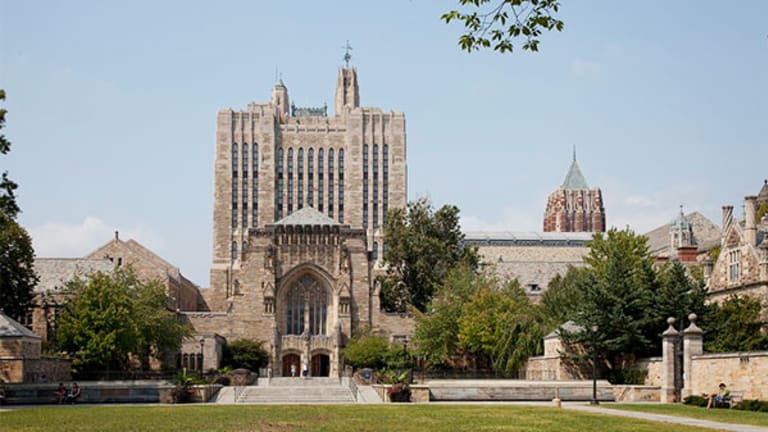 NEW YORK (MainStreet) — The return on investment from a student loan makes it something close to a no-brainer—that's been the conventional wisdom. It's you ticket to the middle class and a career that will weather any recession or economic turndown.
Unless you're black or Hispanic.
This was among the findings in a report released this week by the Federal Reserve Bank of St. Louis, which tracked the outcomes for black and Hispanic college graduates and their white and Asian counterparts. The report's time-line is not short--the St. Louis Fed's findings play out over decades, not years--from 2007-2013, which covers the Great Recession, but also a two-decade span that ends in 2013, a period for which the most recent data was available.
"College-educated families usually earn significantly higher incomes and accumulate more wealth than families headed by someone who does not have a four-year college degree," wrote William Emmons and Bryan Noeth, the report's authors. "Higher education may also help 'protect' wealth, buffering families against major economic and financial shocks and mitigating adverse long-term trends."
But that doesn't appear to be the case with black and Hispanic college grads. "Based on two decades of detailed wealth data," Emmons and Noeth stated, "we conclude that education does not, however, protect the wealth of all racial and ethnic groups equally." The concern is that because these trends are enduring, they'll be difficult to break.

Blacks and Hispanics with degrees make significantly more than people from those groups who don't finish college. In 2013, graduates' median family income was at least two times higher than that of non-grads. Median family wealth, derived mainly from owning homes, retirement accounts and autos, was 3.5 to 4 times more than for non-graduates.
The St. Louis Fed found that median debt-to-income ratios among college-educated Hispanic and black families in 2007—on the eve of the Great Recession—were far higher than those among any other group. Lacking the family resources of their white counterparts, black and Hispanic students typically borrowed more.
In addition to borrowing more, loan-based assets—homes with mortgages--exacerbated an already risky situation. The St. Louis Fed report found that blacks and Hispanics tended to have more of their wealth concentrated in their homes than whites and Asians, who, on average, accumulated more assets in the stock and bond markets, mainly through retirement accounts. While the specter of a Fed rate hike hovers over the capital markets, those markets have bounced back since the Great Recession. According to Zillow.com's 3Q 2014 data, some 9.7 million Americans have underwater mortgages, meaning they owe more for their homes that what they are currently worth. The housing crash hit college-educated Hispanics particularly hard. Between 2007 and 2013, their net worth declined 72%.

From 1992 to 2013, the median net worth of blacks who finished college dropped nearly 56%. By comparison, the median net worth of whites with college degrees rose about 86% over the same period, when there were three recessions. Asian graduates did even better, gaining nearly 90%.