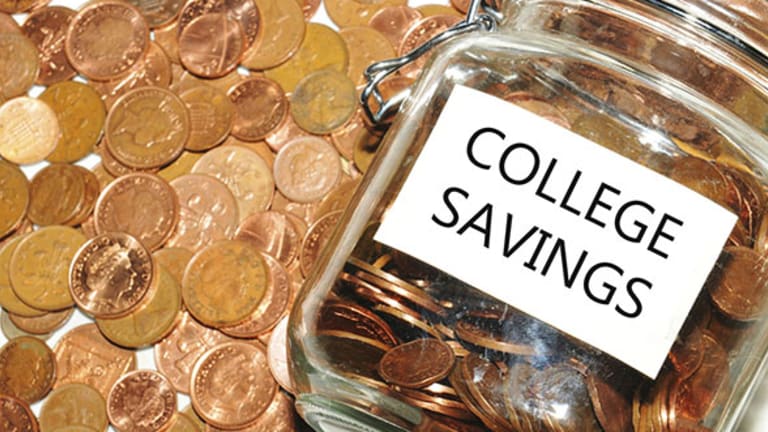 College Savings 'Important' to Families — But not a Priority
Everyone knows college is important, but most apparently don't think it's important enough that they should save for it.
NEW YORK (MainStreet) — Everyone knows college is important, but most apparently don't think it's important enough that they should save for it.
New data from college planning giant Sallie Mae shows just 48% of U.S. families are saving for their children's college, a decline from 51% a year ago. What may be worse, the average amount put aside for college to $10,040, the lowest amount ever reported in the annual "How America Saves for College" study.
"The Sallie Mae statistics are not surprising, given that most people don't save enough for retirement either," said Mark Kantrowitz, senior vice president and publisher at financial aid site Edvisors.com. "Everybody should save about a fifth of their income for the last fifth of their lives, but people save only 7% of income on average."
Kantrowitz said a good rule to follow for families saving for college is the "one-third rule," which suggests families plan on saving about one third of future college costs. Such a plan allows for the cost of college to be spread out over time — with one-third coming from past savings, one-third from current income and one-third from future income or loans.
Also, since college costs increase by about a factor of three over any 17-year period, a good college savings goal should be the full cost of a college education the year the child was born, Kantrowitz said. This means if a couple has a newborn this year, they should save $250 per month if the child will enroll at an in-state public college, $400 per month for an out-of-state public and $500 per month for a private non-profit college.
"Every dollar saved is a dollar less borrowed," Kantrowitz said. "Every dollar borrowed will cost about two dollars by the time the debt is repaid."
While squirreling away dollars for a child's college fund sounds good in principle, it seems like it may not be practical for everyone. Predictably, increases in the cost of living and unexpected expenses were the most commonly cited reasons for saving less, according to the study.
"Some are not saving, because they cannot afford to," said Ed Snyder, a financial planner at Oaktree Financial Advisors in Carmel, Ind. "They are trying to save for retirement, their health insurance costs have gone up and they have no money left."
What's more, many don't save, because they think they'll have time later to save, Snyder said.
"Families can save for college by taking a close look at the family budget to see where they can cut back," Snyder said. "As with so many money-related matters, sacrifice today to save for tomorrow."
And while nearly half of families do save for college, they may not be doing it right. the study shows nearly half of those families that save continue to rely on general savings accounts while only 27% utilize tax advantaged accounts like 529 college savings plans.
"The best way to save the money is to have it automatically withdrawn from your checking account and invested into a 529 college savings plan," said Tom Scanlon, a financial advisor at Raymond James in Manchester, Conn. "Another way to save is to dedicate a portion of your income tax refund every year. For example, take $500 of your income tax refund annually and also put this in the 529 Plan."
Scanlon added families even should encourage grandparents to cut back on birthday and holiday gifts and fund the 529 plan instead.
"Parents should put away money every month," said Scanlon, adding the recent recession shifted many families' priorities to short-term necessities like paying the mortgage.
"Even if it is just a modest amount of money like $50 per month, this will add up over the 18 years," he says.
—Written by Chris Metinko for MainStreet