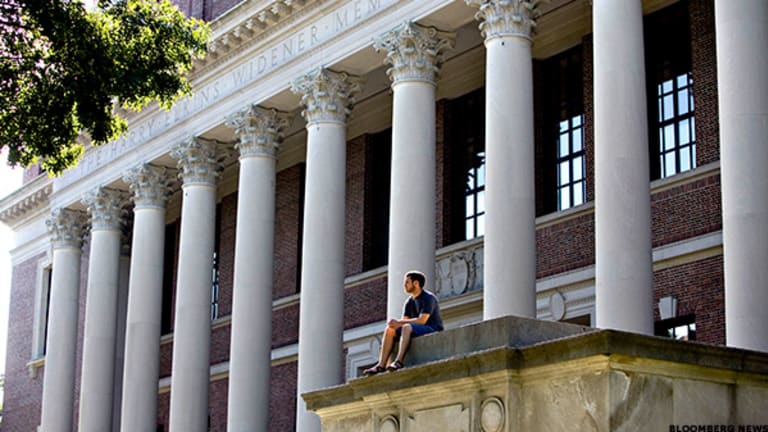 College Board Pulls Back 2014 Trends Release Due to Data Snafu
The College Board has pulled back its 2014 Trends in Higher Education series, set for release yesterday following a Friday press conference.
NEW YORK (MainStreet) — The College Board, which administers the Scholastic Aptitude Test (SAT), has pulled back its 2014 Trends in Higher Education series, set for release Monday following a Friday press conference.
"It has come to our attention that there is a fundamental issue with the source data that underpins the findings in the report," the College Board said in a statement. "The College Board is revising the report to reflect accurate findings."
The 2014 Trends release, which went up Friday, was taken off-line and replaced with a message that does not say when the revised report would be available. The College Board has issued the Trends report for over a decade, assembled from various sources, including their own survey of colleges. A College Board spokesperson could not be reached for comment.
The report was highlighted by an error in the reported number of subsidized Stafford loans made by the Department of Education (ED) — critical data in measuring the student loan landscape. The College Board was off by some 2.3 million borrowers.
"Reporting 4.8 million borrowers, as the Board had in its report, instead of 7.1 million is a really big error," said Mark Kantrowitz, senior vice president and publisher of Edvisors.com. "It would have represented a 35% reduction in the number of borrowers instead of just 5%." Had this been true, he added "it would have been shocking news."
Industry observers have been left to wonder what happened.
"They appear to have used an estimation methodology instead of the actual data," Kantrowitz surmised, "and there must have been something broken in their method."
"Loan disbursement data is reported quarterly by the Department of Education and often delayed by two to three months," said Kantrowitz. "Full data for 2013-14 would not have been run until early September and not released until now."
The College Board begins work on this report in the summer. As a result, Kantrowitz said, "I believe they would have to use an estimate for 2013-14 based on partial year data. The most likely methodology would be to take the data through Q2 of this year and scale it up by the ratio of 2Q data to Q4 data in 2013-14."
"If they selected the wrong cells in their spreadsheet for 2012-13, it could have caused the error," he continued. "But they should have caught this, as it does not pass the sanity check. You don't have the number of subsidized loan borrowers plummeting while the number of unsubsidized borrowers decreases at a slower rate."
As standardized testing has come under criticism, so too has the College Board, which has also been a proponent of the Common Core standards. Formed in 1900 as the College Entrance Exam Board, the College Board develops and administers standardized tests used in K-12 and post-secondary education. Americans for Testing Reform has criticized the College Board for violating its non-profit status through excessive profits and executive compensation.
--Written by John Sandman for MainStreet