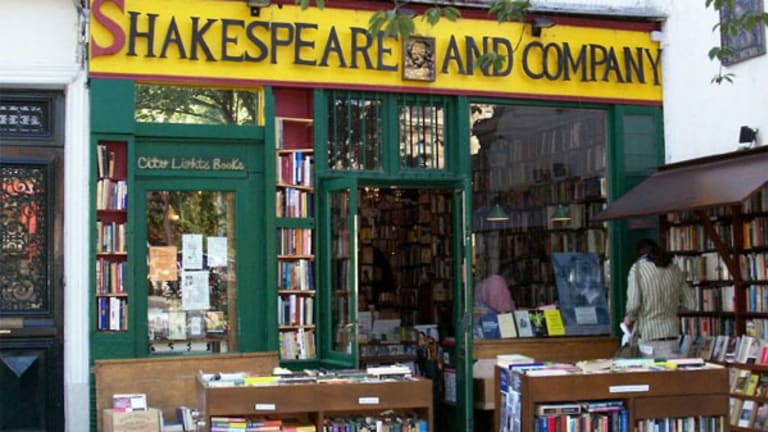 Bookstore Blues: Ask Noah
How to talk to your ex about closing your struggling joint bookstore after an amicable divorce.
NEW YORK (TheStreet) -- Q: My ex-wife (5 years divorced) and I are dear friends. We began a bookstore together when we first married (17 years ago). We've since divorced amicably and still co-own the store. The bookstore breaks even, but barely, and I'm ready to sell it and begin a separate venture. I think she feels the same, but is less apt to admit it. How can I be the first to broach this sensitive topic?
A: It must have been incredibly difficult to divorce and then continue successfully running a business together. You have both maintained an excellent working relationship. Careful you don't dismiss the hard work it has taken to keep this business afloat.
Now that the time has come to move on, it's not surprising you would feel hesitant about approaching your partner. This began as a joint venture and any discussion of its dismantling will no doubt bring up a range of conflicting emotions in each of you.
I think both parties hesitancy to take action is based on a genuine affection for each other! Although the divorce was finalized some years ago, remaining business partners may have fulfilled a strong desire in you to stay connected.
Perhaps your real fear exists in letting go of the store, because you see the action as potentially marking the end of your relationship with your ex-wife.
I doubt this will be the case. You both genuinely care about each other, and have a profound history. The relationship will change, but it won't disappear.
Still, time has come for a change.
Having this conversation with your ex-wife/partner requires you to speak honestly, openly and with clarity of purpose. Make sure you highlight what positives the business has given you, rather than focusing only on present day struggles.
Listen respectfully to your partners responses and thoughts. Don't be so narrowly focused on your own agenda that you miss hearing her point of view.
She will most likely agree with your overall conclusion about leaving the business but may disagree on the particulars. Keep focused on the end game and make concessions when needed.
If you're able to communicate respectfully and with gratitude for her partnership; this conversation will start the process of your long-desired separation from the business.

Thanks for taking the time to write, and keep me updated.
Questions and comments can be sent to ASK NOAH at nskass@gmail.com.
Have a profitable and peaceful week,
Noah
Noah Kass is a psychotherapist specializing in addiction, relationship issues and work stressors. He has been Clinical Director at The Dunes: East Hampton and Realization Center in Union Square. Mr. Kass was a frequent guest on MSNBC's "The Dylan Ratigan Show," featured in a segment called "Kass' Couch" and regularly blogs for The Huffington Post.